Prostate Care Foundation (PCF) set up in Mangaluru city
Mangalore Today News Network
Mangaluru, June 20,2017: Reports project the fact that Three urologists in the city have set up the Prostate Care Foundation(PCF) with a view to supporting men and their families affected by prostate problem through evidence-based information and resources.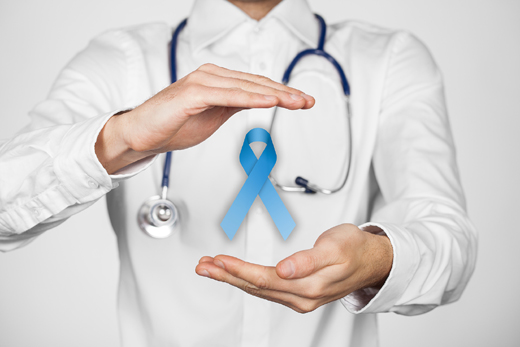 The urologists behind this initiative, Dr. Mujeeburahiman, Dr. Altaf Khan and Dr. Nischith D'Souza, say the problems of prostate is a major health issue in the aging population, which is also increasing in this Port city.

The PCF has been formed with the objective of implementing awareness, advocacy campaigns and education programmess for the community, health professionals and government.

The urologists also have planned to prepare and disseminate scientific material for the awareness of the prostatic diseases and foster uniform standards among doctors, allied health care providers. Dr D'Souza says they also will promote, establish or support any institution, scientific association or research organization which is directed toward raising the standards of Urological practice/ teaching/ research in urology related to prostatic diseases.

The reason for their concern is because prostate cancer is the second most common cause of cancer and the sixth leading cause of cancer death among men worldwide. "In India, it is the second most common cancer in Indian males as per the Indian Council of Medical Research (ICMR) and various state cancer registries," say the doctors.

The incidence rate in India is 9-10/100000 population which is higher than other parts of Asia and Africa, but lower than USA and Europe. The data shows that almost all regions of India are equally affected by this cancer. The incidence rates of this cancer are constantly and rapidly increasing in all the Population Based Cancer Registries (PBRCs). India has its own share of prostate health problems and needs urgent action. The population of India has displayed rapid changes in life styles, dietary practices and socio-economic milieu.

Regarding the causes they say sedentary lifestyle with obesity can trigger the chances of getting prostate cancer although it is mainly genetically driven. "Presently, we cannot prevent the prostate cancer practically. However, a vigil on prostrate health can help. If detected early in localized stage and definitive treatment is given, the patient can be cured. It is also promising to note that new drugs are available for metastatic prostate cancer," says Dr D'Souza.


Quoting experts, the urologists say that if the present trends of increasing life expectancy continues, given the current age-specific incidence, morbidity, and mortality rates of prostate cancer, this disease will become a far greater public health problem in the future.

Hence, correct and complete knowledge of epidemiology is very important in helping policy makers' and concerned authorities to plan and formulate sound prostrate health strategies based on scientific and empirical bases
.

Write Comment
|

E-Mail
|
Facebook
|

Twitter
|

Print