Prof Narendra Nayak exposes ímid-brain activationí scam in DK and other cities.
Mangalore Today News Network
Mangaluru, Oct 21, 2017: Prof. Narendra Nayak, President of Federation of Indian Rationalists' Associations called for action against fraudulent 'mid-brain activation' scam on Saturday October 21. He exposed the scan run by Smart Brain at Puttur in the name of 'whole brain development programme' (WBDP and the like going on various places in Karnataka.
"An entity called Smart Brainy operating from from Near Shree Mahalingeshwara Temple, Puttur claiming to be a franchisee of Efficient Brainy which has hundreds of branches has been running a racket called as WBDP or whole brain development program in which they are allegedly balancing the activities of both sides of the brain," said Prof. Narendra Nayak, the city's noted consumer activist and rationalist leader.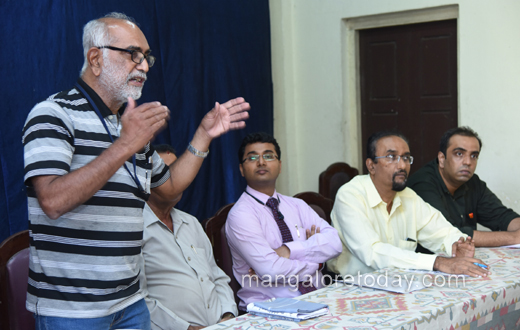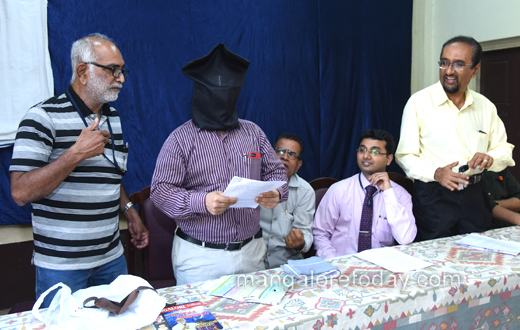 Announcing this at a press conference held at Hotel Woodlands in the city today, Prof. Narendra Nayak came down hard on child development fraud which is running rampant in the country. "This is supposed to work only on children between the ages of 6 to 16! Thereby they claim to increase the memory power, intelligence and also guide the future career of the child by what they call as DMIT. Since both these are frauds we had lodged a complaint with the Deputy Commissioner of Dakshina Kannada district and he had instructed the DDPI to investigate the allegations.," he said. "The report of the same investigation is ready and has been submitted on October 20, Friday."
Prof. Narendra Nayak said he had been fighting against this type of fraud since 7-8 years. "I first heard of this in 2010 when Ranjana Agarawal, who was certified government of India was to give a demo in Delhi. Then in 2015 the same concept came under the name of mid-brain activation. They claimed that with their training children can see even after being blindfolded. Our team had investigated the hoax," he explained, add that the tragedy of the entire fraud was not just the financial deception but the unscrupulous manner in which they force innocent children to lie. He gave a live demonstration of blind reading with the help of a hobby magician.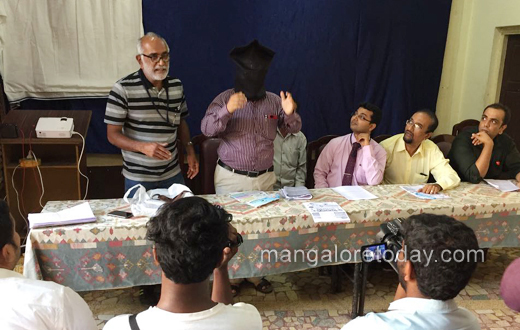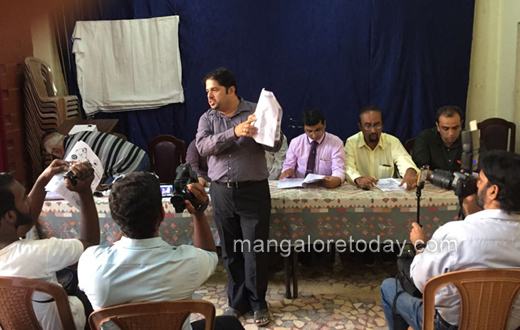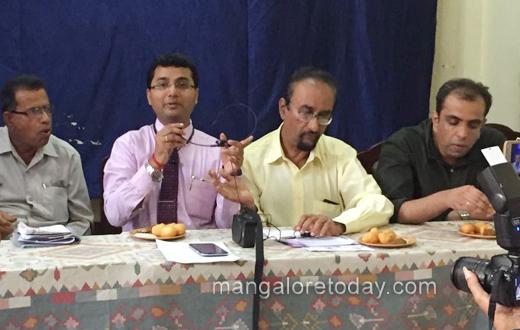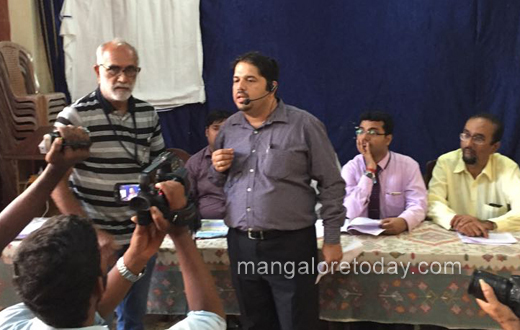 Keshava Murthy, a parent of one the children who had joined the course said that the outfit mainly recruits children of persons within its known circles. Though most parents suspected the fraud they were unwilling to discuss it as they felt obligated by the social relationship. "Those of us who decided to speak out have been receiving threatening calls warning us not to proceed further," he said, adding that the outfit had no registration or any formal or legal identity.

Dr. Raghavendra, Neurologist, said the notion of brain activation is not scientific. "Human brain is always activated. Even during sleep and coma, brain still active. You don't need to activate it again. If it stops being active, it means the person is dead," he said. Dr. Madhav Rao, former president of Karnataka Psychiatrists Association, and Dr. Varun Pai, specialist in forensic medicine also gave their scientific perspectives on the claims made by the outfit.

"We have been informed that the franchiser of this fraudulent scheme Efficient Brainy has more than hundred branches all over Karnataka with thousands of victims of this scam. We herein appeal to the department of public instructions of Karnataka State to take action on this matter to close these down. We are also going to have jatha about creating awareness about these scams among students and public from Mangalore to Belgaum where the head office of Efficient Brainy is situated, with programs at some important places on the way ending with a demonstration and press conference there. Many other organizations have agreed to collaborate with us particularly Manva Bandhutva Vedike," Prof. Nayak said.


Write Comment
|

E-Mail
|
Facebook
|

Twitter
|

Print