Police to launch special drive to implement COTPA in Dakshina Kannada
Mangalore Today Network-1
Managaluru: July 13, 2015: After a successful attempt in Puttur town, the police department will carry out special drive for implementation of Cigarette and Other Tobacco Products Act (COTPA), to regulate production, supply, advertisement and sale of tobacco products in public places in every part of the district from July 15 to August 15.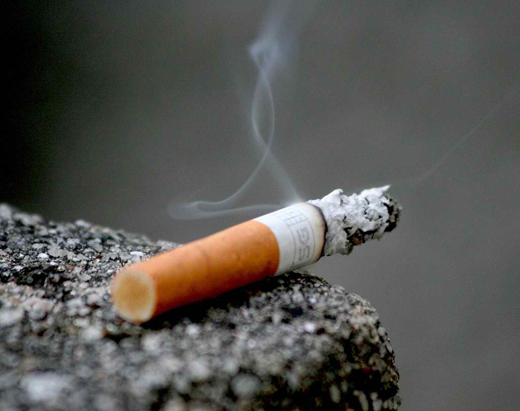 Speaking to media persons on the sidelines of the SC/ST grievances meet in the city on Sunday, SP Dr S D Sharanappa said the department had completed the initial talks with the co-ordinating nodal agency, Institute of Public Health (IPH) and with education institutions.

The nodal agency would give training on implementation part. The department is more focused on regulation of smoking than prohibition. Awareness should be created about the danger of passive smoking, he added.

The SP said in Puttur town, the dept had succeesfully created awareness about the harmfull effects of tobacco through posters, banners and use of other mediums. During 10 days of campaign, police have registered 329 cases and have collected a fine of Rs 65,800. The maximum fine was Rs 200.

Gold scheme
As many as 10,500 people have been cheated by Srivara Jewellers in Puttur through gold benefit scheme, the SP said. Around 8,500 people are from Puttur and others are from Sullia, Madikeri and nearby areas. The Sullia-based proprietor of the jewellery store, Balakrishna, had collected Rs 2.05 crore from public and has cheated them to the tune of Rs 1.07 crore, Sharanappa added.

The gold benefit scheme was running from March, 2014 at Darbe near Puttur. According to the scheme, the customers could invest anywhere from Rs 250 to Rs 10,000 and during the monthly draw, a 100-member group would get the benefit in the form of money or gold.

Fraud through app
In a fraud done through OLX, a mobile app, a customer has lost Rs 1.10 lakh in Sullia.
Police have identified the cheater who introduced himself as a doctor and had cheated the person in the name of car deal, Sharanappa said.

Write Comment
|

E-Mail
|
Facebook
|

Twitter
|

Print