Pluralism is omnipresent and a necessity of India: Nagathihalli Chandrashekar
Mangalore Today News Network
Mangaluru, Dec 3 2017 (DHNS): "The connection that we have with the world is through our work. If one doesn't work, he does not deserve to live. However, the choice of work is highly important as well," said film maker Nagathihalli Chandrashekar during the valedictory of Alva's Nudisiri 2017, at Moodbidri on Sunday.

He said "Pluralism is omnipresent. It is a necessity of India to recognise the essence of it and turn it into an asset of the country and not let it be misconceived."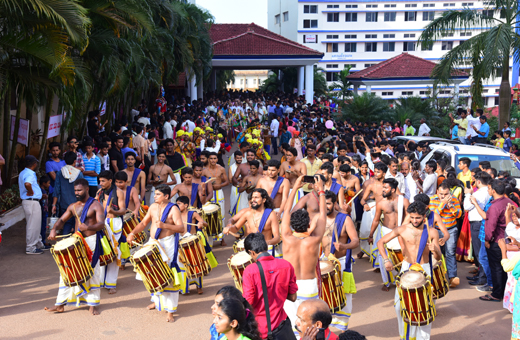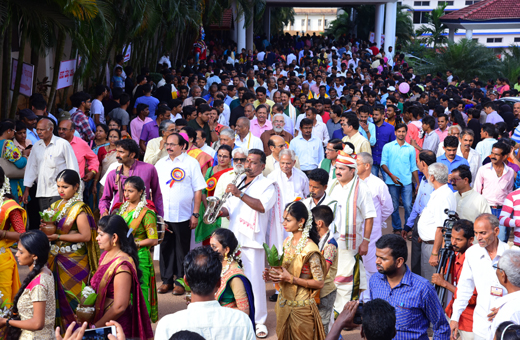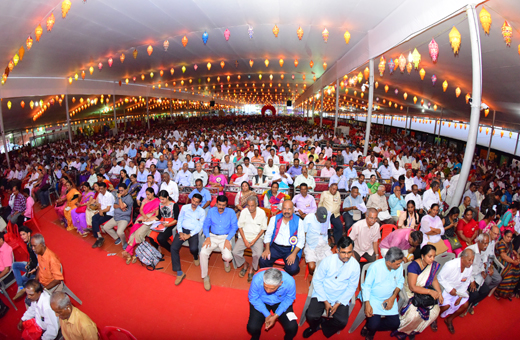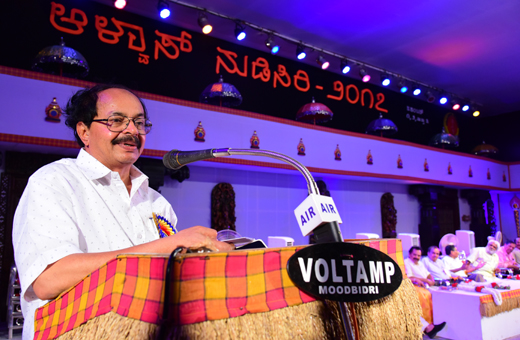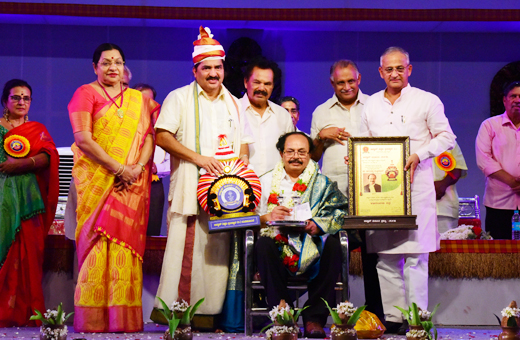 "It is best we transcend the boundaries that separate us, and travel back to the times where people lived in harmony even without technology. No other country has sustained its culture and rural traditions like India. They have developed technologically, but the loss of pluralistic orientation has caused a cultural void in most of the countries," he felt.

"Pluralism in India has sustained itself, but we also need to remember that democracy is our only identity once we step into the national sphere. Each of us has been entrusted with a set of duties, and we must perform them with the expected sense of responsibility. There are always forces that shall be an obstacle to goodwill, but good shall eventually transcend them," Nagatihalli Chandrashekar added.

Nudisiri awards
Thirteen achievers were conferred Nudisiri Awards on the occasion. The recipients of the award for the year 2017 are - Bellary Bishop Henry Dsouza (art), Justice N Santosh Hegde (judicial system), Dr Tejaswi Kattimani (literature), Dr Siddhalinga Pattana Shetty (theatre), Prof K B Siddhayya (literature and activism), Prof G S Hanneradumatha (poetic literature), Dr B Surendra Rao (research), Dr M Prabhakara Joshi (Yakshagana), Girish Bharadhwaj (social service), Padmaraja Dandavati (journalism), Rathnamala Prakash (classical music), Thonse Vijay Kumar Shetty (theatre and vernacular film) and Laksminarayana Acharya (fine arts).
Replying to the felicitation, Dr Tejaswi Kattimani said "this is a lifetime felicitation. Dr Mohan Alva's creativity awes me. He has built an institution that will generate resourceful citizens for the country. The importance of co-curriculum is emphasised at Alva's like nowhere else. Dr Alva is an asset to the country."

Padmaraja Dandavathi said "Relentless work that contributes to the society always yields appreciation, as long as the work is honest and aims at public welfare. Karnataka has ample names that deserve such credit."

'Integrate Kasargod to Karnataka'
Delivering a special lecture during Alva's Nudisiri, SDM Law College faculty Muralidhar Ballukkuraya said Kasaragod is home to numerous language speaking communities and is connected to Karnataka through an umbilical cord with Kannada and hence Kasargod should be part of Karnataka.

"When India was divided into states on the basis of languages in 1956, Kasargod became part of Kerala. The controversy of whether Kasargod must belong to Karnataka or Kerala which began then is alive even to this day," he said.

"Problem of Kannada speaking minority in Kasargod is compared with problems of immigrants. Immigrants are those who voluntarily migrate to a place in search of jobs or other reasons and face issues coping with native culture of the area they have migrated to. Their problems cannot be compared to Kannada speaking minority of Kasargod," Muralidhar said, and added people who adapt to a certain culture from childhood are forced to accept a new culture altogether.

He said that the Mahajan committee was set up to deal with controversy of Kasargod, post division of states on linguistic lines. The committee had accurately studied, tested evidences, surveyed and evaluated the scenario; and produced a report that stated Kasargod must be a part of Karnataka. However, the suggestion in the report has not been implemented so far. In such a scenario, why set up such committees? he questioned.

Write Comment
|

E-Mail
|
Facebook
|

Twitter
|

Print