Plan panel approves draft plan of Rs 133.08 cr
Mangalore Today News Network
Udupi, Feb 25, 2015: Discussions were held over projects coming under the jurisdiction of Zilla Panchayat and Urban local bodies. It comprised of plans for education, health, women and child welfare, water supply, shelter, employment, agriculture, and social welfare services and programmes.District Planning Committee approved Rs 133.08 crore worth draft plan here at the meeting held under the leadership of the Zilla Panchayat president.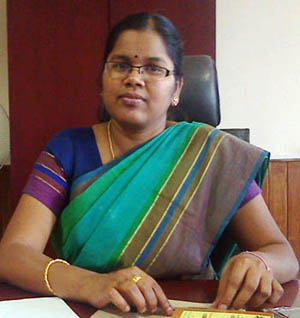 District Chief Planning Officer stated, the draft plan formulated jointly by Zilla Panchayat, urban local bodies and rural local bodies would help to eliminate social imbalance. Besides it would also ensure effective delivery of various developmental schemes. ZP CEO Kanagavalli directed officials to elaborate over the factors emphasised in the draft plan.

Responding to brief details provided by DDPI over drop out students, required number of classrooms, inclusion and reformation and other infrastructural amenities, ZP Member Babu Shetty said the plan drafted by education department should be resourceful and extensive. He said the help of local peoples representatives should be used to implement the provisions of the plans.

Detailing the percentage of students covered under the health programme, he said as many as 94 per cent of students are covered under health check up programme. By March end, the entire district would be covered under the programme. Youth Affairs Department, Kannada and Cultural Department, Social Welfare Department officials elaborated over plans of their respective departments. The Horticulture Department offered details through power point presentation on mushroom cultivation, terrace gardening and honey bee farming. Besides, the sericulture farming is covered in additional area. Women and Child Welfare Deputy Director said there are 1146 anganavadis in the district, Of which 985 are in the own structures. There are 333 mal nourished children in the district. She added that the children are subjected to routine health check ups. She added that the present draft plan by the department does not include the request for new Anganavadi.

The agriculture department joint director said that as many as 1000 hectares of agricultural land is being included under the programme 'Bhoochetana' and mechanized farming. He said plan have been chalked out to augment the agricultural growths cover area in the district. The Veterinary Department deputy director said that there is shortage of 14 veterinary doctors and 216 staffs. Besides the subsidy offered to the dairy farming was discussed on the occasion.

PWD official present said that the department has submitted a proposal for the plan worth Rs 30 crore pertaining to the construction and development of government officials' quarters. The urban bodies officials said a proposal for as many as Rs 7 crore for the ring road in Kundapur, Rs 23 crore for providing drinking water, Rs 40 crore for UGD in Karkala is submitted to the government.

District Planning Committee member Gujjadi Prabhakar Nayak said that the committee should provide assistance to the departments while formulating action plans.

Write Comment
|

E-Mail
|
Facebook
|

Twitter
|

Print