People should fear, respect law, Police Commissioner Chandra Sekhar, at PMI
Mangalore Today News Network
Mangaluru, Nov 13, 2016: The second day of the two day PMI, Prison Ministry India, 5th Karnataka state convention at Shanthi Kiran, Bajjodi was on November 12, Saturday, starting with prayers and a panel discussion on 'Justice Delayed is Justice Denied'.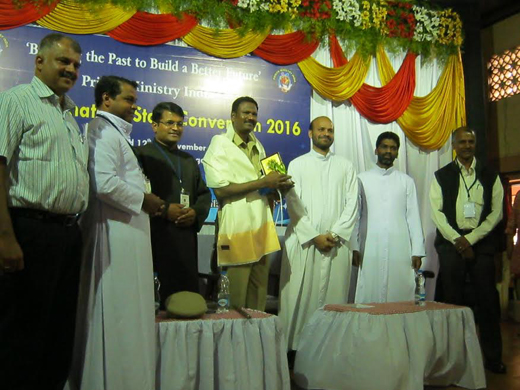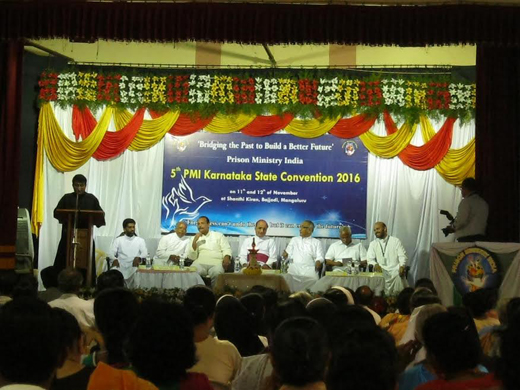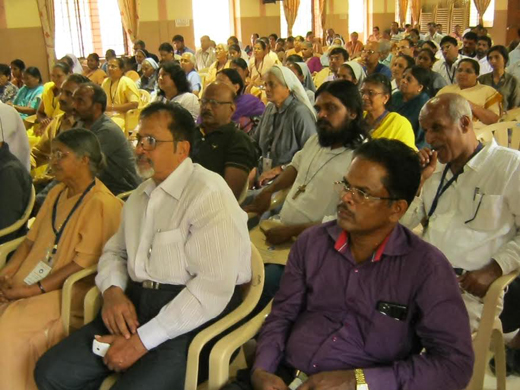 Mangaluru City Police Commissioner M Chandra Sekhar presided and said that extensive use of technology by the police force would help greatly in improving of the day-to-day functioning of the force and in reducing avoidable expenditure. He pointed out that here the staff strength was far from good.

He was clear that time was ill used, due to repeated adjournment of cases in courts, police personnel have to produce the accused in court again and again, resulting in a lot of avoidable expenditure and delays. Video conferencing, if used for such routine exercises, could reduce several man hours of policemen and expenditure for the Department, he suggested.

Stating that high conformity of punishment for the offense committed was more important than the severity of punishment, PC Chandra Sekhar said citizens would often lose faith in the judicial system if the adjudication process takes up to 6 years even in a simple cheque bouncing case. Under such circumstances, the aggrieved would be tempted to fall back on criminals or extra constitution forces to resolve their disputes. It is the anti-social elements who, ultimately, cash in on the unfortunate situation of citizens arising out of delayed justice delivery, he explained. People need to fear and respect the law of the land and not the police uniform, he stressed adding that the need for time bound disposal of cases - as is the case in many western countries - was necessary.

Advocate M P Noronha who spoke at the panel discussion, advised against the justice delivery system becoming like a fast food delivery, and warned about the dangers of hurried justice leading to buried justice. Referring to inordinate delay in justice delivery system, he said that more than 2.8 crore cases are pending in the country. He said that more than the number of judges, it is the professional efficiency of lawyers and judges and cooperation of witnesses that matter in the speedy delivery of justice.

Later two released prisoners narrated their experiences during their stay in the jails and the contribution of PMI towards their well being and reformation and rehabilitation. This gave a depth to the participants in their Ministry.

The meet was also addressed by Dakshina Kannada district, Mangaluru Jail superintendent Krishna Murthy, who appreciated the concern of leaders of PMI not only in prisons of Karnataka as he has personally experienced but is aware they work all over India to not only help prisoners but also help various jail and officials relevant to prisoner welfare. He indicated that the coastal area had a high incidence of murders and bad blood inside jail. Controlling the inmates of more than 400 normally, by around 30 jail personnel, where as the full fledged staff strength would be 50, in Mangaluru jailis an impossibility. The inmates have a strong presence and jail guards do not have weapons, but, only "their tongue and brain" to keep order. It is a very difficult task which needs a lot of positive energy amidst a very negative environment. Considerate and able people can help inside the prisons too where feasible within law and rules existing. Such welfare groups bring a lot of positive forces and are definitely helping the official sector who understand their concern and appreciate.

The two day event later in the day concluded after enlightening discussions. Gratitude was expressed by many for the good arrangements that were made in Mangaluru for the event held for the second time after 2003.

The National Co-ordinator Rev Sebastian Vadakumpadan, in his final remarks stressed that PMI members need to be a lot more sensitive and disciplined when they preform their chosen task. For this prayer and meditation on a regular basis is vital; use of the permissions to enter jails must be stream-lined and respected. The leaders of the Mangaluru PMI Unit, Rev Prakash, Dr.Ronald Anil Fernandes, Ivan Pinto, Jecintha Mascarenhas, Stany Kulshekar, Sr. Asha Preethi and other volunteers with member committees looked after matters in a orderly manner which gave optimum usefulness and welfare to the November 11 & 12 convention of PMI here. Former members, interested public and media were present.

Write Comment
|

E-Mail
|
Facebook
|

Twitter
|

Print