Parallel polls for parliament/assemblies expected says former KPCC chief
Mangalore Today News Network
Mangaluru, Nov 19,2016: Former KPCC president B Janardhan Poojary on Nov 17, Thursday said that PM Narendra Modi will in all certainty go in for simultaneous polls not just to the Lok Sabha, but also the state assemblies sooner. Describing Modi to modern day 'Chanakya', Poojary said the NDA government is making all necessary preparations for this and will strive to ride pereceived wave of public good will generated by recent surgical strike and demonetization.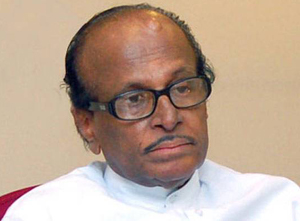 Addressing media, Poojary said the government has got approval for much talked about GST bill in to an Act. "Do not be surprised if the centre does away with personal Income Tax in a series of measures in the run up to the polls," he said. This move (to remove IT) will further choke the states of much needed funds for development, he said adding this will have a crippling effect on their economies as well and supposedly pave the way for their reelection, he noted.

The states receive 32% of the total Income Tax revenue by way of their share, Poojary said and denying them this share will further set back their development works, he said.

In addition, it may not come entirely as a surprise if the government also decides to hold simultaneous polls for the panchayati raj bodies - gram, taluk and zilla panchayats in bid to save election related expenditure and rid the nation of the spectre of code of conduct that these polls tend to bring forth.
Taking potshots at the absence of Modi in the parliament when discussions on demonetization is going on, Poojary wondered if the PM deemed parliament as too insignificant a place to be in when an issue of this importance is being discussed. Observing that the PM is not averse to giving statement on this issue outside India, Poojary wondered what prevented Modi from doing so in the parliament, the right and appropriate forum in a democratic set up, to do so.

Noting that it is important that the PM listens to the point of view of the opposition on this issue as well in the parliament and replies to the same, Poojary said no one is going to chop Modi's head if he did so. Exhorting the PM to take more proactive steps to lessen the miseries faced by the common man on account of demonetization, Poojary said need of the hour is for the government to print currency notes of smaller denomination and supply the same to the banks.

Write Comment
|

E-Mail
|
Facebook
|

Twitter
|

Print