Pana Education to back Ghosh-Naik in European Rally Championship
Mangaloretoday News Network
Mangaluru, May 20, 2018: For the first time in the motor rallying history of India, two Indian rallyists Amittrajit Ghosh of Kolkata and his co-driver/navigator Ashwin Naik from Mangaluru will hit the international rally circuit -The European Rally Championship (ERC) organised by the Federation of Internationale de l'automobile - a first from any Indian so far. The rally will begin in Greece on 1 June and will end on 3 June. Amittrajit Ghosh and Ashwin Naik have already achieved a podium finish in 2016 in the British Rally Championship. The duo has been sponsored by Pana the Mangaluru based Educational conglomerate.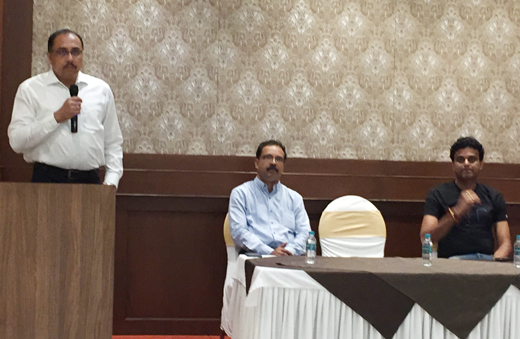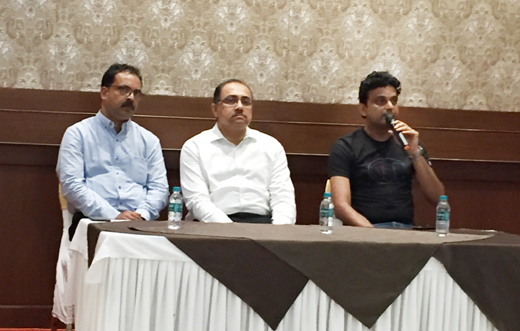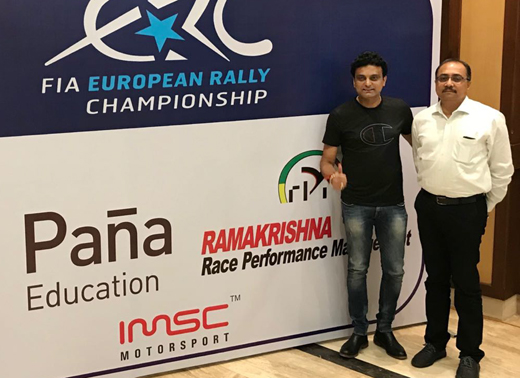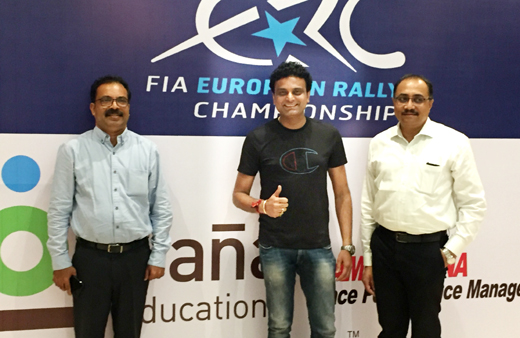 The Indian team -Amittrajit Ghosh and Ashwin Naik will be driving a Ford Fiesta R2 car which will be emblazoned with the logo and name of the Mangaluru based Pana group of educational institutions along with the Indian flag.

Announcing this at a media conference held at Hotel Ocean Pearl last night, Dr. Prasad Hegde, Chairman of Pana Education said: "You may wonder what is the connection of a motor rallying and education, at Pana we have devised a special educational programme which runs on the format of an Academy. We have christened it 'Happiness Academy'." He added that their research has shown that a happy student is bright student, hence they set up the academy to promote various types of sports, particularly adventure sports like motor rallying.

"Adventure sports enhance the confidence levels of the youth, it prepares the mind and body of the students for life, it teaches application of the combined prowess of body and mind which is why we have adventure sports as an additional learning programme," he said. "Our aim is to bring up the students as a well rounded individual, responsible for oneself and others, we are soon launching programmes of driving mannerisms and safety for future automobile users,"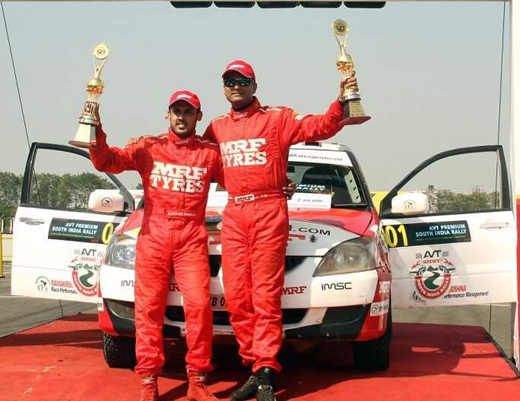 Ashwin Naik, who is Mangalorean motors sports enthusiast is the institution's brand ambassador Dr. Hegde said. Being a Mangalurean Ashwin Naik has won almost all rallies on Indian soil, he has won Himalayan rally and Desert Storm five time each, Sub Himalayan rally four times and taken a podium finish in the British Rally Championship along with Amittrajit Ghosh in 2016.

Explaining the rationale for tying up with Pana Education, Ashwin Naik said: "In India, youngsters typically get to ride a bike or drive a car after completing 18 years, whereas if want to venture into motors sports you need to begin early. Children abroad begin as early as 5 years because that's when you need to catch the talent. We plan to introduce interested kids to carting with 50 cc and 75 cc vehicles and help them to get adapted at a very young age."

Dr Prasad Hegde added: " Pana Education is different from others. Our education system is based on experiential learning method and we envisage for individuals to follow their passion. He we shall indentify the passion of our students and supporting them in pursuing it."

Amittrajit Ghosh a multiple national rally and racing champion will begin his campaign in round 3 of the EKO Acropolis rally in Lamia town in Greece on 1 June. With a demanding and busy rallying schedule ahead of him Ghosh will drive in the Latvian rally championship where he will drive the Ford Fiesta R2 car by the end of this week just before the ERC at Greece. "Our aim is to gain cutting edge experience in valuable miles and experience through this year which will add to our performance"

Currently in London preparing for the big event Amittrajit says "It is a proud moment for me and Ashwin to become the first driver -co driver team of India to participate in the prestigious ERC in Greece, which is second only to the World Rally Championship (WRC) in difficulty levels and multi terrain challenges".

oth Ashwin and Ghosh have been in the team Mahindra adventure drivers in MRF FMSCI, IRC events.


Write Comment
|

E-Mail
|
Facebook
|

Twitter
|

Print