Palestinians' first saint connects with Mangaluru
Mangalore Today News Network
Mangaluru, May 17, 2015 : In connection with the canonisation of Cloistered nun Mariam Baouardy who lived in Mangalore 1870 - 72, a Symposium was held at St.Ann's at the spot where the saintly nun lived. It was organised by the Carmelites in general mainly for the religious as part of the canonisation celebrations.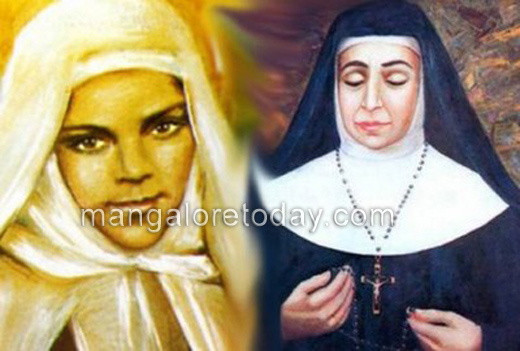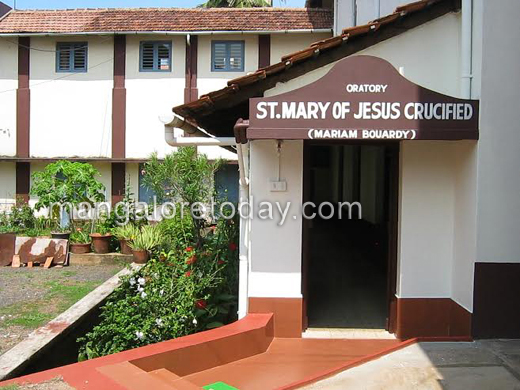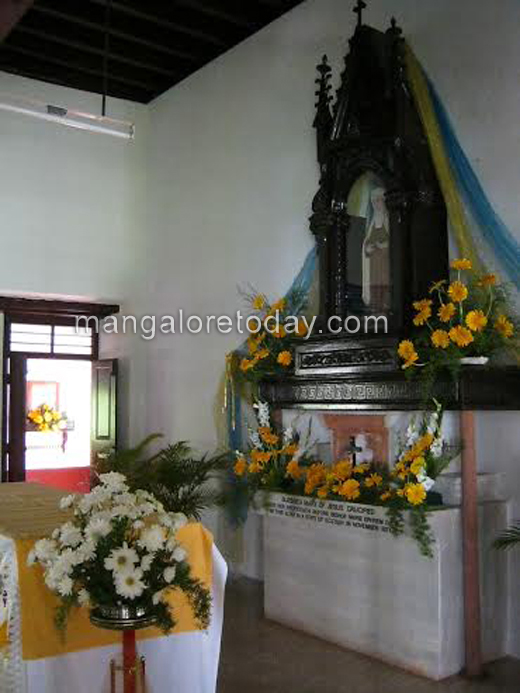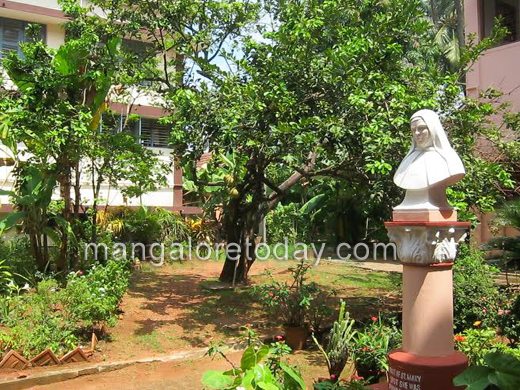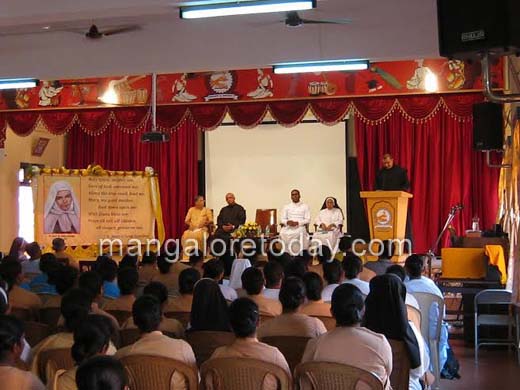 The symposium was addressed by three experts on the matter and co-ordinated/moderated by Rev Pius D'Souza OCD, the Vicar for Religious in Mangaluru. The symposium provided much light and information on several aspects of the Saint's life, work and spirituality.

Canonisation today : Three nuns are to be canonised by Pope Francis today at the Vatican, and in Mangalore there is not only much interest but great impact too.

Galilee native Mariam Baouardy lived a more troubled, short but mysterious life, and leaves behind a more modest physical presence. Apart from Mangalore, the Bethlehem monastery where she is buried features a chapel with a glass case containing her arm bone. The church is impressively positioned, however, looking out from a hilltop across the town of Jesus's birth in the southern West Bank.

After becoming a nun of the Carmelite order, Baouardy helped found the Carmelite Monastery in Bethlehem, and died there in 1878, aged 33. She left behind no schools, but will be venerated. " Baouardy's life was dedicated to prayer, and working inside the monastery," Sister Feryal Karraa said, sitting in a modest office adjoining the chapel in Bethlehem.


Karraa recounted the miracle leading to Baouardy's canonization — a Palestinian infant born almost strangled by his umbilical cord was given two days to live, but survived after prayers to the saint, and is now a healthy schoolboy. Baouardy's own existence was one of suffering.


Orphaned at a young age and illiterate, an angry would-be suitor cut her throat when she refused to convert to Islam, but a mysterious "nun in blue" is said to have saved her life, the Carmelite order's website says. She traveled to France to become a nun, then (1870) on a sea dangerous sea voyage to Mangalore to help set up a monastery, here she made her first vows at St.Ann's convent near the old Port, her room and some belongings are preserved here.

In the corner of a pristine Jerusalem church, the tomb of Marie Alphonsine Ghattas looks out over just a small part of her legacy, days ahead of her canonization in Rome.

A box under an altar holds her earthly remains, and Catholic worshipers have already scribbled prayers in Arabic to "Saint Marie Alphonsine", in a notebook placed next to her tomb in the chapel.

Ghattas and Mariam Baouardy, will today May 17, become the first modern-day Palestinian saints, at a ceremony Pope Francis will lead at the Vatican. The canonization has Palestinians buzzing with excitement, and president Mahmud Abbas is traveling to Rome to attend.
In Mangalore : On may 17th Sunday, the solemn celebration will be at 4.30 pm. Most Rev Dr. Aloysius Paul D'Souza Bishop of Mangalore will be the main celebrant.

At 6.15 pm following the Mass, there will be a 'light and sound' show on the life of the new Saint Mariam Baouardy named "Hidden Treasure" by the famous 'White Doves' group at the entrance ground of Fr.Muller's Hospital.

Bishop of Mangaluru Dr Aloysius Paul D'Souza will be presiding over the valedictory programme. Chief guests Msgr Denis Moras Prabhu, Fr Pius James D'Souza, Fr Joe Tauro, Fr Richard Coelho, Sr Linette, Fr Scervin, Sr Jacintha will be present. Guest of honour MLA J R Lobo, MLC, Ivan D'Souza, Roy Castelino and Elias Fernandes will be present.

The celebrations have been organized by sisters of cloistered Carmel, Apostolic Carmel, Carmelite fathers and Sacred Heart Fathers of Betharram. This event is indeed a spectacular historic happening marked in Mangalore at this ancient spot today.

Write Comment
|

E-Mail
|
Facebook
|

Twitter
|

Print