Pakistan TV Channels defame India over Mangaluru assault case.
Mangalore Today News Network
Mangaluru: August 26, 2015: The shameful incident in which the immoral rowdies mercilessly assaulted youth for accompanying with the girl has left the whole nation in a state of utter shock.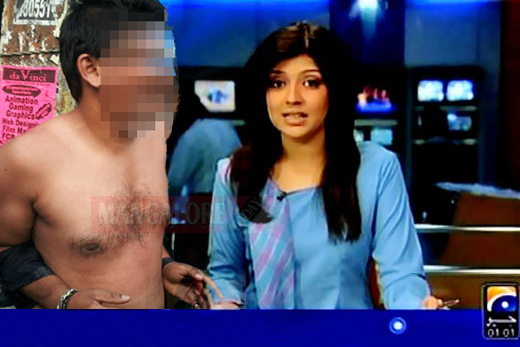 Many politicians, leaders and writers criticized the attack which also raised question that how stern the Karnataka police is.

The 2009 pub attack by the right wing had already spoiled and let Mangaluru down nonetheless the recent attack has put Mangaluru in National Shame list after Delhi Gang rape incident of 2012.

The National media aired the footage of the assault for the whole day, the shocked people of Nation censured how barbaric the people of Mangaluru are. Though Mangaluru is famous in India for education food, beautiful weather, the recent attack has spoiled the fame of Mangaluru.

The incident looks similar to the Taliban attack and the congress minister censured the Mangaluru assaulters as Hindu Taliban attack.

The International TV channels including the Pakistan TV's aired the footage and defamed India with the headline 'Real face of India so called secular India'. The International media also criticised Prime Minister Narendra Modi and also the Nation's top political party.

Result of the Attack!
The recent attack has clearly signaled that Mangaluru is not a place for two communities to get along together as certainly it would lead to more attacks. Many famous institutions which is situated near Mangaluru has also resulted due to the consequence of the attack as nation now fears to send their daughters for higher education at Mangaluru fearing that such incident might occur to their children too.

The Karnataka health and family welfare minister UT Khader has urged the police to arrest the gang leader. The time will tell the story as the assaulters will be out soon on bail due the political power.


Write Comment
|

E-Mail
|
Facebook
|

Twitter
|

Print