Ostracization, social media hoaxes, constant fear: The costs of Nipah
Mangalore Today News Network
Kerala, May 25, 2018 : The Nipah virus is fast spreading its tentacles in society. Not just patients, those devoting hours to treat the sick are also facing unexpected challenges.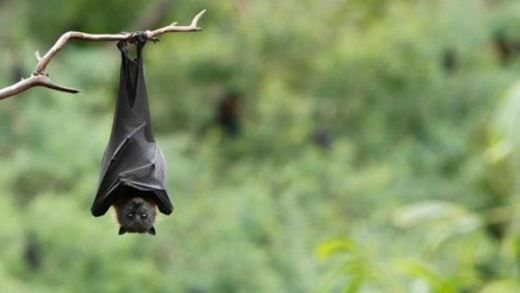 Fear has gripped people so badly that a Kozhikode crematorium hesitated to cremate a victim.

Meanwhile, nurses tending to patients say they're being publicly shunned, as buses and even rickshaws are refusing them transport.

Social media hoaxes aren't helping.

When relatives of Ashokan, who succumbed to the deadly virus, took his body to the Mavoor Road Crematorium, workers there allegedly showed reluctance to cremate him.

In another case, when some nurses of the Perambra Taluk Hospital boarded a bus Wednesday, the passengers already sitting started protesting and even got off the vehicle.

The nurses told TOI they couldn't manage to get rickshaws either.

Soopikkada, the ground zero of the Nipah outbreak, wears a deserted look. Seventy-seven people have left the little town in five days, officials said.

Life has become difficult for vendors, who are finding it hard to find customers; no more are people from neighboring areas visiting Soopikkada to shop.

A teacher said parents are considering withdrawing their children from local schools.

Circulation of incorrect information on social media isn't helping matters in a country that swears by the 'accuracy' of WhatsApp forwards.

One claimed that "immediate quarantine (is) needed on Goa borders."

Another forward on facts and tips on handling Nipah from 'Dr. Arjun' of Delhi's RML Hospital has also been confirmed as fake.

Kerala Police have warned of strict action against people behind such unauthorized messages.

Experts said such reaction is due to fear. "With increased awareness, we're trying to avoid the people directly or indirectly associated with the problem. Misinformation is circulating. Also, it is easier to avoid people than work on strengthening our immune system," Sociologist Baby Shireen said.

Tourism: Tourism, an expected but overlooked victim of Nipah outbreak

Meanwhile, tourism in Kerala has been hit hard. 50-60% bookings have been cancelled, said Tourism Profession Club Secretary Paul, adding this is otherwise a peak time.

Tourists already in the state are taking extra care, eating home-cooked food and removing Kozhikode from their plans.

Locals blamed "false" media-reports, clarifying Nipah is limited to "only a small section of Kozhikode" and not the entire state.

The toll of the virus reached 12 yesterday, even as a nursing student tested positive.

Till now, 14 cases have been confirmed in Kerala and 22 are under observation.

The Himachal Pradesh government issued an advisory yesterday, urging people to refrain from eating raw fruit, and coming in contact with pigs and pig handlers, among others.
courtesy:Yahoo

Write Comment
|

E-Mail
|
Facebook
|

Twitter
|

Print