OLA a tough competitor for auto drivers
Mangalore Today
Mangaluru: June 30, 2015: The comparatively lower fares charged by Ola, the first taxi aggregator to start operations in the coastal city, are hurting the business of auto drivers here.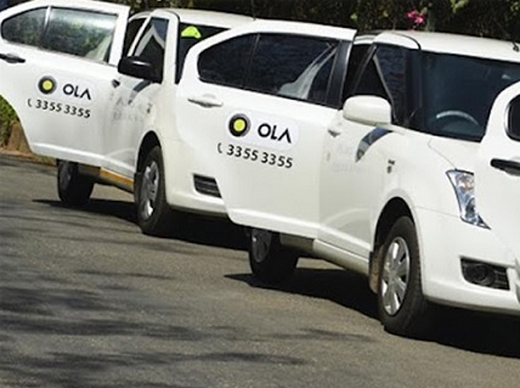 Those with smart phones are relying more and more on Ola as its fares are almost on par with that charged by autos. While Ola charges Rs 49 for the first two kilometres, its rate per km after that is Rs 10. Whereas autos charge Rs 23 for initial 1.5 km as a minimum fare and Rs 13 per km thereafter. This effectively means that for a few Rupees more, a passenger can have a comfortable air-conditioned travel in a car. They also don't have to put up with the shenanigans of most auto drivers.

Like autos, Ola does not charge 1.5 times the fare between 10am to 6am. The taxi aggregator gets preference for long distances as the price advantage for autos against Ola diminishes after 10km.

The fares of auto and Ola match at 9.5 km (Rs 129).

While short distances may still be in the kitty of autos, their demand for travel beyond five kilometers has definitely got affected. Suresh Prabhu, who has started engaging Ola for even shorter distances of 5km, said, "Finally I can say goodbye to getting harassed by auto drivers who do not give services at normal fares if I have to travel to my home in Kodikkal area from the city. This auto drivers think is not remunerative and they ask for 1.5 times the normal fare."

Kumar, an auto driver, who used to ply to airport thrice a week, said, "I do not know how Ola operates. I used to charge 1.5 times the normal fare to the airport and this comes to about Rs 230. Now, Ola is doing it for less than Rs 200. When they get the a/c comfort plus a bigger vehicle to carry luggage, who will want to go to airport in an auto?"

For travellers arriving early morning in the city Ola has been a boon since they do not charge anything extra for operating.

"Earlier, to travel from Ambedkar Circle to Kulshekar I had to haggle with autos. They used to demand almost twice the normal fare of Rs 100 even after 6am claiming that they do not get passengers while coming back. Is it my problem? When RTO has fixed rates they have to adhere to it. Now, I book Ola while arriving, within six minutes I get the service and I pay Rs 100,'' said Kiran D'Souza, a techie.

Write Comment
|

E-Mail
|
Facebook
|

Twitter
|

Print