New police beat system; a top model
Mangalore Today News Network
Padubidri, July 15, 2018: The newly implemented police beat system in the state with the participation of the citizens has gained the appreciation of the central government. Also a plan has been created to implement it nationally.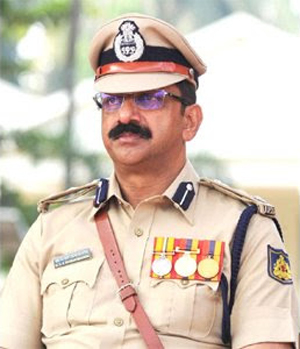 The then Superintendent of Police Ravikanthe Gowda, had implemented the new beat system on an experimental basis in Belagavi and found it fruitful. A report in this regard was sent to the state police department. According to it, the Home Department conducted a debate and agreed to its complete implementation in the state.
Since April 1st, 2017, this system has come into practice. This system which is citizen-centric can be implemented very effectively if enough funds are provided.

Centre to study the report : The central Home Department has procured the report on the new police beat system from the state government and verified it. In the backdrop of the Department's good opinion over it, the system has been introduced in Maharashtra on an experimental basis.

Earlier too, the beat system was in implementation in the police department, but it was not systematic. But now, due to the participation of the citizens, the Department has become more people friendly.

It has been observed that the identity card provided to the beat members has been misused. It has come to notice that the ID card is being used at toll gates and on the occasions of breaking the traffic rules. At some places, the members have not yet received their identity cards. But, through the beat committee, information gathering is still being undertaken.

What is the new police beat?

According to the new beat system, 6-8 persons per ward i.e., around 50 citizens per panchayat limits have been appointed for the beat. All the information about the people designated for the beat is with the police station and a policeman has been appointed as the chief per region. In case of an incident, the person on beat will inform the in-charge policeman.

1085 members in Padubidri

In Padubidri police station itself, 31 police staffs have been given the beat responsibility of 10 villages. One policeman will be assisted by 35 citizens in a 2-3 ward limit. In this way, there are 1085 beat members in Padubidri police station itself.

"In 2015, the new police beat system was introduced on an experimental basis at Kittur police station, to join the community people with the police and to make it convenient for the empowerment of the police. Later, it was introduced in Belagavi district in 2016. Further, it was implemented throughout the state. Then in 2017, I visited BPRandD (Bureau of Police Research and Development Wing) and explained about this system. Now, the centre has directed to implement the system nationally on an experimental basis," explains Dr. B.R. Ravikanthe Gowda, D.K. district SP.

Write Comment
|

E-Mail
|
Facebook
|

Twitter
|

Print