New Mangaluru Port to launch heli services for cruise passengers from November 12
Mangalore Today News Network
Mangaluru, Nov 04 2019: In a first of its kind initiative in the country, New Mangaluru Port will launch heli services for cruise passengers from November 12. It has roped in private operator Chipson Aviation who will fly the high-end tourists arriving in the port to Bekal Fort in Kasargod, Thousand Pillar Basadi in Moodbidri and Sringeri Temple in Chikkamagaluru district.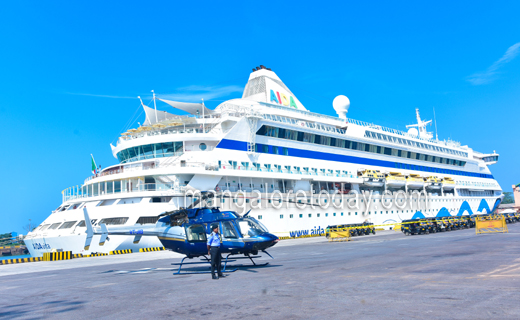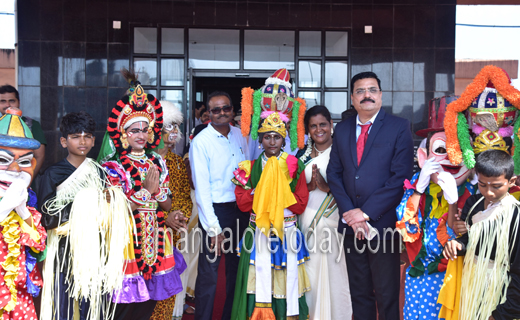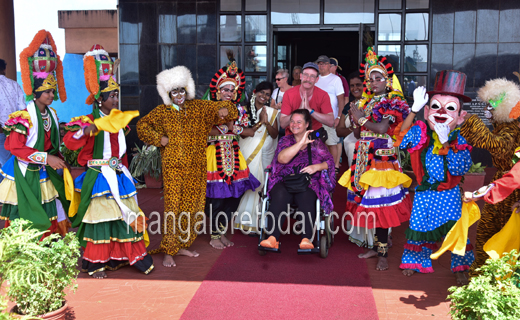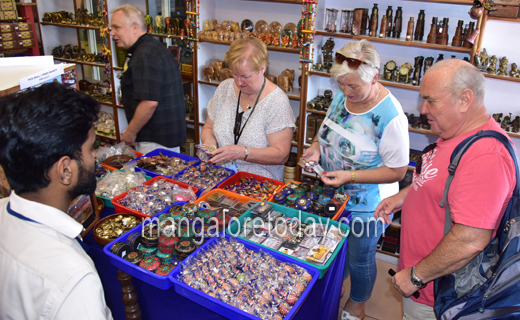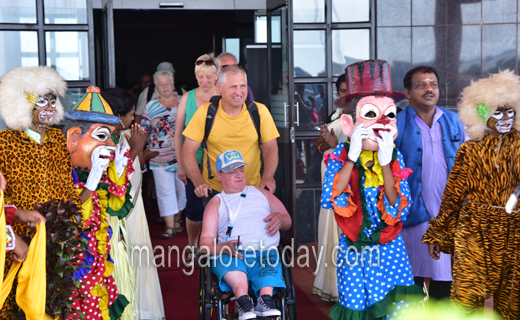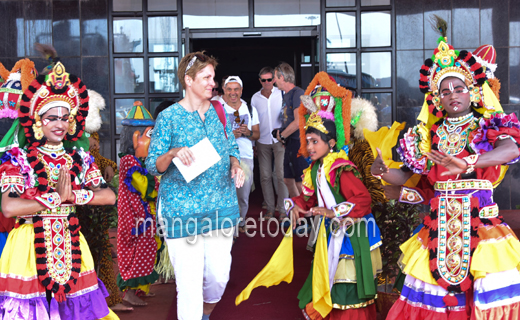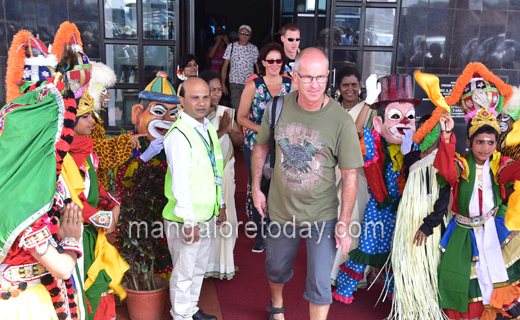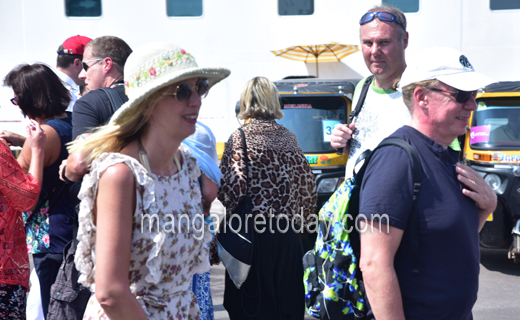 Aida Vita, a Panama Flag vessel called on New Mangaluru Port with over 1,154 guests on Monday morning marking the beginning of the cruise season at Mangaluru. Around 400 guests disembarked for sightseeing, said Port Chairman A.V. Ramana.

While the Port had been facilitating transport services — autorickshaw, taxi and buses — for the guests, this year NMP has allowed heli-tourism from the Port premises. New Delhi-based Chipsan Aviation Pvt., Ltd., has deployed a six-seater helicopter to ferry tourists to places like Bekal Fort near Kasargod in neighbouring Kerala, Sringeri Sharada Peetam, Chikkamagaluru and other attractions.

The port has created two helipads for this purpose. Chipson Aviation will operate a five-seater helicopter while talks are underway with another operator which has a 15-seater helicopter.

New Mangalore Port Trust (NMPT) chairman AV Ramana said the heli services was a long pending demand of high-end tourists in Mangalore Port as the day-liners are not able to cover tourist places outside Mangaluru city because of the long-distance and bad condition of roads.

In the beginning, he said the helicopters with cruise passengers will hover over the tourist places while in the coming days, they will drop them in the morning and pick-up in the evening.
New Mangalore Port Trust (NMPT) Chairman A V Ramana said 24 cruise vessels had confirmed their visit to NMP and a few more were in the pipeline. In previous fiscal, 26 cruise vessels had sailed into the port. In 2017, a total of 22 cruise vessels with 24,258 passengers had visited the port.

About 400 to 500 passengers visited tourist destinations in the surrounding areas, including Kudroli Gokarnanatha Temple and cashew factory at Baikampady. Normally, cruise season begins in the month of November and extends up to March. More cruises arrive in December and January, he added.

NMPT with an objective of facilitating a hassle-free movement of cruise passengers, plans to create a dedicated road and a new gate within the port premises. The plan envisages connecting the dedicated road from the cruise lounge to the proposed new gate to manage cruise traffic.

With this, the cruise passengers will not mix with the port traffic and will be a completely different experience for the visiting tourists. A detailed report on the proposal is awaited. The entrance gate will reflect the culture of Karnataka, he said.

The improved services to the passengers include re-furbished cruise terminal with additional facilities such as free Wi-Fi, improved shopping arcade and information kiosk.

Sera, a passenger from Germany, said she was happy to be in India and love the culture of the land. The 21-day cruise journey is to visit South Asian countries.

"We started from Middle East and reached Goa on Sunday. We had a wonderful experience at Goa. From Mangaluru, we are moving to Kochi, later to Maldives."


Write Comment
|

E-Mail
|
Facebook
|

Twitter
|

Print