Muslim Central Committee organises huge meet against the uniform civil code
Mangalore Today News Network
Mangaluru, Nov 23,2016: A mammoth convention by members of the Muslim community vehemently opposed the "intervention" of the Union Government in Shariat by proposing uniform civil code in the country, at Nehru Maidan on Nov 22, Tuesday evening.

Addressing the convention organised by Muslim Central Committee, Dakshina Kannada and Udupi districts and various other Muslim organisations B K Abdul Khader Musliyar Khasimi Bambrana dared the Centre to bring in the uniform civil code, which he said, would "create more trouble." Musliyar, who also challenged the "authoritarian" attitude of the Centre in taking up the issue, that only clergymen had the right to discuss the subject.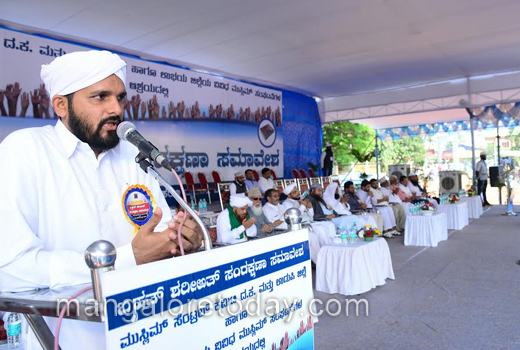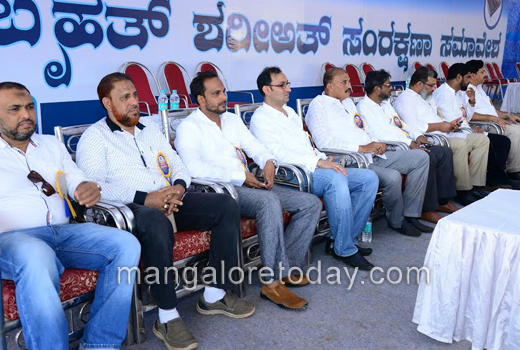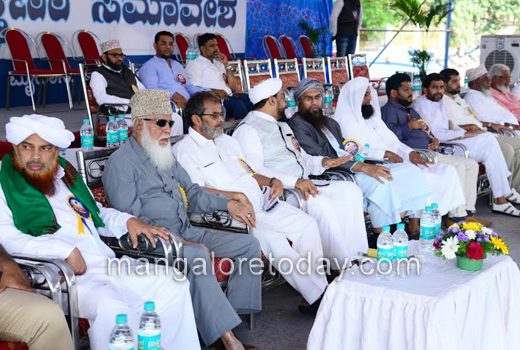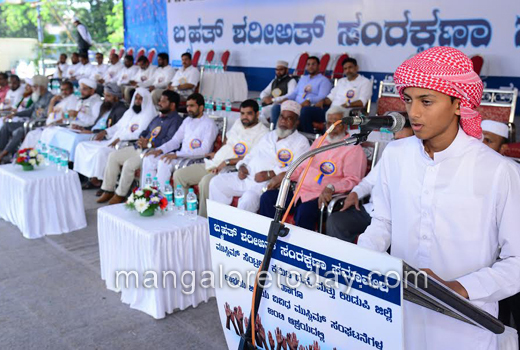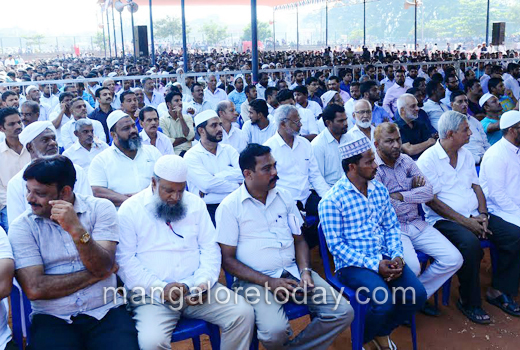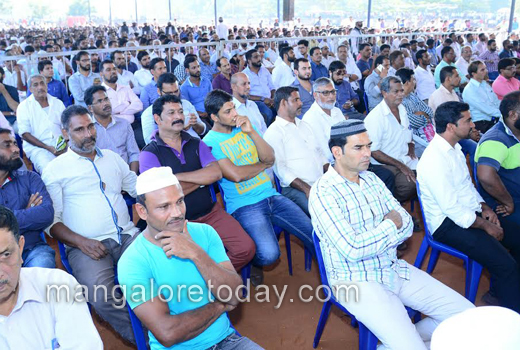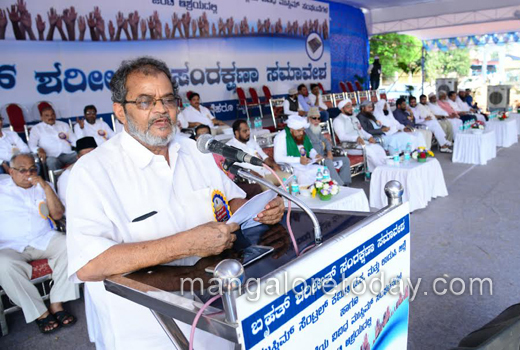 Saying that India is a land of people belonging to different faiths, Musliyar said only Quran has advocated equal share in property for women from the community. Moreover, there are different levels of talaq that eventually leads to triple talaq, he argued saying it's not just what meets the eye. Muhammad Kunhi, president of Jamaat-E-Islami, Mangaluru, termed the recent developments as emergence of fascism that is fast pervading the country.
"The situation is such that fascist- minded people are out to dictate terms on trivial issues apart from interfering in the administration, arts and literature in the country. The attempts to strengthen multicultural society is being construed as an offence," he said. Kunhi also called it as the nefarious intention of members of the Sangh Parivar, who are enforcing their political agenda.

Member of Karnataka Samastha Mushavara, Haji Abdul Azeem Darimi, who pooh-poohed the questionnaire of National Law Commission seeking the opinion on uniform civil code, also warned of launching "Parliament Chalo" on the issue. Darimi chose to remind the Centre that the community members had strongly opposed when the then prime minister Rajiv Gandhi had raked up an issue related to Muslim women. He said that even the constitution had ensured religious freedom. There was a huge rush of people after the meet around State Bank and Pandeshwar with mass diversion of traffic.


Write Comment
|

E-Mail
|
Facebook
|

Twitter
|

Print