More trouble for B.R. Shetty; UAE orders seizure of his assets; FTSE ousts NMC
www.mangaloretoday.com
Mangaluru, April 27, 2020: Bavaguthu Raghuram Shetty, founder of NMC Health and UAE Exchange, has been in trouble since February. The UAE-based billionaire stepped down as co-chairman of NMC Health in February after the company's shares fell over 70 per cent since December. The drop in shares came following allegations by a US investment firm that NMC Health inflated cash balances and understated its debt.

B.R. Shetty, who migrated to the UAE in 1973 from his native Udupi, started work as a pharmaceutical salesman. With the success of his businesses, B.R. Shetty was regarded as the world's richest Kannadiga, having a net worth of about $3.15 billion in 2019, according to Forbes. NMC Health operates around 200 hospitals and clinics in 19 countries.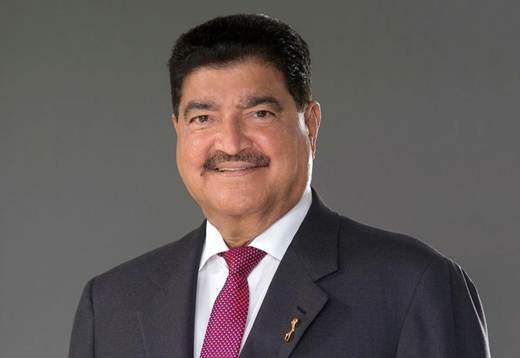 Following the allegations about malpractices, it has been reported NMC Health had a debt of over $6 billion.

On Sunday, media outlets in the UAE reported that the Central Bank of the UAE has ordered financial institutions to freeze all accounts of B.R. Shetty and his family. The Khaleej Times reported several companies associated with Shetty had been blacklisted.

The Khaleej Times reported, "The CBUAE move is subsequent to a criminal complaint filed by Abu Dhabi Commercial Bank, which has the largest exposure of Dh3 billion (UAE dirhams) to NMC Healthcare, alleging 'fraud and forgery' against six people, including founder Shetty and former CEO Prasnath Manghat." As the debt-ridden NMC Health gets booted out of the blue-chip FTSE-100 index effective today, its founder BR Shetty faced a freeze of his bank accounts here as per the directive of the Central Bank of the UAE, the report further said.

B.R. Shetty had gone to India in February, citing the need to take care of his ailing brother, who subsequently passed away. Shetty is reportedly still in India.

Earlier this month, IANS reported, "Indian agencies will be looking at Shetty's exposure to Indian banks given the active legal cases in UAE pertaining to fraud and forgery".

B.R. Shetty recently told Economic Times he will share "very good news" soon about the charges against him. After the allegations were levelled, B.R. Shetty had announced he had launched his own legal and forensic investigation into the allegations of malpractices at NMC Health.


Write Comment
|

E-Mail
|
Facebook
|

Twitter
|

Print