Molesting incidents increasing in the city; Police registers case
mangaloretoday.com
Mangaluru, January 14, 2016: Molestation of women walking on streets is increasing in Mangaluru city day by day. Barke Police registered a case of groping a lone woman in Kodialguttu East road on 13 January 2016 Thursday night.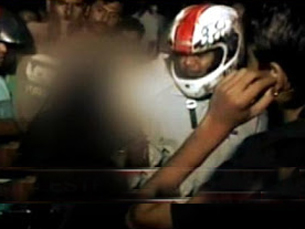 A research student filed a complaint to the police that while she was walking home after visiting a grocery shop in Kodialguttu 7th cross, a motorcycle borne youth groped her and runaway. She managed to note down the vehicle number and informed the police.

Barke police registered a case under section 345 of Indian Penal code and in search of the culprit on the basis of vehicle number.

Like most of the main roads in Mangaluru city, the Koadialbail East road connecting MG Road to Bejai to Jail Road sans footpath and adequate street lights. Owing to shortage of police personal patrolling on major streets are minimum.
Kodialguttu, Bejai surroundings are known for college campuses and large number of paying guest (PG) apartments, where students from other districts and states stay.

Most of the city's narrow roads are concretized sans footpaths and storm water drains are kept open for years, which pose danger to the pedestrians. No pedestrian space on the both sides of the roads gives ample chance for miscreants to grope girls in group and lone women. Most of the victims choose not to report to the police because of long process of police procedure and unwarranted questions about the incidents by the police.

Some of places where large number working women walk to work places like Khaibar pass neas PVS circle, Balmatt cross road near Woodlands hotel lack adequate street lights poses danger to women pedestrians.


Write Comment
|

E-Mail
|
Facebook
|

Twitter
|

Print