Mindsets towards transgenders -a film
Mangalore Today News Network
Udupi, Oct 31, 2015: Speaking at an interaction programme on Oct 29, after a screening of the film 'Naanu Avanalla…Avalu', organised by a group 40 like-minded persons who formed a group called 'Odugaru' on a social media platform, at the Alankar Theatre, here. B.S. Lingadevaru, director of the award-winning Kannada film 'Naanu Avanalla…Avalu', said that the mindset of the people towards transgenders should change.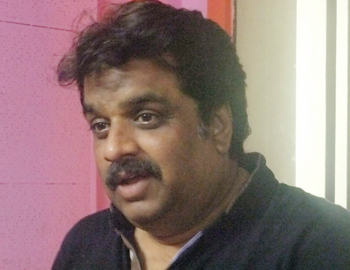 The group had collected Rs. 20,600 as advance amount for screening of the film for two shows – 4.30 p.m. and 7.30 p.m. at the theatre, whose seating capacity is 490 seats. The 4.30 p.m. show ran to full house, while there were 316 viewers for the 7.30 p.m. show.

Director Lingadevaru said that people should not end their concern for transgenders by paying them Rs. 2 or Rs. 5 at the traffic signal junctions. The viewers, who spoke, lauded the film. Some said that there should be more sensitisation of the issues concerning transgenders, while others said that they should be given jobs.

Director Lingadevaru said that the Supreme Court had already ordered that the transgenders should be provided jobs. Political will was required to implement it, he said.

Over 30 transgenders also saw the film. Sanjeeva Vandse, a transgender, hoped that people would treat the transgenders with respect after seeing the film. Many a time people beat s and steal our money. Transgenders should be given jobs so that they could stand on their own feet.

Nagma, a transgender, said that the issues concerning the transgenders had been portrayed sensitively in the film. The government should provide better facilities. Later speaking to media Lingadevaru said that he became interested in the issues connected with the transgenders in 2009. His intention in making the film was to make people aware of the issues of transgenders. As a filmmaker and not a social reformer. The people to think after they see the film.

To a query, Lingadevaru said that he was not confident that people would change after seeing the film. To another question, he said that the present commercial set up made it difficult for small filmmakers to get movie halls to screen their films. The commercial set up helped only the big producers. However, modern technology in the form of mobile telephones and word of the mouth publicity had helped his film. See this experiment here, where a small group has organised two shows of the film. with this enthusiastic response, hope this will form a better active effort.

Write Comment
|

E-Mail
|
Facebook
|

Twitter
|

Print