Margaret Alva takes on her 'wrongdoers'
Mangalore Today News Network
New Delhi, Jul 16, 2016: Her remarks on selling of Congress tickets during the 2008 Karnataka elections cost her clout in the AICC but Margaret Alva believes senior party leader A K Antony also played a role in her ouster.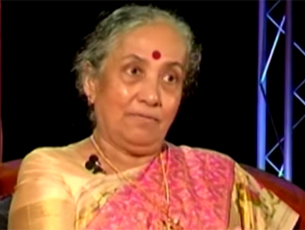 Margaret, who had to resign as AICC General Secretary following the controversy, claims to retell the backroom drama linked to the denial of ticket to her son Nivedith and her outburst in her autobiography Courage and Conviction.

According to her, Antony had an axe to grind due to her report on the Congress losing all the seats in the 2004 Lok Sabha polls in Kerala. She had reported to Sonia that almost all complained that the then chief minister Antony neglected the party. They demanded a change in leadership.

"I came to learn from friends in the inner circle of the AICC that Antony, who had been asked to look into the entire controversy, had actually recommended my expulsion. While everyone else Sonia consulted ruled this out — recalling my years of unstinted service to the party — Antony's campaign against me finally yielded results," she wrote.

After her report, Sonia sought action and sent Pranab Mukherjee, Ahmed Patel and Alva after which Antony was replaced by Oommen Chandy.

"Antony never forgave me for this (even though the decision was Soniaji's) and used every opportunity he could to get even," she said. The 74-year-old Mangalorean was "angry" as the allocation of seats had been "manipulated" because sons and daughters of many leaders in Karnataka and other states got seats. "Nivedith had been deliberately left out, in a bid to sideline me," she said and added she was not included in the list of star campaigners.

All hell broke lose when she told journalists that there were complaints that "tickets were sold at the local level" and "as for sons and daughters, Jaffer Sharief's grandson and my son are not smugglers or terrorists — why were they kept out?" Later in Delhi, Sonia felt Margaret let her down and told her, "Calm down. You will have to go for now, but I promise I will bring you back."

She sought a day's time to send her five-page resignation in which she minced no words in telling Sonia that it was hard to function through intermediaries because "we never seem to know when and which message is yours and what you want done".
India Today Interview Video:


Write Comment
|

E-Mail
|
Facebook
|

Twitter
|

Print