Manisha Daithota installed as President of Winners Club Toastmasters
Mangalore Today News Network
Mangaluru, Jul 10, 2018 : The new team of Office Bearers of Winners Club Toastmasters for the year 2018-2019 led by President Manisha Daithota was installed at a glittering ceremony held on Sunday at The Gateway Hotel in the city.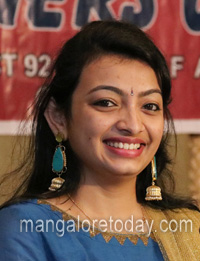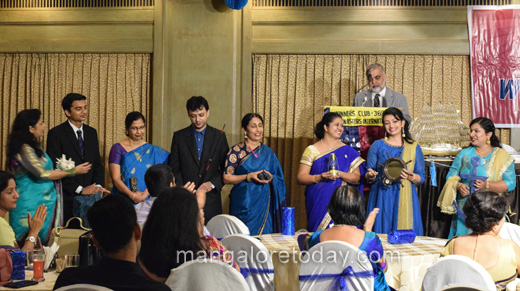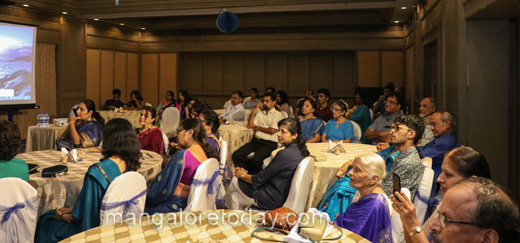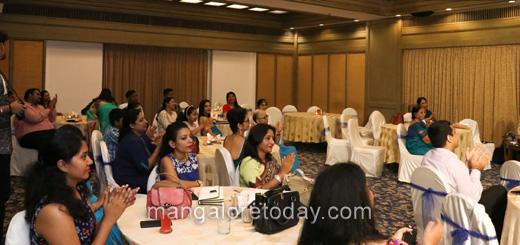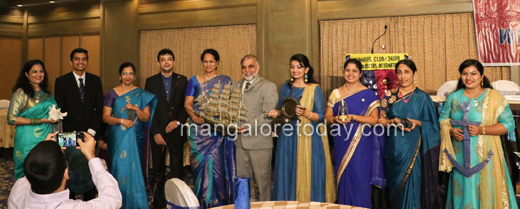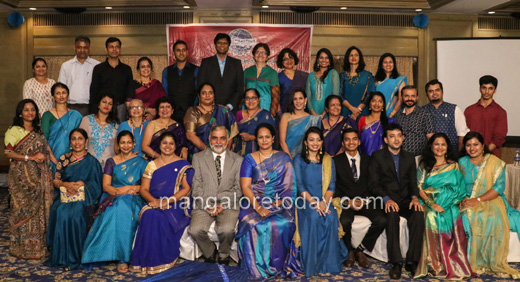 Dr Ravishankar Rao, Director, International Centre, Mangalore University, was the chief guest of the occasion.

In his address to the gathering, the chief guest complimented the Toastmasters movement for fostering positivity in society. He quoted the first line in Charles Dickens' famous novel 'A Tale of Two Cities' – "It was the best of times, it was the worst of times, it was the age of wisdom, it was the age of foolishness,…." to point out that society is going through a flux and how we view the happenings depends on the perspectives we adopt. Most importantly, we have to be able to speak truth to power, he emphasized. Toastmasters provides the space for hope and motivation, he added.
Toastmasters Area Director Kiran Vasanth administered the oath of office to the new team of office bearers for 2018-19, led by the President Manisha Daithota. The team includes Sunitha Rodrigues (Vice-President–Education), Geetha Pereira (Vice-President–Membership), Shahab Arabi (Vice President–Public Relations), Bina Shetty (Secretary), Prahalad Kubanooraya (Treasurer), Malini Hebbar (Sergeant-at-Arms) and Shwetha D'Souza (Immediate Past President).

The outgoingteam team of Samina Nayak, Deborah Lobo, Shahab Arabi, Shwetha D'Souza, Lyra Pinto, Flexon Fernandes and Shivani Baliga rendered the invocation and also welcomed the gathering. Outgoing Secretary Shahab Arabi presented the annual report. Maria D'Costa introduced the chief guest. Toastmasters District 92 Division F Director Savitha Salian officiated during the function. Flexon Fernandes introduced the new team of office bearers.

Outgoing President Shwetha D'Souza thanked her team mates and club members for their cooperation during her tenure.

In her acceptance speech Manisha Daithota mentioned the opportunities for developing communication skills in the Toastmasters movement and sought the support of all for achieving the club goals during her tenure. She expressed gratitude to her family for their encouragement and support.
Dr CK Ballal, Chief Judge of the Toastmasters District, Area Directors Sujatha Kotian and Sridhar Kamath, LDP co-ordinator Divyashree Gatti, Presidents and representatives of various other Toastmasters clubs of the region, Vidya Shenoy, (Port Town Advanced Toastmasters), Sapna Shenoy (Mangalore Toastmasters) Anubhav Ghosh (Infosys Toastmasters Mangalore SEZ), Samarth Shenoy (Sahyadri Toastmasters) and Jagadish Yedapadithaya (ProAct Toastmasters) felicitated the new officer bearers. Rtn Chandrashekhar Daithota, father of the newly sworn-in President felicitated the team.
Vidya Shenoy and Preetham Kamath entertained the gathering. Bina Shetty proposed the vote of thanks.

Winners Club Toastmasters meets everyfortnight on alternate Saturdays.



Write Comment
|

E-Mail
|
Facebook
|

Twitter
|

Print