Manipal: Students take historic step to embrace LGBTQ+ community
mangaloretoday News network
Manipal, Feb 6: In an unprecedented step to help mitigate and secure the inhibitions of the LGBTQ+* community in Manipal, Article 19, School of Communication's (SOC) media fest organised the town's first ever Pride Support Ally March on Sunday.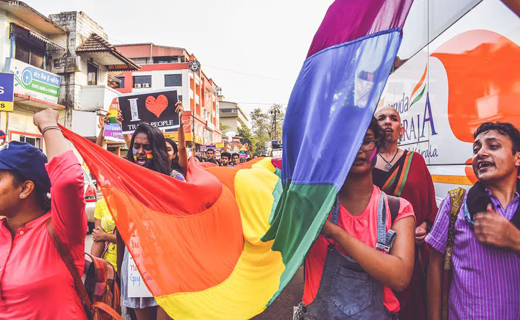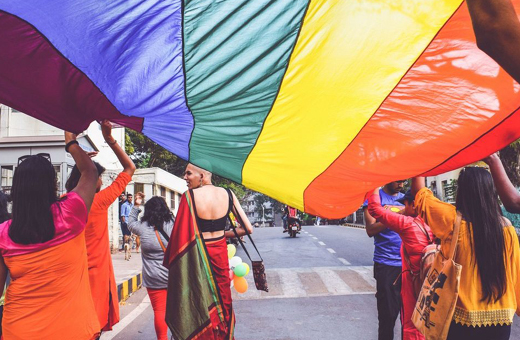 Carrying the characteristic rainbow flag, around fifty students set a carnival-like mood for the march beginning in the SOC premises, before clamouring through the KMC campus. The banter was then suspended for a few minutes as the group made its way through the KMC Hospital Road before resuming full-volume outside the MIT campus.

The students, bellowing and chanting supportive slogans and songs, came full circle by returning to the starting point at SOC where members of the LGBTQ+ community in Manipal announced the launch of the Queer and Ally Network.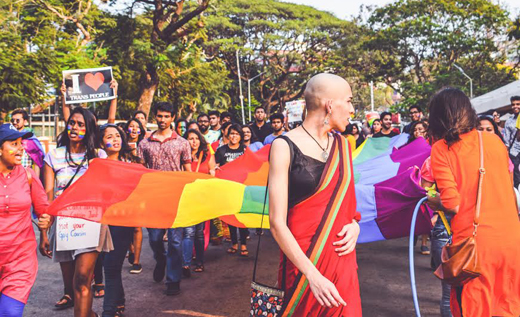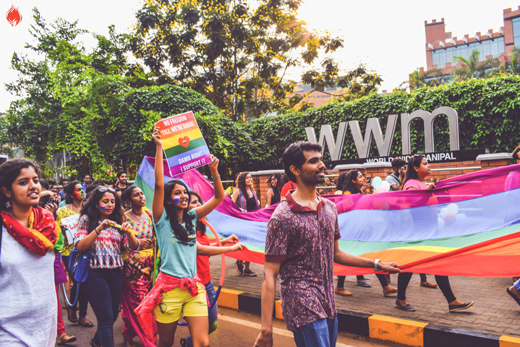 Cheers of Pride coasts through the inner alleys of Manipal || Photograph Courtesy: Tamanna Wadehra


India's first ever Campus Ally March in Manipal

The catch lies in the fact that this was an 'Ally' march, organised by supporters of LGBTQ+ rights of undisclosed sexual orientation. In comparison, Pride marches mostly see members of the LGBTQ+ community themselves take part. While there have been around 20 Pride marches in India, this was a Campus Ally March, orchestrated and executed majorly by a group of allies from the University town, in a show of heart-warming support for the LGBTQ+ community.

"I believe this is the first ever Campus-driven Pride Support March in the country. It makes such a big difference when allies, who don't experience what we experience, come out and say, 'Hey, we are with you in this'. I have always believed that the LGBTQ+ movement can only go forward with the help of allies," said Rōmal Lāisram, LGBT activist and member of the Coalition for Sex Workers, Sexual Minorities and Sexuality Minorities' Rights (CSMR).

When asked why the college festival team decided to organise an ally march Shivani Singh, head of pre-events said "I attended a Pride Parade in Delhi and it was beautiful. I saw the kind of freedom it gives people and the kind of happiness it evoked in people, and for those few hours they can be themselves. It got me thinking that we have a fest, Article 19, and we should create an event with a meaning attached to it."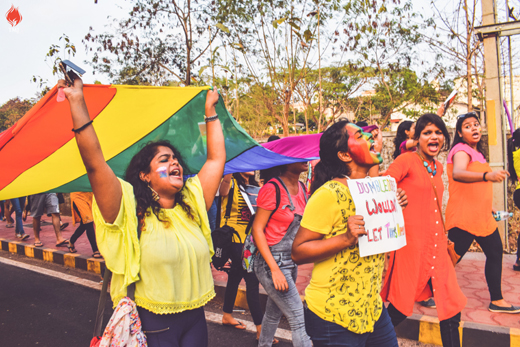 "One, two, three, four….Open up your closet doors" || Photograph Courtesy: Tamanna Wadehra


The Queer and Ally Network Launches

The march was led among others by Angad Gummaraju, a second year student of KMC, who identifies himself as gender fluid. Draped in a red saree, Angad along with a group of students belonging to the LGBTQ+ community launched Queer and Ally (Q&A) at the end of the Pride Support March.

The Queer and Ally network aims to encourage discussions and help generate awareness about the LGBTQ+ community in Manipal. This stands to be an important step, for while there are several students who are openly lesbian, gay, bisexual, transgender or queer (including gender fluid persons, genderfree, non-gendered, pan-gendered and so on) there was no forum that pushed for the creation of safe spaces for queer people.

Manipal's underground LGBTQ+ community comes to the fore

Several members of the often concealed LGBTQ+ community in Manipal came out to take part in the Ally March. "Few of my friends, both straight and queer, were hesitant to come take part today, and there is not enough discussion about the LGBTQ+ community in Manipal. Yet we have a cosmopolitan group here in Manipal and I've been lucky to find friends who have made me feel accepted," said Saurabh Bodas, a third year student of MIT, who identifies himself as gay.

Angad, who is a second year medical student, thought it was high time for initiating discussions. "There is not enough discussion on the physiology or the psychology related to coming out as queer, even in an environment like the medical college where you would expect such important discussions to take place".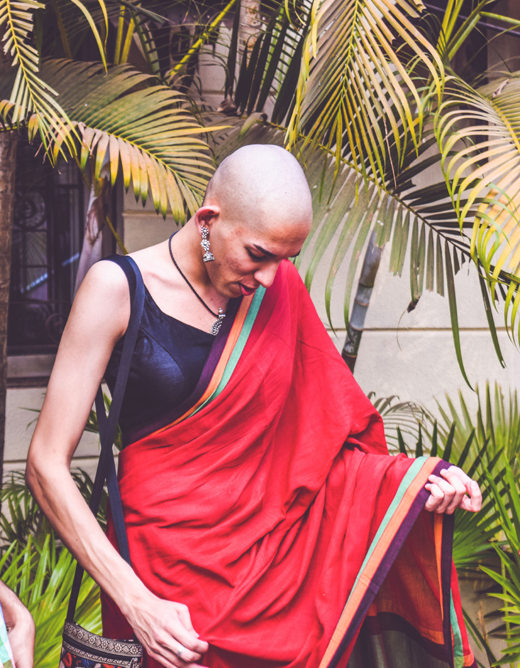 Angad takes a moment to adjust his mother's red saree || Photograph Courtesy: Tamanna Wadehra


A buzz of hope seems to be already growing among the LGBTQ+ community in Manipal with the launch of Queer and Ally, and the interest aroused by the march. How far the network and the march will go in fulfilling its objectives of making Manipal more sensitive to LGBTQ+ persons though remains to be seen.

*LGBTQ+ is an umbrella term to describe lesbians, gays, bisexuals, transgender people, intersex people, asexual people, several other queer groups and allies.

With inputs from Soumyajit Saha


By Prajwal Bhat


Write Comment
|

E-Mail
|
Facebook
|

Twitter
|

Print