Manipal: Hasta Shilpa Creator Vijaynath Shenoy Passes Away
Mangalore Today News Network
Mangaluru, March 9, 2017: Renowned heritage conservationist and antiques collector Vijaynath Shenoy passed away this morning at 11:30 a.m. at his residence in Manipal. It is learned that he died of old age and had been keeping feeble health for about an year. He was aged 83 years and is survived by his wife Manjula and two children, son Srinivas and daughter Anuroopa, their spouses and grandchildren.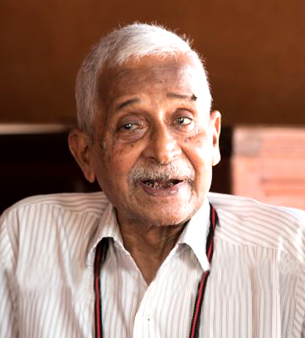 Funeral will held tomorrow morning at 10:00 a.m. at Manipal according to his family sources.

Shenoy is best known for being the creator of 'Hasta Shilpa', a traditional style house rebuilt from the relics of demolished old houses which he had collected from various places in the 70 s and 80s. This house which he had built in 1984 became an instant sensation and shot him to international fame. Though he had intended it to be his personal residence the steady stream of visitors persuaded him to dedicate it to society as a walk through museum.

Later he founded the Hasta Shilpa Heritage Trust Village, and created the famous Heritage Village at Manipal on a seven-acre plot with 26 immaculately restored centuries-old houses and museums devoted to crafts, Tanjore paintings, objects from the south Indian mercantile trade, and Raja Ravi Varma's paintings. It opened up to the public on 9 May last year.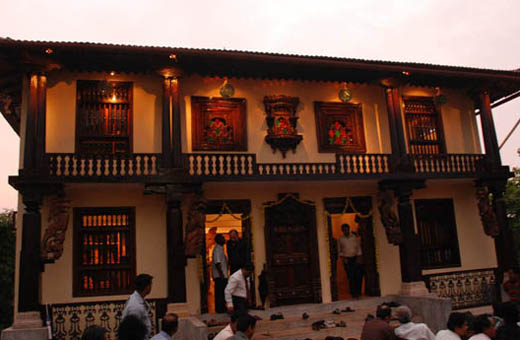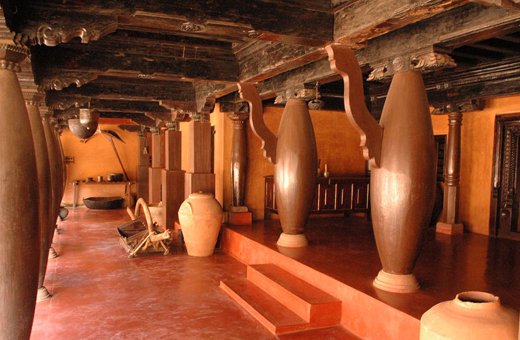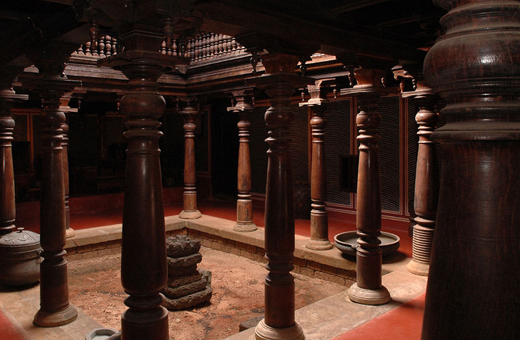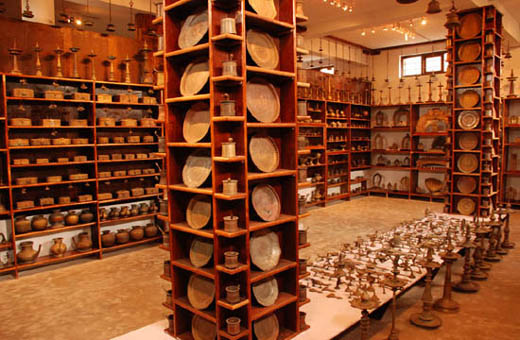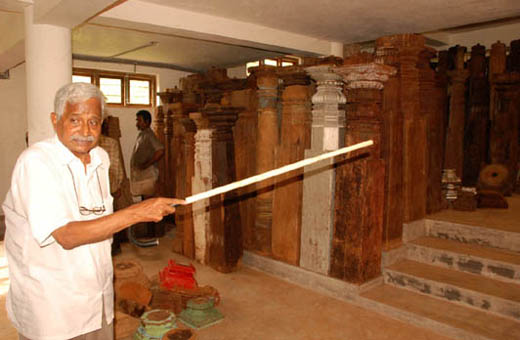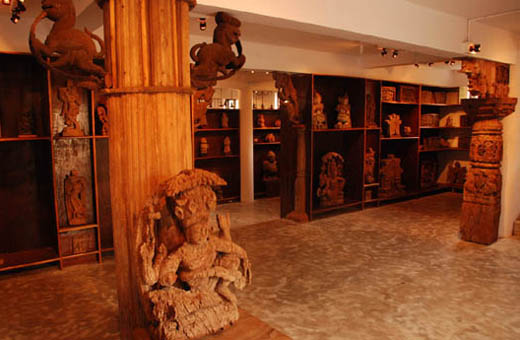 Shenoy best expressed his passion for old houses in an interview to Outlook Magazine: "I love houses in which six or seven generations once lived and breathed, designed not by architects but by people themselves—in line with their needs, social requirements, and the climate."

Vijaynath Shenoy was earlier employed with Syndicate Bank as a manager and his initial foray into this field was self funded by his savings and he had even exhausted all the loans he was eligible for as a bank employee. He wife Manjula who also worked in the same bank also pitched in here savings and available loans for funding his passion.

His bigger project, Heritage Village was built with public funding, including aid from the Finnish and Norwegian embassies. Among elegant old structures to be found there are a 400-year-old Bunt Guthu House, the 500-year-old Kamal Mahal (which once belonged to a vassal king of the Vijayanagar empire), monasteries that once housed followers of Advaita and Veerashaiva faiths and a century-old trading house-cum-residence.

All these structures were saved from imminent destruction and transplanted to their present site brick by brick, and the entire process too has been documented.


Write Comment
|

E-Mail
|
Facebook
|

Twitter
|

Print