Manipal Academy of Higher Education has begun its third edition of m.i.l.a.p. 2019 on November 9
Mangalore Today News Network
November 11, 2019: The relationship between art and technology is one of chicken and egg and art often reinvents itself to suit the available technology said Mr. Mahesh Dattani, the keynote speaker for m.i.l.a.p (Manipal International Literature and Arts Platform) 2019, organized by Manipal Academy of Higher Education (MAHE) The versatile playwright said that human learning should be understood in three stages- naiveté, sophistication and decadence, which are integral in the process of knowledge production, art and the ability to comprehend.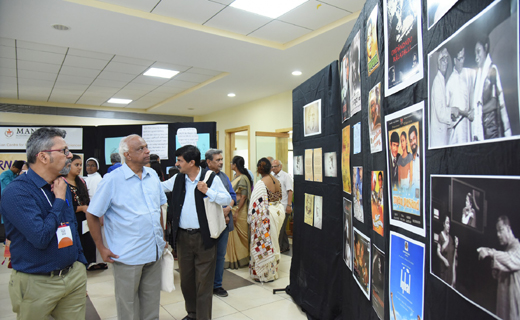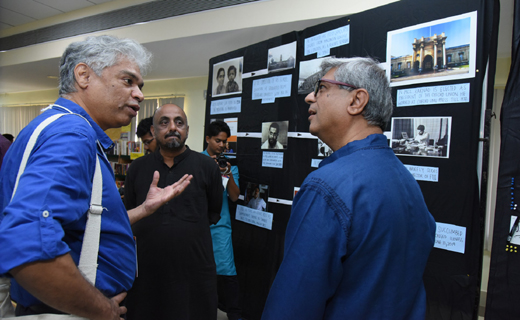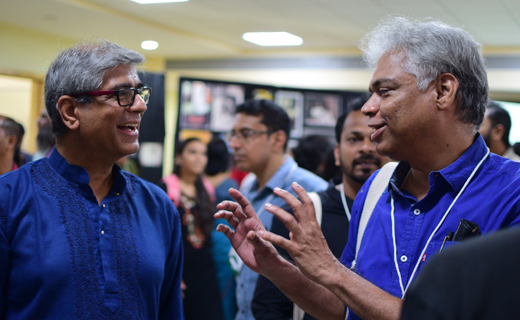 The annual two-day literary festival m.i.l.a.p, held from 9-10 November at MAHE, revolves around the pivotal theme of "Creative Expressions in the Digital World". The fest is primed to draw together artists, filmmakers, playwrights, novelists, critics, and performers with varied professional backgrounds, to discuss and comment on the transformative impact of digital media and the innovations sparked by digitization of Literature, Performance, and Visual Arts. The event began with the release of three books, The Word in the World: Essays and Lectures on Indian Literature and Aesthetics, Decolonial Existence and Urban Sensibility: A Study on Mahesh Elkunchwar and Culture and Creativity: Selected Writings of N Manu Chakravarthy. The two-day event will comprise of Literary Meet sessions, Cultural Evenings, Performances, and a sumptuous Book Fair.

The permeating nature of digitization means that other forms of art, like literature, are also affected by technological change. On this note, Dr. Vinod Bhat, Vice-Chancellor, Manipal Academy of Higher Education (MAHE), who presided over the event elaborated on how the reading experience has changed in the digital era. While he observed that sites like Project Gutenberg increase the public's accessibility to rare literature, he also stated that the experience of reading goes beyond the book itself. For him, and for many others, reading is a tactile process. As Dr. Bhat noted, the sense of holding a book, the unique scent of a library, and falling asleep with a book in one's hand are all integral parts of the reading process, all of which are conspicuously absent in technology. Technology should only serve the purpose of being an enabler, as it should never be allowed to replace the human angle, especially creativity, Mr Bhat said.

In her inaugural address, Prof. Dr. Neeta Inamdar, convenor of m.i.l.a.p, noted that her experience with music was completely changed by its digitization. She fondly noted her experience of discovering a harmonious ambivalence while dealing with the new wave of music that is invaded by technology.



Celebrating the remarkable works of the legend Girish Karnad, the inauguration ceremony had a unique presentation of pixel art on stage, a portrait of Girish Karnad made to come live through Rubik's cubes by Mahesh Malpe, a master's student from the department of commerce, MAHE. There is an exclusive space devoted to his memoirs named as Karnad Korner that showcases his art and other work.

Ms. Tanima Nigam, Co-curator of m.i.l.a.p. welcomed the guests and audience while Ms. Priya Poojary, Faculty Associate from the Department of European Studies administered vote of thanks.



Write Comment
|

E-Mail
|
Facebook
|

Twitter
|

Print