Mangaluru: Students demonstrate innovative mind sets
Mangalore Today News Network
Mangaluru, Aug 21, 2015: At least 35 projects were presented during a seminar on biofuel area and around 124 projects were exhibited at the 38th series of seminar and exhibition of student project programme at Sahyadri College of Engineering and Management, Adyar campus, on August 20. The exhibition organised by Karnataka State Council for Science and Technology.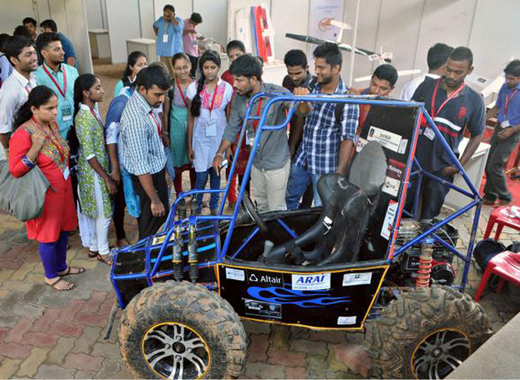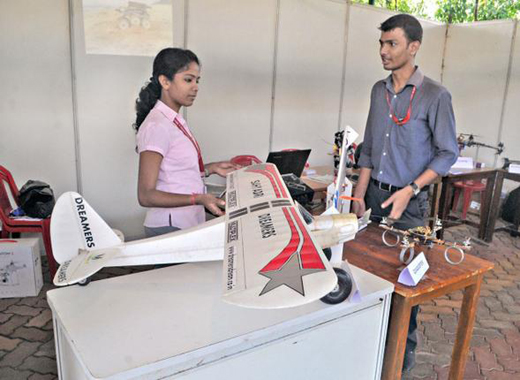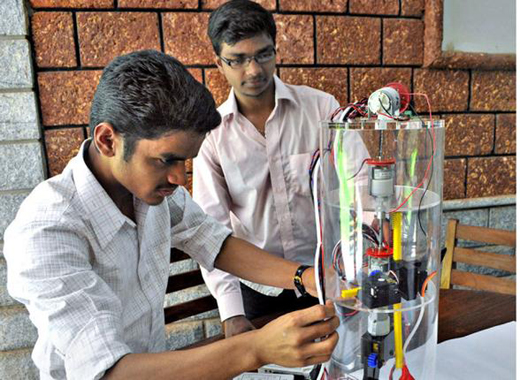 Four students from KVG College of Sullia had come with "Paddymate," which separates paddy from husk.
One of the inventors explained the machine runs with a 0.5 HP motor. A separate chamber for the husk. The prototype machine costed around Rs 40,000, mass production can decrease cost to Rs 30,000. The machine has been successfully tested.

The mechanical engineering students of St Joseph Engineering College had come up with an automatic water management system using lab view. The students said that with the use of electricity their devise can make out the water-levels in containers and can reduce the human labour.

The students of KS Institute of Technology presented a unique project—a design and development of semiautomatic solar sewage maintenance system with pneumatic (gas or pressurised air) assist. The students claimed that their system, with the use of solar power can clear sewage blockages and overflow of water in cities. They said that their system can also be used in industries for segregation of waste and with the use of the pneumatic system, maintenance costs could be reduced.

The BVB College of Engineering and Technology (Hubli) students had designed an aerodynamic recumbent bicycle which can overcome air resistance.

A smart helmet 'Freedom' designed by the students of host college for Sahyadri Edu Dreamers R&D Private Limited, attracted attention of onlookers in the exhibition. One of the inventors said that the helmet had been developed with a sim, GRS for navigation and Global System for Mobile (GSM) to send messages during an emergency.

It has an alcohol censor and pressure censor. The vibration speaker of the helmet enables the rider to hear the sound of horn even while listening to music. In case of theft, a message will be sent to the rider with the help of 'smart helmet' app, she said. They have a patent for their innovation it was stated.

Write Comment
|

E-Mail
|
Facebook
|

Twitter
|

Print