Mangaluru : 'Reflection park' at Roshni Nilaya, a first for Mangaluru
Mangalore Today News Network
Mangaluru, April 21, 2015 (DHNS): A reflection park—a site for promoting reflection, promoting dialogues and inspiring collective action, was inaugurated as a part a project of Dr Lorna Gonsalves who has received a Fulbright Specialist grant from the United States Department of State Bureau of Educational and Cultural Affairs at Roshni Nilaya School of Social Work in Mangaluru on Monday.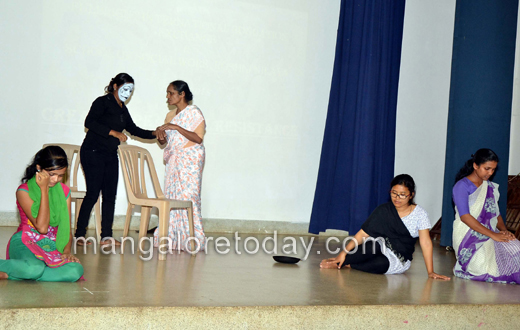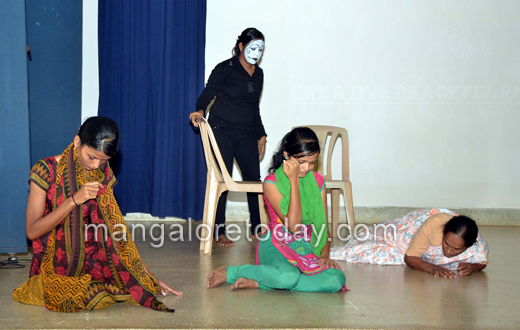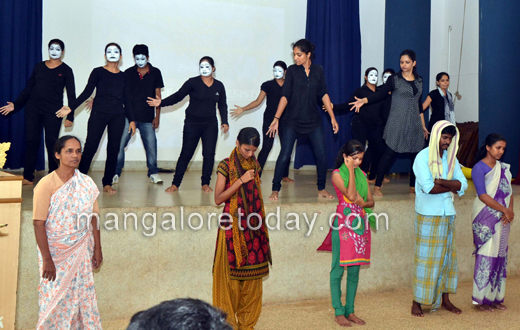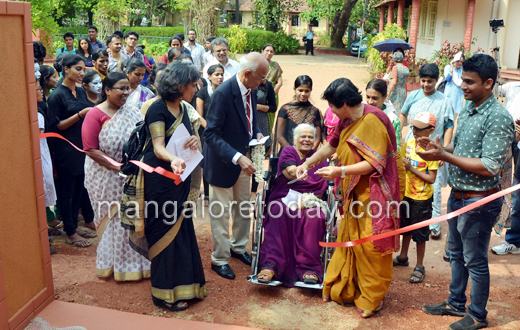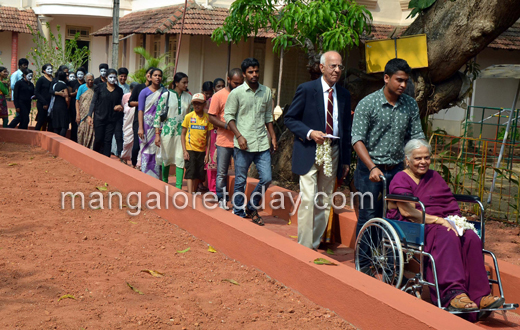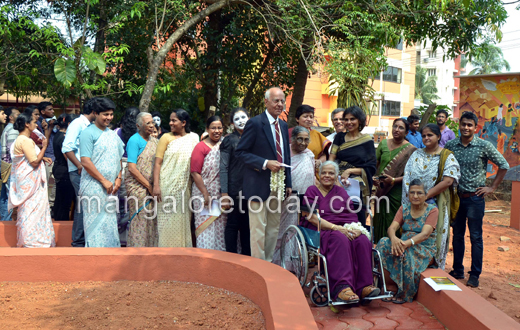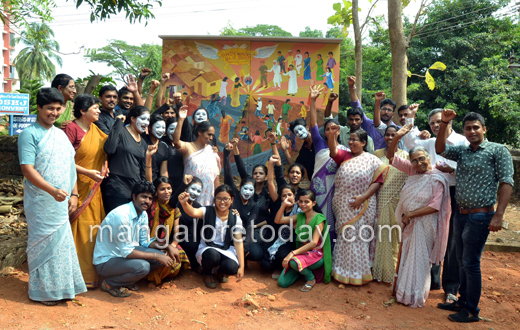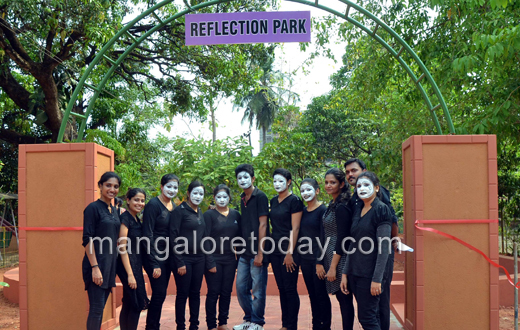 As a part of her project, she had critical service learning project with students. This critical service learning project uses a unique approach to inform, engage, and transform communities. Students from the School of Social Work, Roshni Nilaya, will take the stage and use creative expression to spread awareness about the project in the Mangalore area.

"At a time when the surroundings are filled with accounts of division, violence, and discord, it will be important for the public to hear about the work of a small group of students who are attempting to use Creative Peaceful Resistance (CPR) to resuscitate justice, restore hope, and revive the spirit," said Dr Lorna.

Visions of change
"As a part of the project, 20 MSW students of the college connected with the domestic workers and learnt about their insights and visions for change. Local artists from Isiri Arts have translated these visions into full colour mural—the first of many to be installed in a reflection park. This CPR project will be replicated in universities across India and around the world.

"The project will be continued by the students and faculty of the college by organising an association of employers of the domestic workers," he said.

"We will also meet Mayor, police and lawyers to help the domestic workers. The help of the lawyers would be required to get the domestic workers legal help,"she added.
Stating that the reflection park is a labour of love, she said that the park promises to have green space with herbs and flowers and fruit bearing plants in the future.

Roshni Nilaya School of Social Work Principal Dr. Sophia Fernandes said that there is an urgent need to educate students not only from being a professionals but also as an agent of change in the troubled world.

The outcome of the project will give an immense hope and courage to move forward. The students of the college sang "Neravaga beku banni neralagi" and staged mime highlighting issues of poor and non payment of wages for the domestic workers, sexual exploitation by the employers and ill- treatment meted out at them.

Students said "we were ignorant of the plights of domestic workers. We did not look at them as a different sector who need help. They are part of our life. Le us unitedly raise voice on the challenges faced by them." The mural on the hopes and toil of domestic workers were created by Rathan, Vikram Shetty, Sharath, Naveen and Pradeep of Isiri Arts.

Write Comment
|

E-Mail
|
Facebook
|

Twitter
|

Print