Mangaluru: PPCs permanent picture cancellations of India
Mangalore Today News Network
Mangaluru, July 14, 2015: K Sridhar, who works as Chief Manager in Information Systems Department for Mangalore Refinery and Petrochemicals Limited (MRPL) is known for his love for lighthouses among philatelists. He drew attention of public with his collection of permanent picture cancellations, during the exhibition at Head Post Office July 12, oganised by Mangalore Philatelic and Numismatic Association.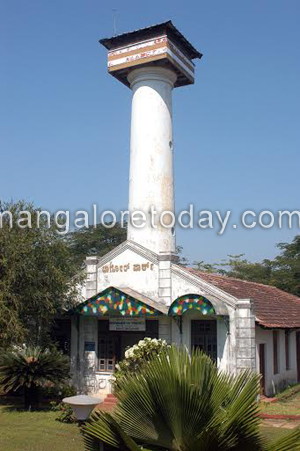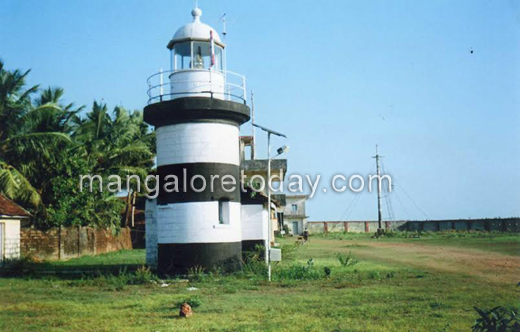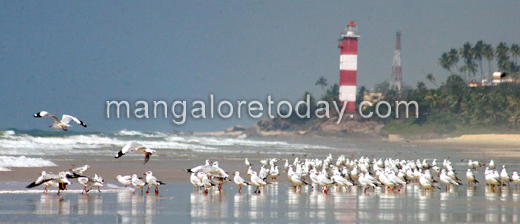 Sridhar said that PPCs - permanent picture cancellations are unique, they are available in a particular post office. The picture cancellation with postal index number 11004 is available only in Rashtrapati Bhavan post office. There are approximately 205 permanent picture cancellations in India and I have collected around 180 PPCs. Nineteen states and seven union territories have released PPCs. I have collected PPCs of 15 states and four union territories. Karnataka has released most number of PPCs with 39 followed by Kerala with 36 and Tamil Nadu- 33. The three southern states have 108 PPCs among them contributing 60 per cent of the PPCs of India.

Interestingly, Mangaluru also has permanent picture cancellation for Mangalore light house. Permanent picture cancellation is a postmark which replicates the place or thing with religious, historic or tourist importance. The oldest permanent picture cancellation- 'Qutab Minar' was released in November 29, 1960 and latest- 'Malpe', 'Nadalike' and 'Kattale Basadi' were released in January 17, 2015. Around eight PPCs including 'Madikathi- Odikathi and Peechikathi' and 'Gumbaz' or 'Sword and headgear of Tipu Sultan' of Karnataka have multiple designs.

K Sridhar is stamp collector on lighthouses and oil and gas and hails from Erode of Tamil Nadu. He joined Mangalore Philatelic and Numismatic Association in 1999. He is now its patron member. He won silver medal in Karnataka Philatelic Exhibition four times and silver medal at National-level. He is also member of Trichy Philatelists Association, Gujarath Philatelic Association, Karnataka Philatelic Club (Bengaluru) and UK's Lighthouse Stamp Society.

Sridhar has collected around 3,000 stamps on lighthouses and oil and gas. "I started collecting stamps on light house after watching Surathkal light house. India has only four stamps on lighthouse- Minicoy lighthouse of Lakshadweep, Mahabalipuram of Chennai, Alape of Kerala and Aguda of Goa. We get lighthouse stamps at Estonia, Germany, Croatia, Spain, US and other countries.

Write Comment
|

E-Mail
|
Facebook
|

Twitter
|

Print