Mangaluru: Moral Policing has defamed the Dakshina Kannada - Muslim Central Committee
mangaloretoday.com
Mangaluru, Aug 27, 2015: Sangh Pariwar's immooral policing has defamed not only Dakshina Kannada but also the entire nation opined Ibrahim Kodijal, vice president of the Muslim Central committee in a press conference here today, August 27, 2015. The incident has become an example for disgracing India by Pakistan.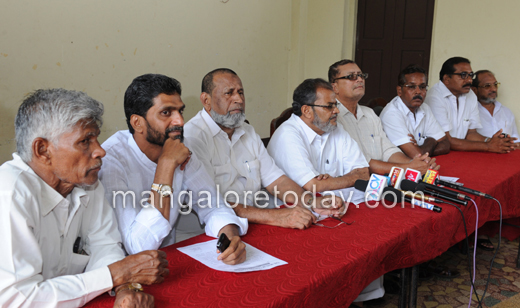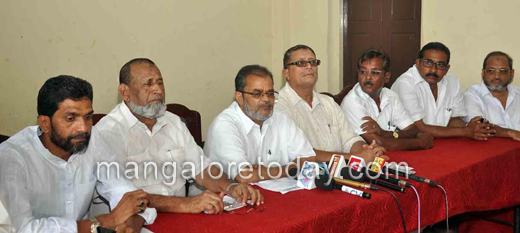 Addressing the media, the DK and Udupi committee has condemned the immoral rowdism at Attawar two days ago where a muslim man was manhandled by the hooligans of Sangh Pariwar. "he immoral incident has not only brought shame to our districts but also the state and nation said Ibrahim Kodijal. It was blow to our culture and has harmed the communal harmony that our country is proud off." "The perpetrators had no fear of law of the land". "No one has a right to take law into their hand". "The right wing activists are unleashing terror in the peaceful society" added Kodijal.
It may be recalled here that a Muslim man was stripped, tied to an electric pole and flogged for more than an hour at Attawar, a crowded marketplace while he was trying to help a Hindu woman colleague who had sought a loan. The man is the supervisor of a mall and the woman works in the same store as a salesgirl.

Several brazen attacks involving groups such as the Bajrang Dal, Sri Rama Sene, Hindu Jagarana Vedike and the Islamist group, Popular Front of India, have been reported in the coastal towns of Mangalore, Udupi, Honnavar, Bhatkal and Karwar over the past decade.
Ibrahim Kodijal called upon Muslim community not to be provoked by such incidents and take law into their hand. "The District in-charge Minister, Ramanath Rai has contacted the Home Minister and requested him to take action against the culprits. 13 VHP and Bajrangdal activist involved in the crime have been arrested" said Kodijal. "It was not an ordinary crime but it was insult to community. The criminals should get severe punishment as to the law of the land" he added.
To a question by the media -"Has the Congress government failed controlling the 'moral policing of VHP and Bajrangdal in the state?" Kodijal said "NO". He said that such incidents happens and will be dealt with iron hand. "We have come here to condemn the immoral roudism and not to provoke any community" he asserted.


Write Comment
|

E-Mail
|
Facebook
|

Twitter
|

Print