Mangaluru: 'Man amongst all men' - a book on Nitte Vinaya Hegde released
Manglore Today News Network
Mangaluru, April 14: 'Man amongst all men' - a book on Nitte Vinaya Hegde, Chancellor, Nitte University written by Prof. Dr. M. Shantharam Shetty released today, April 14, 2019. It was an occasion to celebrate 80th Birthday of Mr. Vinaya Hegde though his birthday was on April 2nd. It was also the birthday of Dr. Shantharam Shetty. Both have been friends since childhood.

The book 'Man amongst all men – Nitte Vinaya Hegde is a tribute to their life long association and friendship. Dr. Shantharam Shetty describes Mr. Hegde as a man of impeccable qualities - a successful entrepreneur, able administrator, excellent educationist, ethical business practitioner and a compassionate human being.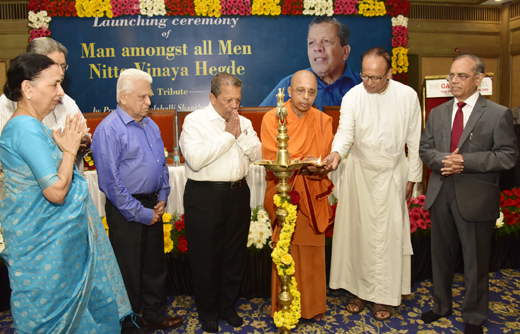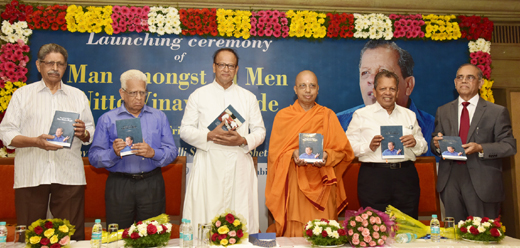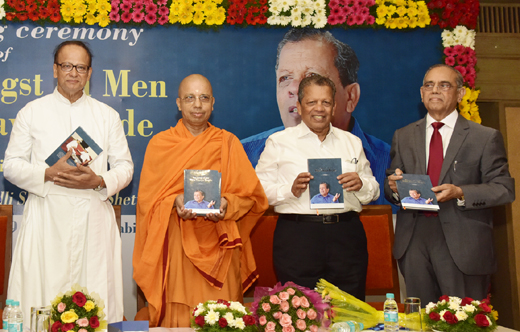 Speaking on the occasion, Swami Jitakamanandaji of Rama Krishna Mission said the book is indeed an inspiration for all youth and Mr. Hegde could be a role model. The life experience of Mr. Hegde is worth emulation. I have known him for some time and I have great respect and appreciation for his humanitarian services. Quoting from the book he said, Mr.Hegde was born with a silver spoon in his mouth and he with hard work has turned it into a golden spoon. He was referring his dedication and entrepreneurship.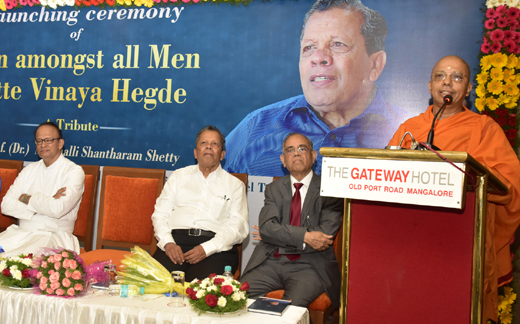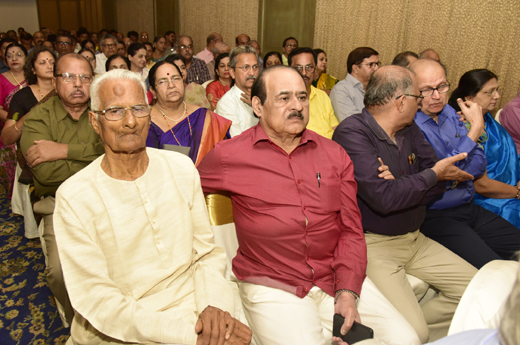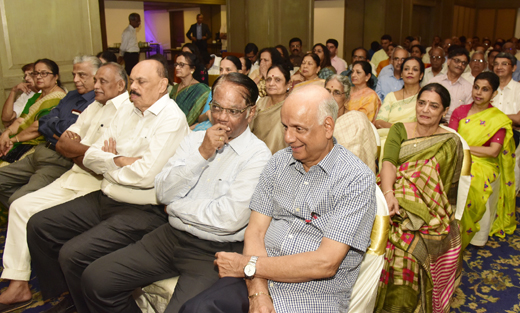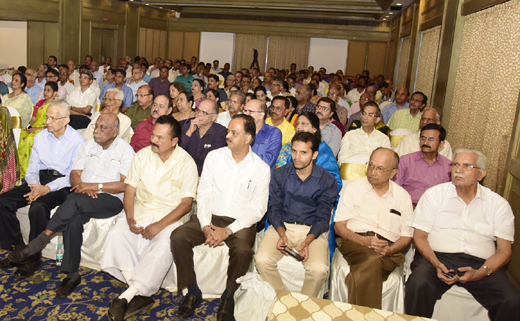 Fr. Densil Lobo, Rector of St. Aloysius Institutions described him as an example for successful business administration. His determination, approach to problem solving and facing the challenges with confidence could be case study for the young entrepreneurs to follow. Mr. Hegde's efforts in maintaining Peace and communal harmony in the city is well known.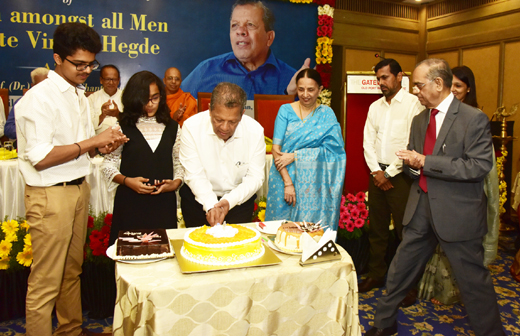 "A successful businessman should be a happy man at home" claimed Mr. Vinaya Hegde. Crediting his success to his wife Sujatha, Mr. Hegde said "how happy you are at home reflects in your attitude at the office and the actions in business". Recalling his days at Canara Workshop, the beginning of career, he said he was happy with the salary of Rs.150/-. He remembered Mr. Ramakrishna Hegde, then Chief Minister of Karnataka, whom he had great respect. Going down memory lane, he recollected the times of hardship, struggle and success in starting Lamina Suspension Products Ltd. and education institutions. "I don't claim the success as my own, it is the teamwork that brought success". "T R Shenoy and Guruprasad Adyanthaya are part of the success story". He was nostalgic when he recollected the hard days of his career.

Mr. Vishal Hegde, son of Mr. Vinaya Hegde proposed vote of thanks. Dr. N R shetty, Vice Chancellor Central University, Prof. H S Ballal, Pro Chancellor, Manipal University and many eminent educationist were present on the occasion. Family members and close relatives of Dr. Shantharam Shetty and Mr. Vinaya Hegde graced the occasion. Eminent Doctors, businessmen, entrepreneurs and Authors were also graced the occasion.

Write Comment
|

E-Mail
|
Facebook
|

Twitter
|

Print