Mangaluru: MSNM Besant Institute New Campus Inaugurated
Mangalore Today News Network
By Mahesh Nayak

Mangaluru, October 20, 2015: Manel Srinivas Nayak Memorial Besant Institute of PG Management Studies today dedicated its new building and infrastructure at its campus situated at Besant Vidya Kendra, Airport Road, Bondel, Mangaluru.

The building which includes spacious academic and administrative facilities was inaugurated by Dr. Y. V. Reddy, a former Governor of Reserve Bank of India.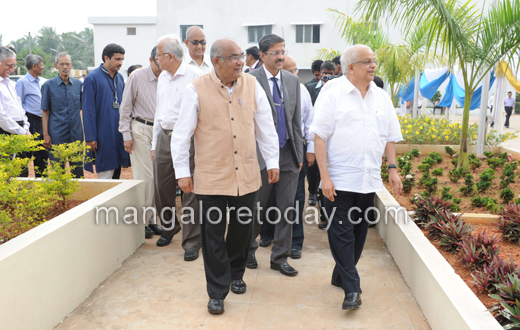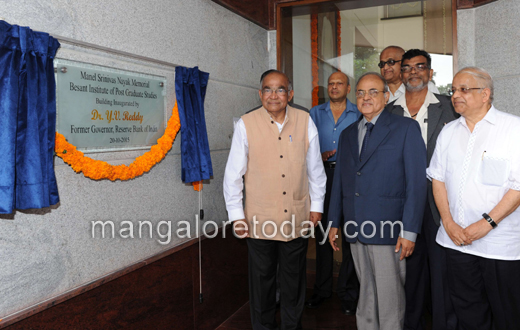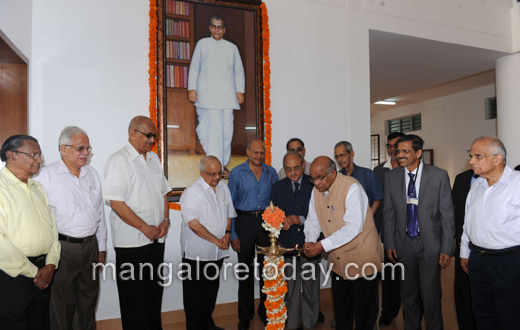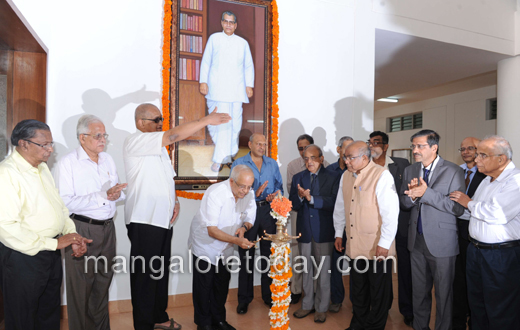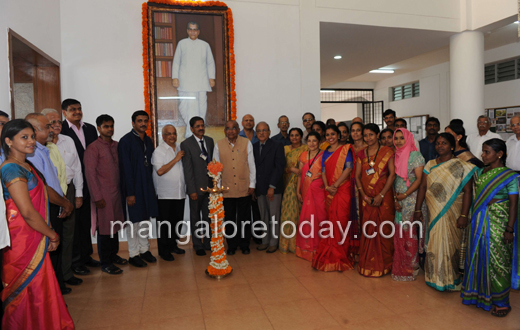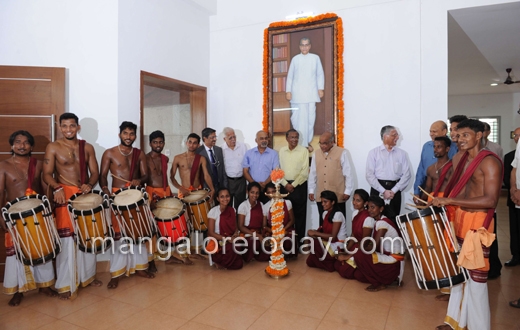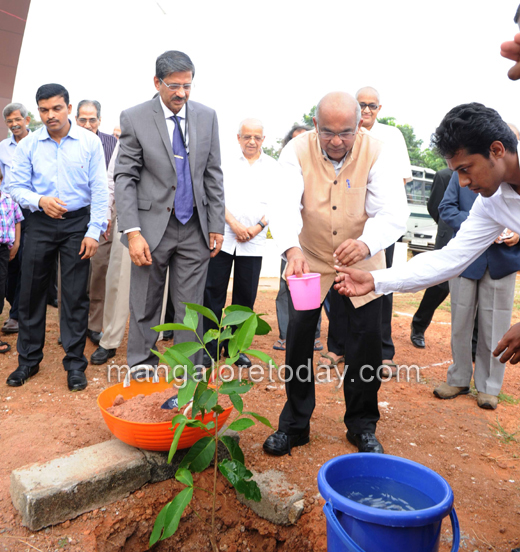 In his address to the gathering, Dr. Y. V. Reddy answered many of the questions submitted by students earlier regarding banking and financial sector. "Generation of black money is a result of ineffective public policy and corporate ethics. So the best way to curb black money is to develop effective public policy and corporate ethics," he said in query regarding how parallel economy can be brought under control. He further added that implementation of proposed Goods & Services Tax (GST) will result in reduction in generation of black money, but GST should be all pervasive and no sector should be left out.

To another question, he recalled that many of his duties as Reserve Bank Governor were to do with decision making which depended on his judgement of the global economic scenario and the need to keep all aspects in balance. "Very often one cannot even know one is right or wrong while taking a crucial decision and only the emerging results of this decision would show the impact of my decision," he said to the management students.

Regarding the autonomy of RBI, he said Reserve Bank was established by an act of parliament and was answerable to the parliament. This poses many limitations on autonomy, especially as the perspectives between technocrats who run the bank and politicians who run the government could be at variance. "The entire time frame of a politician is governed by the proximity of the next election, while the time frame of a technocrat may be dictated by economic realities," he said, "Hence I had to negotiate my independence with the political masters every day. However I wish to assure you that Reserve has an excellent track record of 50 years and it is a globally respected institution."

Later he distributed prizes and scholarships to the students of the institute.

Faculty member Rashmi H. welcomed the gathering and Dr. Narayan Kayarkatte, Director proposed the vote of the thanks.

Kudpi Jagadish Shenoy, President of Women's National Education Society, Mangalore and Manel Annappa Nayak, Secretary officiated on stage during the formal function.

MSNM Besant Institute of PG Management Studies was established in 1999 by Women's National Education Society, Mangalore and it offers an MBA programme affiliated to Mangalore University. It approved by AICTE and is accredited by NAAC.

Write Comment
|

E-Mail
|
Facebook
|

Twitter
|

Print