Mangaluru:Kerala CM, Pinarayi Vijayan dares RSS to stop him enter any state in the country
Mangalore Today News Network
Mangaluru, Feb 25: In a strong reply to the Sangh Parivar forces which had threatened to stop him from attending the Souhardha rally in Mangaluru, Kerala Chief Minister, Pinarayi Vijayan on Saturday, February 25 said he was not air-dropped on a fine day to the post of Chief minister.

Pinarayi reminded the RSS, which had threatened to stop his visit to Mangaluru should have known his past. He reminded them that he had walked amid dagger wielding RSS men. They could not touch him then. Recollecting the incident in which he was stopped from attending an event in Bhopal recently, Pinarayi said he chose to stay away from that since the government and the police there had asked him to do so. I would have attended the event if I was not a Chief Minister. "I chose to abide by the request of the government there as the chief minister of another state. Nobody will be able to stop Pinarayi Vijayan when he is not a chief minister," he told a cheering crowd.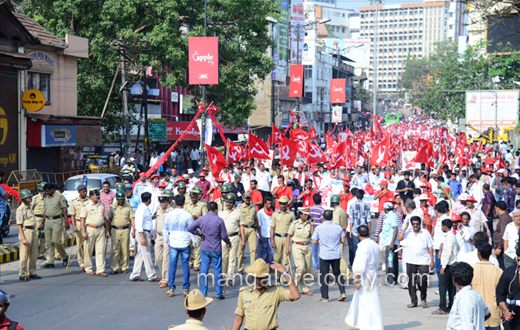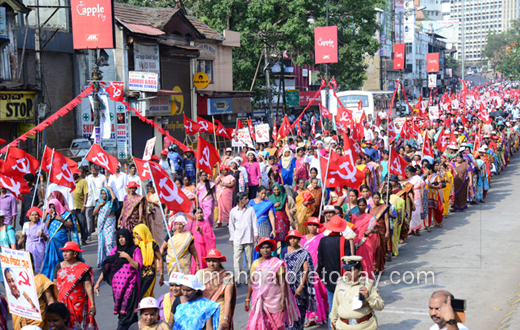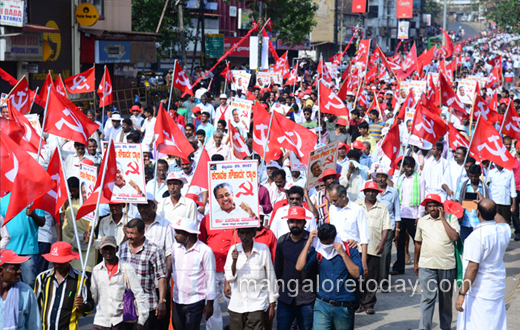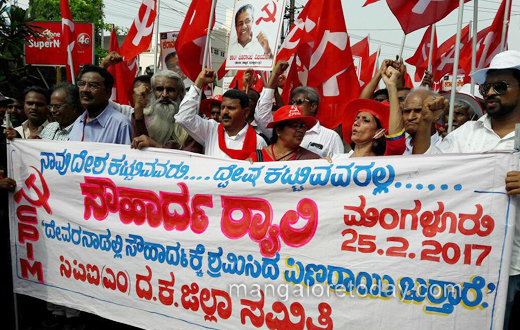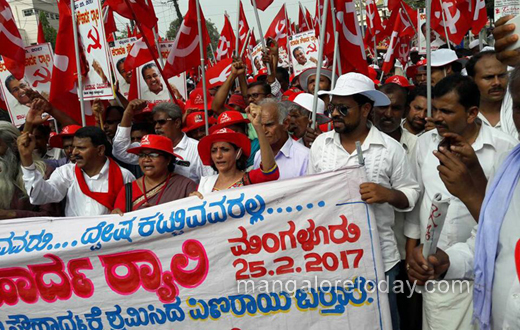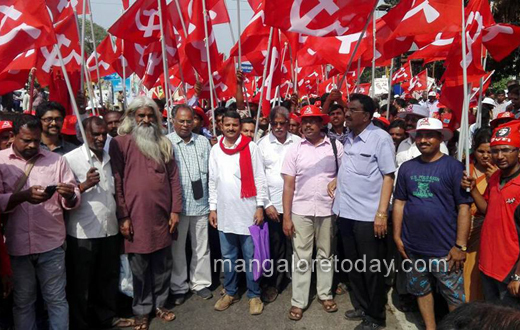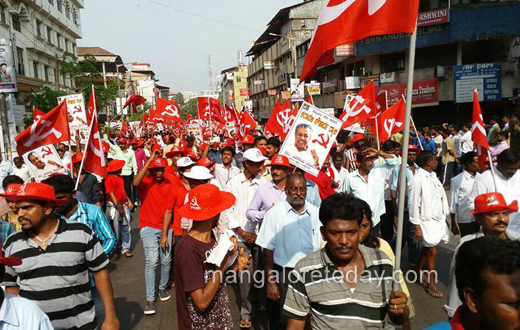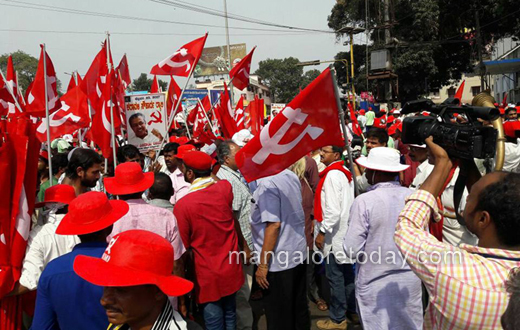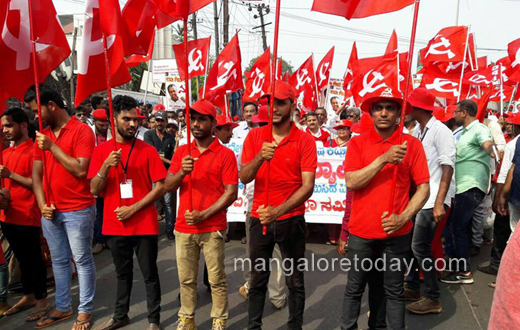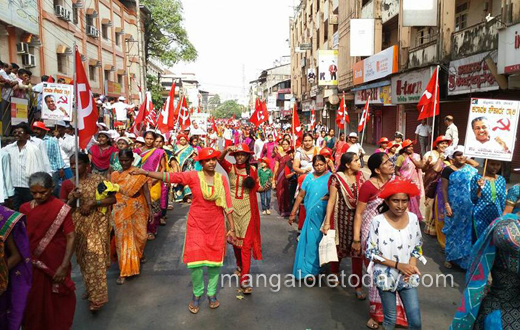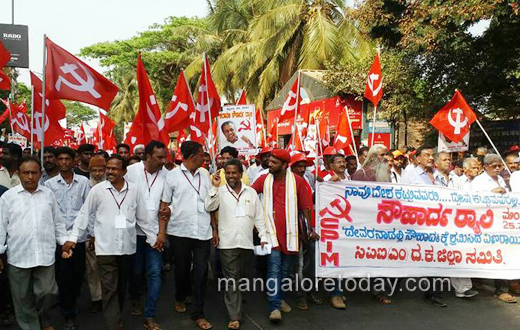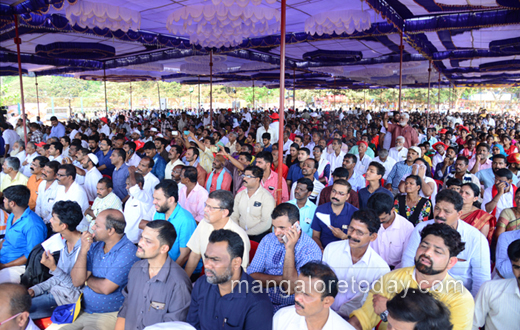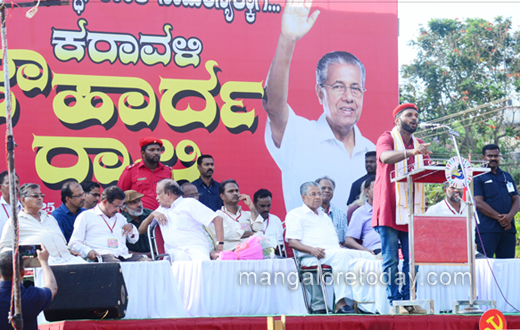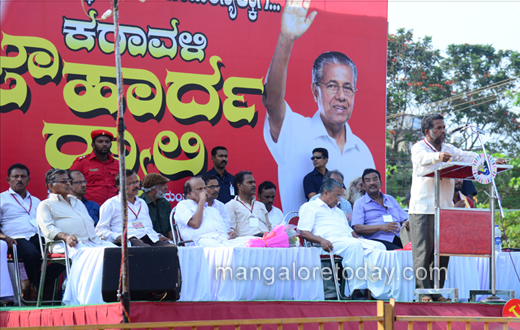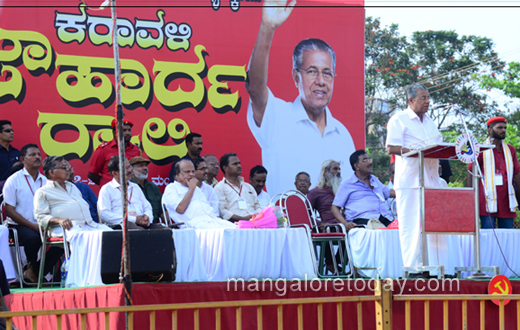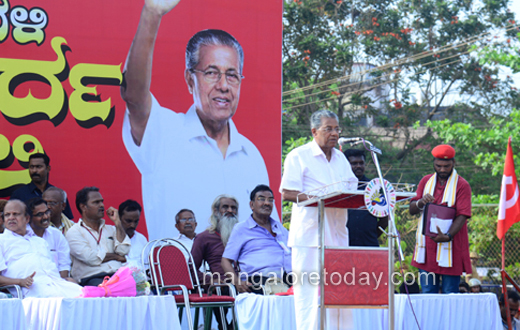 He thanked the Karnataka government and media for facilitating his visit to the state.

Citing incidents from history, Pinarayi said the RSS has been following the fascist policies of Hitler and Mussolini. Pinarayi said the RSS had played no role in the freedom struggle. "The RSS had always believed in dividing people on communal grounds. Just like Hitler eliminated Jews and communists, the RSS has been targeting the minorities and communists in India," Pinarayi told the 'Souhardha Rally'.

Pinarai questioned the RSS (Sangh Parivar) about their various vengeance killing in Dakshina Kannada and Udupi districts He was referring to the recent killing of Koragappa Poojary, Vinayak Baliga and others. He questioned the Sangh Parivar policy of eliminating anyone who question their undemocratic activities.

The police imposed section 144 in Mangalore Commissionerate limits from 6 pm of February 24 to 6 am of February 26 to restrict bandh, hartal and any other processions. Hundreds of activists of BJP and right wing outfits held a protest rally in Mangaluru on Friday against the scheduled visit of Kerala CM. The BJP had alleged that Vijayan was the "mastermind" behind the crimes against its workers in Kerala, especially in Kannur district in Kerala state

Pinarayi is not a stranger to Sangh Parivar's ire. In December last year while on a visit to Bhopal, he had to return from a meeting of Kerala-based organizations there after angry RSS and Bajrang Dal activists blockaded his path.

See the Video:

Write Comment
|

E-Mail
|
Facebook
|

Twitter
|

Print