Mangaluru: 'K2's Rock On' is Back after Lockdown with Season 20
Mangalore Today News Network
Mangaluru, March 8, 2021: After a long absence due to Covid lockdown, the hobby music club K2's Rock On has made a spectacular comeback with its Season 20 - Rhythm 2021 charity musical show which was held at rooftop of Pallkhi restaurant recently. The grand old man of Mangalore, the 106-year old Michael D'souza was the chief guest.

Over 30 talented young singers including 6-year old Sinchana, 8-year old Ananya Pai and 11-year old Abhinav enthralled the audience with their musical prowess. The show which began at about 4:00 p.m. went on till late into the night. Certificates from K2's Rock On were distributed to all the participants at the event.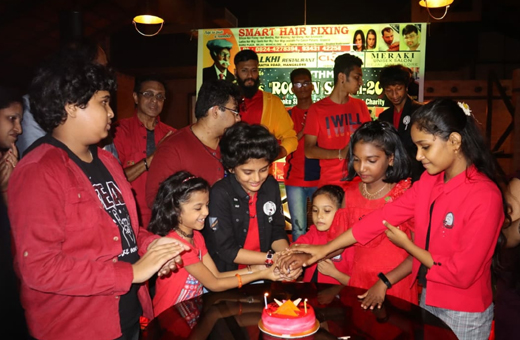 20th Season - Cake Cutting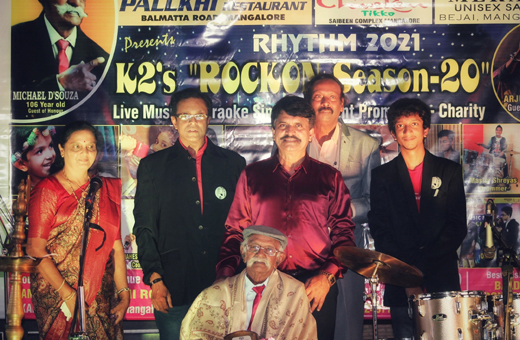 Guest of Honor Michael Dsouza, 106 years old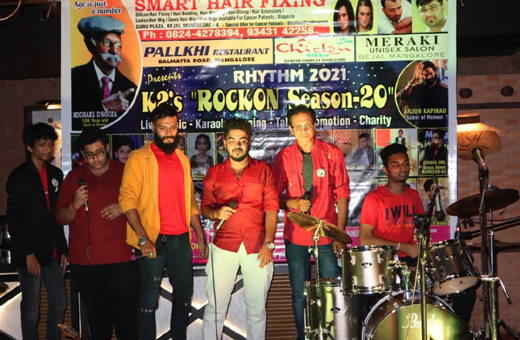 Aa Dekhe Zara - Group Song
11 Year Old Abhinav and 8 Years Old Ananya Pai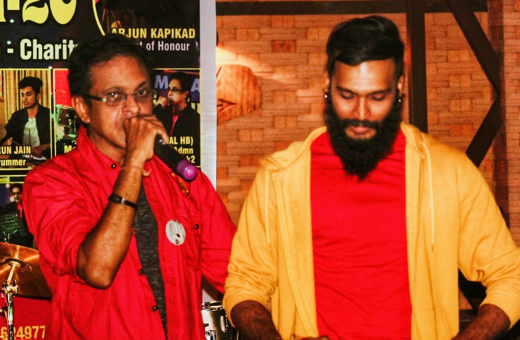 Actor Vidhaath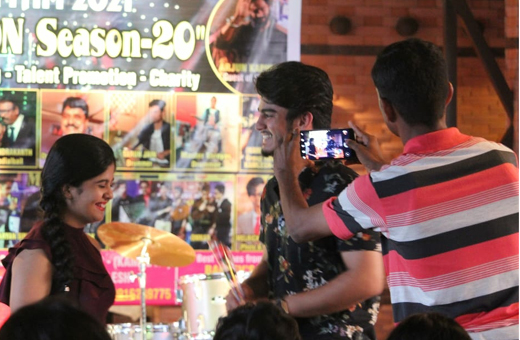 Afrid - Donut Magic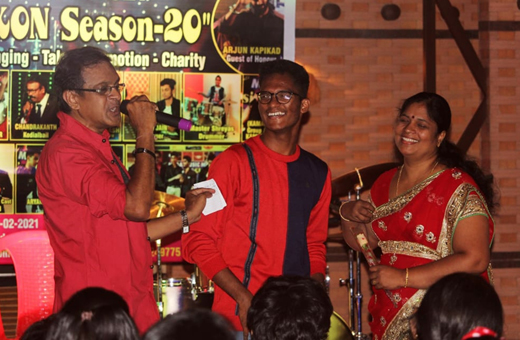 Akhil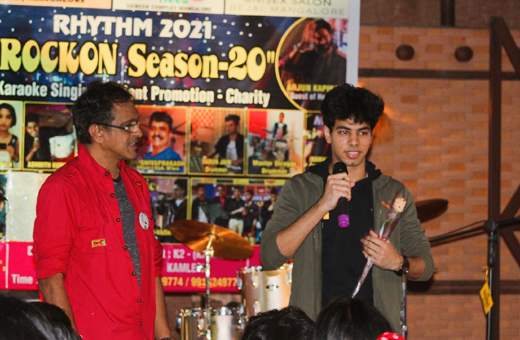 Aryan Singh - Smart Hair Fixing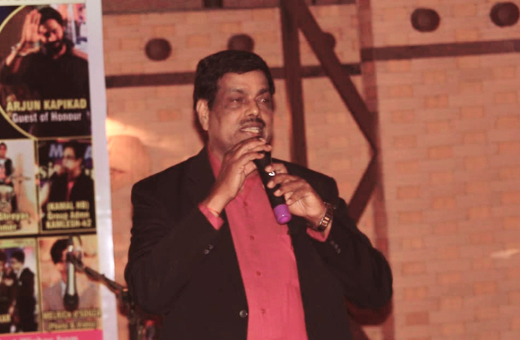 B. Ravindra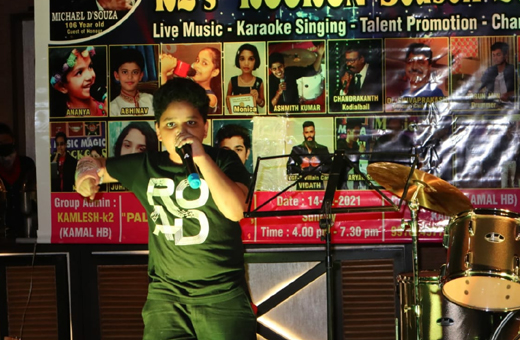 Beat Boxer Aryan from Bangalore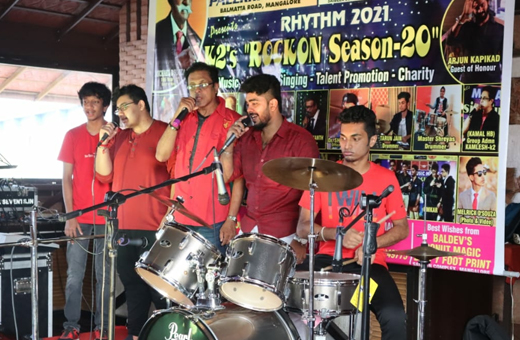 Chalte Chalte - Group Song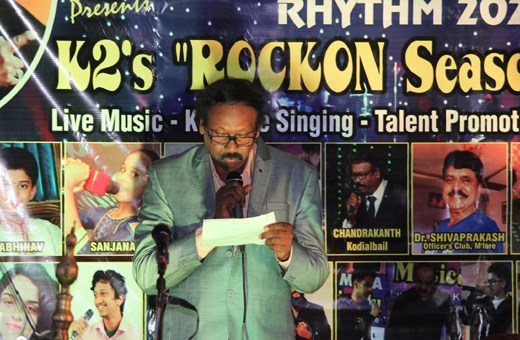 Chandrakanth Kodialbail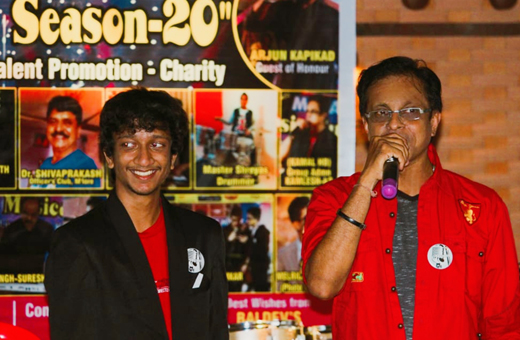 Coordinator Mahesh with Group Admin Kamlesh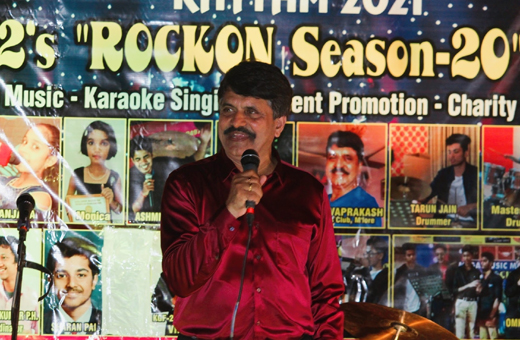 Dr. Shivaprakash
Drummer Shreyas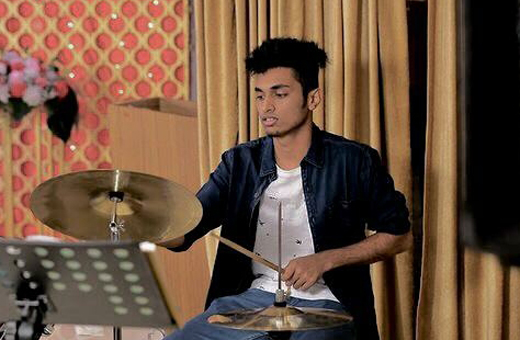 Drummer Tarun Jain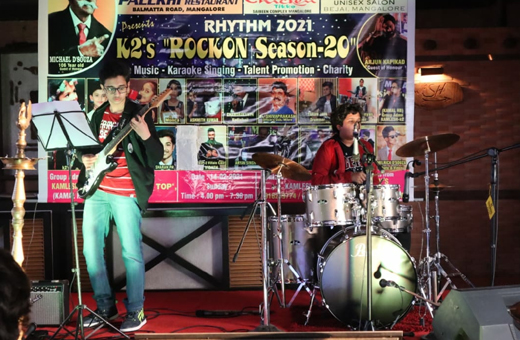 Guitarist Vaisakh and Drummer Shreyas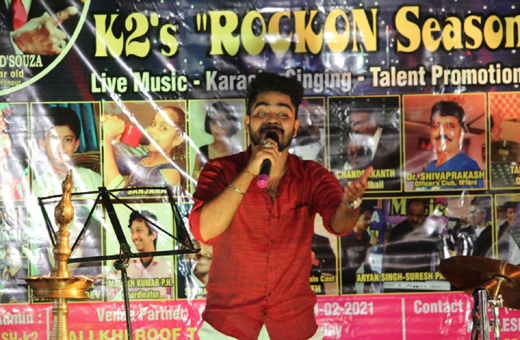 High Pitch Singer Ashmith Kumar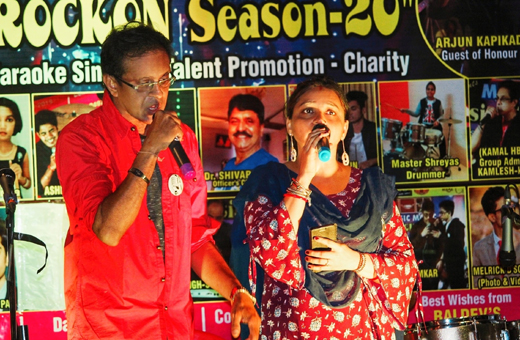 K2s - Kamlesh and Komal Baldev
KGF Villain Star Cast Vidhaath Monika

Lighting the Lamp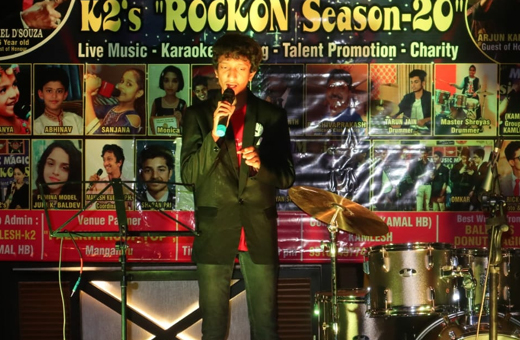 Mahesh Kumar PH
Nidhi Shetty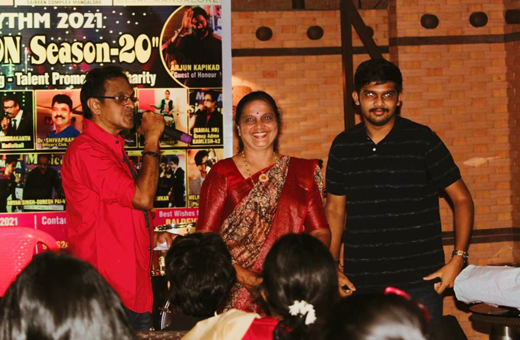 Police Sub Inspector Poornima B.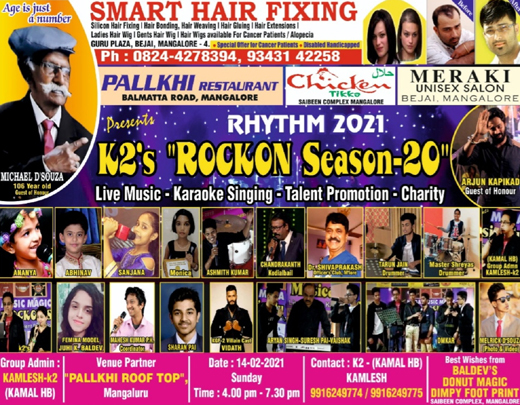 Event Poster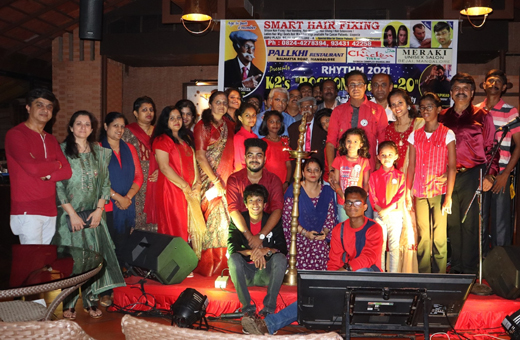 Rhythm 2021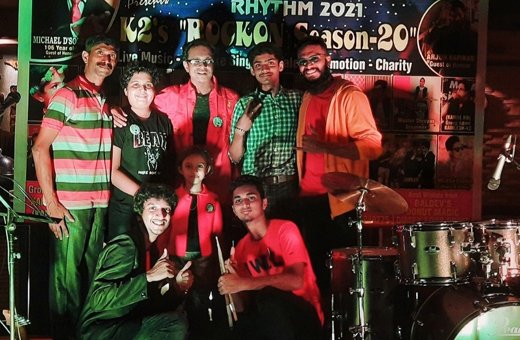 Rockon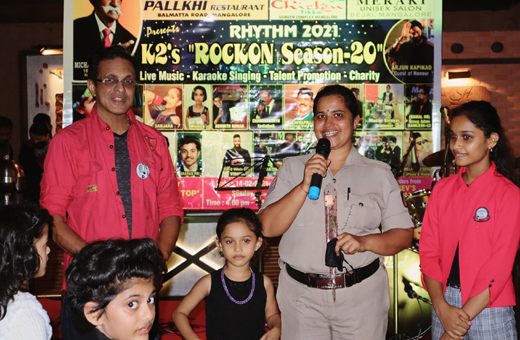 Sanjana with mother Jayanthi, Head Constable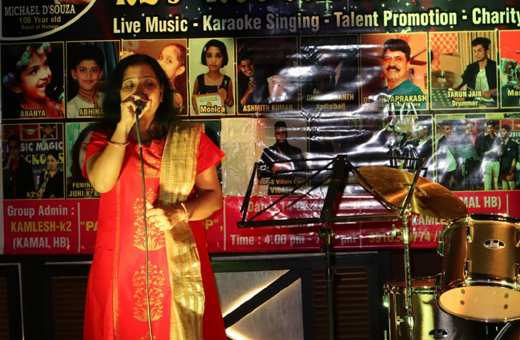 Shalini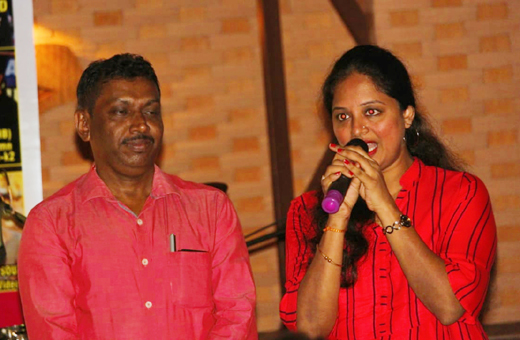 Shanthakumar and wife Latha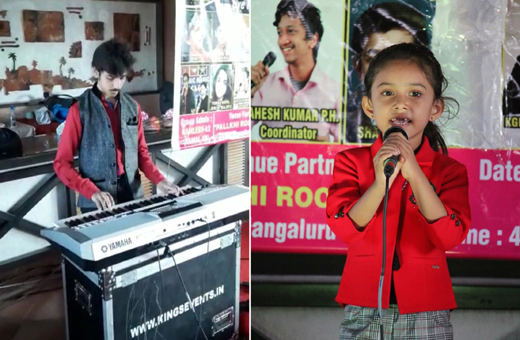 Sharan Pai on the Key Board and Youngest Member Sinchana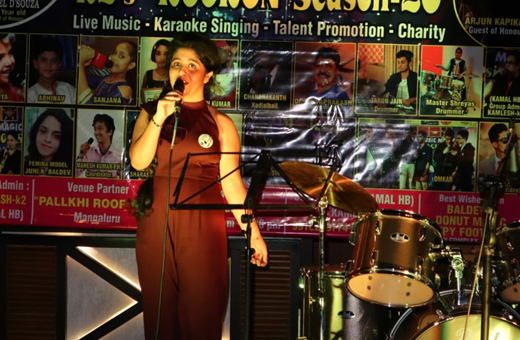 Taniha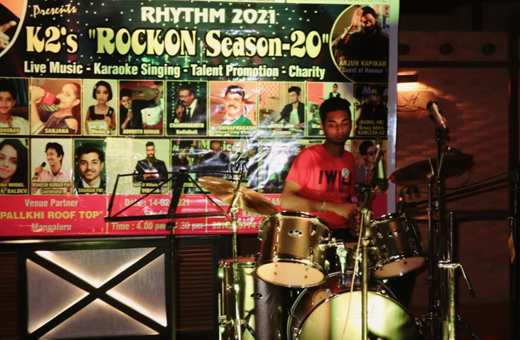 Tarun Jain, Drummer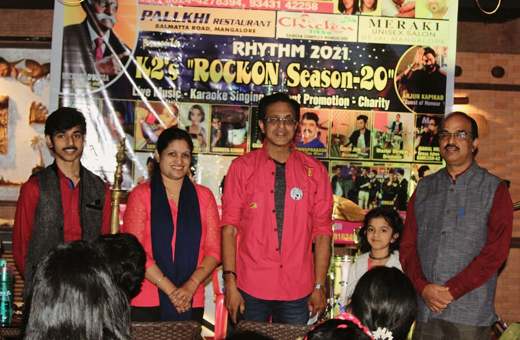 The Singing Family of Suresh Pai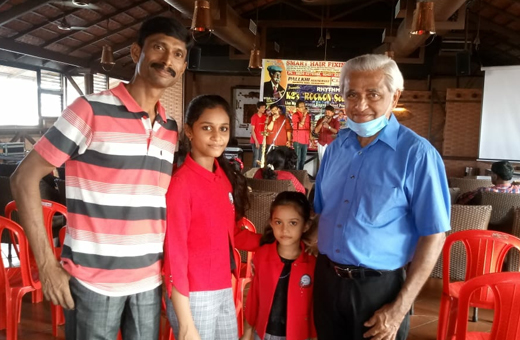 Traffic Police Sampath Kumar and 76-year old Joseph Dsouza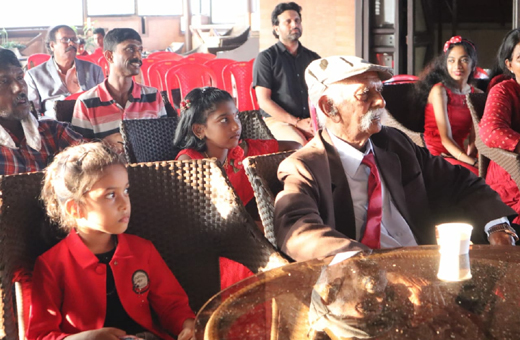 Youngest 6 Year Old Sinchana with 106 Year Old Michael D'souza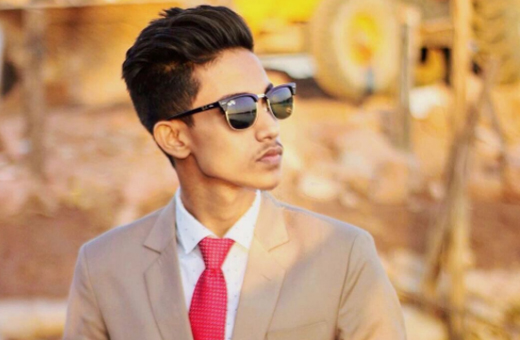 Photo and video by Melric Benroy Dsouza

Rajveer of Smart Hair Fixing, Bejai, Meraki Unisex Saloon, Chicken Tikka and Rajiv Shetty, proprietor of Pallkhi Restaurant, were the main sponsors of the show. Rajiv Shetty sponsored the venue and the dinner. Chandrakanth Kodialbail and Dr Shivaprakash and many of the members of the group contributed towards charity. Baldev's, Juhi K. Baldev, Donut Magic and Dimpy Footprint were the well-wishers of the event.

The event was conducted by the group admin Kamlesh Baldev and coordinator Mahesh Kumar P. H. "We are grateful to all the members, friends, parents, sponsors and guests as well as the providers of the wonderful sound and light system and the stage arrangements for making this event a success," said Kamlesh Baldev.

Poornima B., a woman police officer serving as PSI at Mangaluru Police Commissionerate Office, Chandrakanth Kodialbail and Dr Shivaprakash were the guests of honour. Tulu matinee idol Arjun Kapikad, who was expected to make a star appearance, had to miss the event due to unforeseen reasons.

K2's Rock On is a hobby music club was founded by Kamlesh H. Baldev and his wife Komal. The club started as an informal practice group. The key objective of the club is to give its members the chance to practice singing and promote the talents of music lovers. K2's Rock On specializes in live band as well as karaoke. Membership is totally free and the club has 76 members till date. It also conducts monthly charity concerts at public places. A celebrity is a chief guest for each event. Competitions are also held for singing for school level. The group caters to all kinds of shows with charity and paid shows too. The club regularly meets at Kamlesh Baldev's Studio at Lalbagh and at Donut Magic.


Write Comment
|

E-Mail
|
Facebook
|

Twitter
|

Print