Mangaluru International Kite Festival 2016 - Jan 16 & 17
Mangalore Today News Network
Mangaluru, Jan 13, 2016 : Time to go and look up in the sky over Panambur beach; kites galore you will see from across the globe. 'Global thinking local seeing' will be the input for the the two-day Mangaluru International Kite Festival 2016 from January 16, Saturday. Organised by Rotary International District 3180 as a brand building exercise in association with city's own intrepid group of kite flyers - Team Mangalore, the festival has seen 24 international kite flyers from 12 nations already confirm their participation.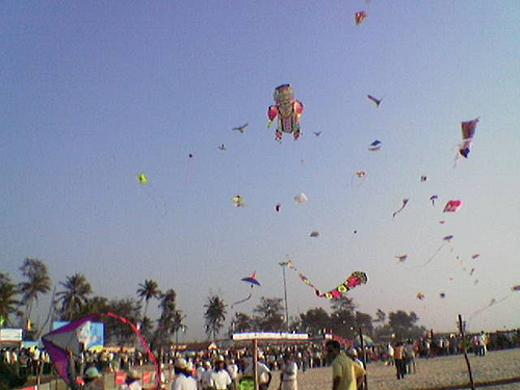 Ramakrishna Kamath, assistant governor, zone IV of RI district 3180 launched the logo of the event to formally announce the festival that is set on the Mangaluru Panambur beach after a gap of three years. With an estimated footfall of nearly two lakh during these two-days, the Panambur Beach Tourism Development Project (PBTDP) is working closely in tandem with local authorities and the organisers to pull out all stops and see that the event is a success.



Yathish Baikampady, chief executive officer of PBTDP and president of Rotary Club Mangalore said the city that is on the verge of launching out as a smart city needs events such as international kite festivals to perk up its image globally. "We are looking at promoting events that sends out a positive message about happenings in the city in a clear attempt at brand building," he said, adding that an estimated 2-lakh people are expected to visit the venue. .

Sarvesh Rao, chief convener of Team Mangalore said kite fliers from Australia, The Netherlands, UK, Italy, Turkey, France, Nigeria, Cambodia, Singapore, Kuwait, Germany and Belgium have confirmed their presence at the event. Fliers from Australia, Turkey, Nigeria, Cambodia, Singapore and Belgium are coming here for the first time, while those from The Netherlands, UK, Italy and Kuwait have already displayed their collection of kites and kite flying skills earlier.



Assuring that those interested in kites can see the best of best collection that these fliers will bring, Sarvesh said one can expect Karl Longbottom from UK to come up with the novel and interesting wares. The Cambodians - Sima Sarak and Yarin Cheang will display traditional Cambodian kites and Edoardo Borghetti from Italy could unleash his turbine kite for the viewers. Team Mangalore too will have their set of award winning and internationally recognized kites, he said.



Efforts are underway to find sponsors to arrange for proper lighting systems that will introduce the concept of night flying of kites to the aficionados, he said. "We have tentatively marked January 16 for the night flying of kites," Sarvesh said. Plans are also afoot to hold a kite workshop for students on January 15. A photographic contest with attractive prizes will be held to bring out the creative side of the event among amateur and professional photographers.

Write Comment
|

E-Mail
|
Facebook
|

Twitter
|

Print