Mangaluru : Collective action - Kidney Patients Assn, formed
Mangalore Today News Network
Mangaluru, June 15, 2015: The Kidney Patients' Association, Mangaluru, was created June 14, 2015. It urged the government to bring chronic kidney diseases within the ambit of government health schemes as thousands of patients are unable to bear the cost of dialysis, transplantation and medicines. In his maiden address, Umar U.H., one of the members of Mangalore Nephro-Urology Charitable Trust that is promoting the association, said unlike other diseases, kidney disease would not be known till both the kidneys were damaged.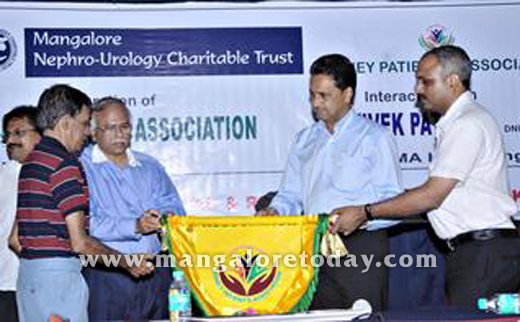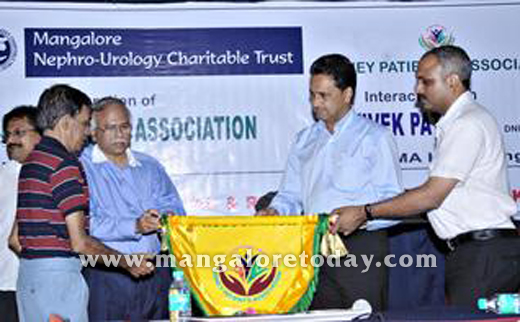 While many other diseases were covered under government health schemes, chronic kidney diseases were not part of them. Those undergoing dialyses as well as transplantation would have to spend lakhs of rupees every month for medicines and treatment, he said.

DK DC Adoor.B. Ibrahim, who inaugurated the association, said chronic kidney diseases were not included in health schemes because of the alleged involvement of kidney rackets. It was a fact that patients were forced to undergo physical and financial ordeal, he said, and added he will send a proposal to the government to bring them under the Vajpayee Arogyashree scheme.

Wrong food habits are the main reason for kidney diseases, he urged the people to develop healthy food habits. One has to undergo medical check-up at regular intervals too. It was unfortunate that even the educated and financially sound people would not do so and they have the habit of approaching hospitals only when they are down with diseases.

Dr. Mohammed Saleem, chairman of the Trust, said that awareness is vital. Besides creating a corpus for the financial needs of patients, the association would also work as a collective to demand facilities for them, Dr. Saleem said. Every dialysis centre would have information centres of the association where new patients would be informed about the procedure of treatment and available alternatives. It would primarily aim at disseminating information, he said. Vivek Pathak, nephrologist from Kovai Medical Center and Hospitals, Coimbatore, who has specialised in steroids-free transplantation, was present.

The Kidney Patients Association, promoted by Mangalore Nephto-Urology Charitable Trust, aims at collectively helping kidney patients and also fight for government support for patients with chronic kidney diseases.

It is the first of its kind of such associations of kidney patients, at least in Karnataka. While it will financially help the needy to undergo dialysis and kidney transplantation, it will also work for getting medicines at subsidised rates for patients.

The membership fee is Rs. 10 a year and one can become sponsor-member by contributing Rs. 10,000 or more for life, thereby helping the association to raise the corpus for various activities. The association can be contacted at C-24, 2nd Floor, Al Rahab Plaza, Nellikai Road, near State bank , Web;www.mnuct.com;info@mnuct.com; 0824-4261320/ 8147476383.

Write Comment
|

E-Mail
|
Facebook
|

Twitter
|

Print