Mangaluru: Coast Guards seize two Srilankan Fishing boats
mangaloretoday.com
Mangaluru, Oct 25: Indian Coast Guard Ship Samudra Prahari apprehended two Sri Lankan trawlers namely Holy Cross III and VI along with 29 Srilankan nationals at 04:30 PM on 24 Oct 15, in Lakshadweep waters for poaching of endangered marine species, sea cucumber. In a swift air-sea coordinated search these fishing boats were located 18 NM (Approximately 35 Kms) West of Chereapani reef, Lakshadweep islands. Thereafter, both the boats were apprehended by ICGS Samudra Prahari 40 NM (approximately 72 KMS from Chereapani reef after a hot pursuit.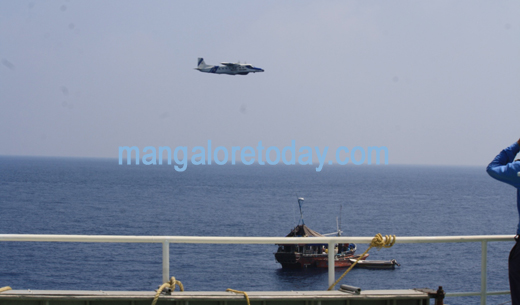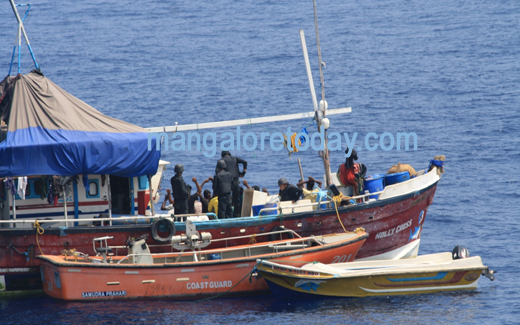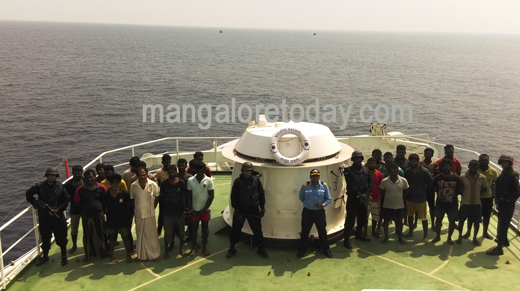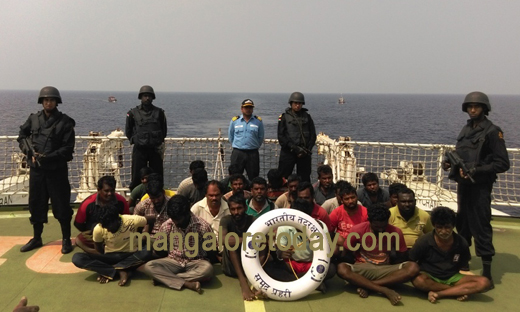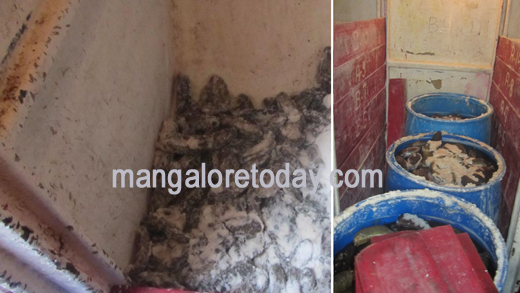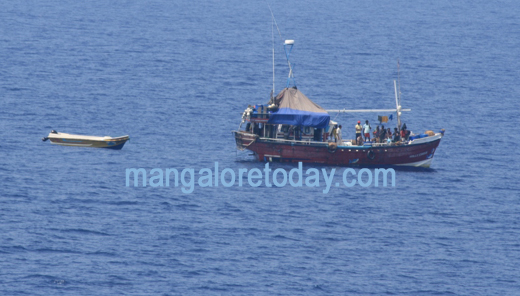 On 23 Oct 15 at about 8 PM,, a message was received from Police Control Room, Kavaratti through Coast Guard District Headquarters located at Kavarati regarding sighting of two unknown fishing boats by local fishermen off Chereapani reef, Lakshadweep islands. Immediately Coast Guard vessel on routine patrol in L & M island was diverted for search and locate unknown fishing boats and simultaneously Coast Guard aircraft was launched from Kochi in the morning hrs on 24 Oct 15 for air- sea coordinated search.

After hot pursuit and firing of warning shots both Srilankan fishing boats Holy Cross-III and VI were prevented from fleeing and apprehended off Chereapani reef. The boats were in possession of total approx 4000 and 5000 kgs of Sea Cucumber each, an endangered species under Schedule -I of Wildlife Act 1972 and declared highly protected marine species. The 29 Srilankan poachers engaged in recovery of sea cucumber were taken into custody.

This is the first such poaching incident in the year 2015. The ICG efforts to educate the fisherman as eyes & ears in Community Interaction Programme and intelligence input from Police agencies for coastal security construct has paid rich dividend, and resulted in apprehension of these boats. This is a clear indicative of joint efforts by all stakeholders associated in coastal security mechanism to prevent any illegal activity in our maritime zones.

Both the Srilankan fishing boats are being escorted to New Mangalore, being the nearest designated port, for handing over to local police for further legal actions.

Write Comment
|

E-Mail
|
Facebook
|

Twitter
|

Print