Mangaluru Airport Harassment! Victim claims no action taken against culprits
Mangalore Today News Network-1
Mangaluru: August 3, 2015: Investigation into the alleged harassment and abuse of an IT professional by taxi operators at Mangaluru International Airport (MIA) on June 12, has not gathered pace.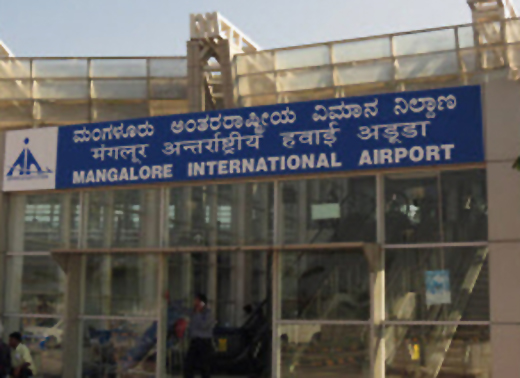 Going by the victim's version, she allegedly identified one of the accused who harassed her. However, police have not yet taken action against him.

She went to the airport with police officials on July 13 for the mahazar.

ACP Madan Goankar is investigating the case after she wrote to police authorities that it be handled by an ACP-rank official.

Sunitha (name changed) told TOI on Sunday: "I had gone to MIA along with the ACP and a police officer from Bajpe police station for mahazar on July 13. I was explaining to officials how I arrived and just then, I saw one of the taxi drivers near the arrival gate, who had harassed and abused me. When I pointed him out to police officials, he ran away. My brother followed him and the taxi driver sat in a car in the parking lot. Since my brother could do nothing about it, he came back and police said they would arrest him. Till date, I have not heard from the police about this. My brother also gave the registration number of the taxi in which he sat down."

Goankar said: "We did not see anybody running away from the premises. We will try to identify the person. The woman said one person ran away as soon they arrived. CCTV footage shows one person running away. We will inquire with taxi drivers and ascertain his identity."

'Case is complicated'

Police say it is complicated as there is more to the incident than meets the eye.

"There is no evidence available to prove she was sexually assaulted, as per her complaint. Moreover, the Ola taxi driver is refusing to cooperate with the authorities. In this situation, evidence is crucial to proceed against anyone," said an official, on condition of anonymity. On June 12, Sunitha was caught in a fight between local taxi operators and her Ola cab driver, at MIA.

According to the her complaint, the taxi drivers abused and threatened her, after chasing the Ola cab driver away from the airport.

Ola was booked by her family to pick her up from the airport.

She had to walk out and catch an auto rickshaw to her home in Padil. She was on her way from Bengaluru to see her ailing father-in-law, but by the time she reached, he had passed away. The major reason for the spat is the hostility between local taxi operators and the taxi aggregator, which provides cheap service. They have been forcing Ola cabs not to enter the airport premises ever since services were launched in the city three months ago.

As of now, though Ola cabs drop passengers to MIA, picking up passengers is still a risky venture for them.

Write Comment
|

E-Mail
|
Facebook
|

Twitter
|

Print