Mangalorean Beauty debuts on big screen: Disha Dinakar
Mangalore Today Network-1
Mangaluru: July 10, 2015: Model and former Miss Mangalore, Disha Dinakar, has found an opportunity to pursue her passion — acting — through Mollywood with the upcoming psychological thriller, One Day, directed by Sunil Panicker.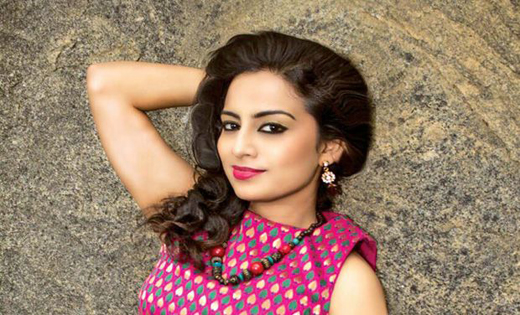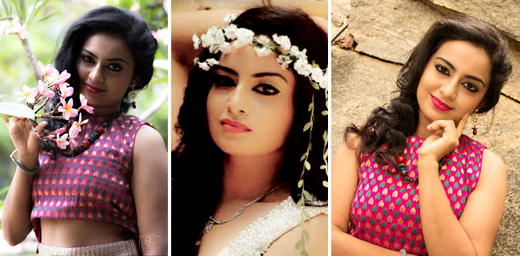 The debutante, who is a final year MBBS student at the AJ institute of Medical Sciences, Mangalore, says she has always wanted to become both a doctor and an actress simultaneously and is now thrilled with the opportunity to make it a reality.

"I was born and brought up in Muscat, even though I'm a native of Mangalore and came back here for my studies. Becoming a Doctor is a career choice for me, whereas acting is more like a hobby and a passion. I started modelling in 2012 and have been a part of advertisement shoots in Mangalore, Bengaluru and Muscat for a long time. I got the offer for this film after the film crew saw these modelling works of mine. I play the leading lady in the film and I'm paired opposite Fawaz Zayani. It's a male-oriented film and my character has very little screen time, but plays a crucial role in the plot. Mammootty's nephew Maqbool Salman plays another lead role in the movie," says Disha.

Apart from her acting and medical skills, Disha is also a dance enthusiast. "I'm not a trained dancer, but I have always had an interest in cinematic dance. My father is an ardent promoter of the Karnataka folk dance, Yakshagana, and has organised Yakshagana performances, both in Mangalore and in Muscat. He has always encouraged cultural activities and my mother has also extended her full support. I have even performed for the Dubai shopping festival! So with dance, modelling and advertisement shoots, coming into acting was a natural progression for me," she adds.

Referring to her future plans, she says, "As long as I can balance my medical career and films, I will keep acting. However, there will be no compromise on my studies. This is why, even though I have been getting some offers from Telugu and Kannada industries, I haven't signed anything yet. But I'm now considering good Kannada projects as I am comfortable with the language. Since I can understand Malayalam now, I'm also hoping that with three or four Malayalam films, I'll become fluent with the language as well. As of now, however, I haven't committed to any other film."

Write Comment
|

E-Mail
|
Facebook
|

Twitter
|

Print