Mangalore: Look beyond becoming a metropolis, Scottish scholar tells city planners
Mangalore Today News Network
By: Mahesh Nayak
Mangalore, March 24, 2016: "If you want to be a smart city, you may need to imagine a different trajectory from a metropolis," said Ian Cook, a Scottish social anthropology scholar while addressing a group of citizens in the city last evening.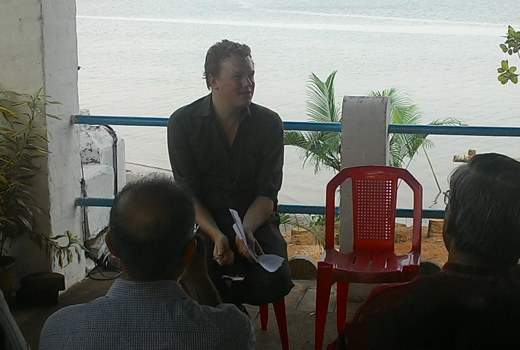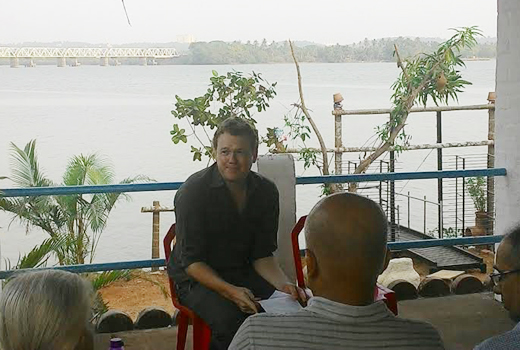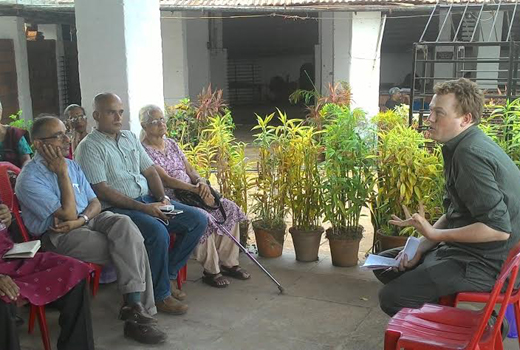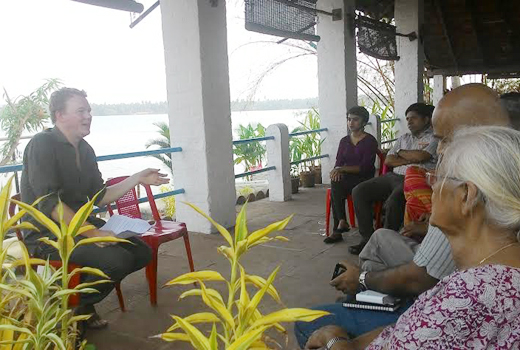 "Words and phrases like 'Development', 'Shining India' and 'Smart City' create vivid imagery in the mind and raise unrealistic expectations of a smooth flowing order and friction free, hassle free living. But we must remember that Mangalore is a small city which may not be able to take the big leap as the rules for becoming a big city are set elsewhere," he added.

The young Scotsman was addressing an interactive programme organized by Citizens Forum for Mangalore Development (CMFD) at Lobo Riverview situated near Morgan's Gate in the city.
He has the experience of having earlier spent about 18 months in the city for undertaking research on urbanization for his doctoral thesis. During his stay which spanned two stints of nine months each, he had learnt to speak fluent Kannada and the local languages in order to interact directly with the common people. He is presently settled in Hungary and was on a nostalgic visit to Mangalore.

Dwelling on the theme further, Dr Cook explained that cities are not static, but dynamic entities. "When we think of a city, the image of a concrete jungle with large malls and huge buildings comes to mind," he said, "Yet space may not be the best way to understand a city. A city is also about rhythm, more like a piece of music. It is the way the people engage in their busy daily schedules. So for a lot of city people, managing life is all about synchronizing their individual rhythm with other people's rhythm."

According to Dr Cook, the dominant image of a city is that of a metropolis - it should be big, it should be modern and it should be westernized. This image is hardwired in our brain. We never think in terms of living below the tree line. "Why don't we dream of a future which doesn't see the city having slums, pollution and traffic jams?" he asked. "Why don't we imagine on a different trajectory from a metropolis?".

Analyzing the 'small city' idea, he said such cities suffer from 'niche' mentality, a feeling of 'lacking' something which is found only in the big cities and there will also be a greater sense of 'intimacy'.

He explained that 'niche' mentality rides on stereotyping, and Mangalore is already slotted as a 'coastal city', 'industrial city' and lately as an 'educational city'. 'Intimacy' means familiarity with each other. Due to this reason, people who are used to the anonymity of metro cities do not like to shift to small cities like Mangalore, as they feel uncomfortable with unwelcome attention being given to them by others.

Dr Cook warned that the criteria by which a city can develop into a metro is fixed elsewhere, be it London or New York. Hence waiting for development would be a doomed project for Mangalore as the very idea of this dream is based on speculation and expectations.

"At the risk of being branded as 'anti development' and 'anti aspiration', I would say waiting for development is a false game and you should beware of it. If you have to grow, look beyond the metropolis model," he suggested.

Dr. Ramachandra Bhat introduced the speaker. CMFD coordinator Vidya Dinker welcomed the gathering also concluded the programme.


Write Comment
|

E-Mail
|
Facebook
|

Twitter
|

Print