Managing outbreak of coconut black headed leaf eating caterpillar
Mangalore Today News Network
Mangaluru, Jan 31, 2017: A meeting with scientists of CPCRI, Department of Horticulture ( Karnataka State),officials of state agriculture department (Both Kerala and Karnataka) Officials of Krishi Vigyan Kendra of Kasaragod and Dakshina Kannada held today at CPCRI Kasaragod to prepare the action plan for management of coconut black headed leaf eating caterpillar outbreak at parts of Dakshina Kannada and Kasaragod district.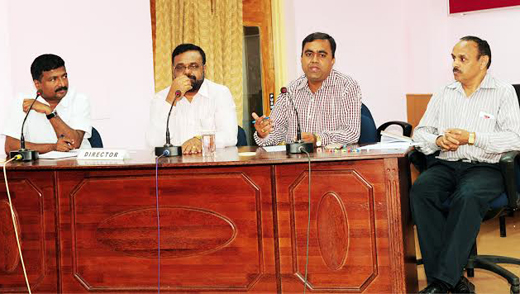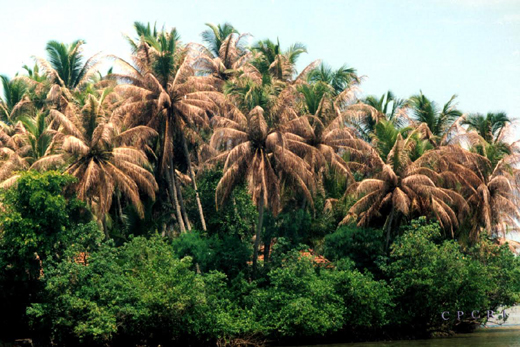 Sporadic outbreak of black headed caterpillar, Opisina arenosella Walker on coconut in Thokkattu- Ullal area in Mangalore has been noticed for the last few months. The infested coconut palms care seen on the both the side of National Highway from Ullal to Thokkottu. The Preliminary survey conducted by CPCRI has revealed that more than 2000 coconut palms near are infested. The larvae extensively feed on the chlorophyll of the leaves and leaving behind the galleries with fecal matter. Complete drying of leaves are observed. As the pest population shoots up during summer and dry weather, there is a chance of further spread of this pest if proper management strategies are not implemented at this stage. Coordination local KVKs, Department Horticulture and CPCRI is very much essential to curtail damage due to this pest.

In this regard, Dr Chowdappa, Director CPCRI called a meeting of Deputy Director Horticulture, Dakshina Kannada, Programme Coordinator KVK Mangalore, Department of Agril, Kasaragod, Kerala and KVK Kasaragod at CPCRI today by 11.30 a.m. Dr. Chandrika Mohan Principal Scientist CPCRI explained about the biological control developed for management this pest. She stressed that biological control is highly successful in control of this pest and same has been demonstrated in earlier years. Dr. Prathibha P.S. told that CPCRI has initiated release of parasiotiods for in the affected area, however frequent release and constant monitoring in coordination with KVK and Horticulture department is essential to prevent the further spread. An action plan for managing this pest was prepared. The deputy Director Horticulture Mr. Yogeesh and Dr. Shivakumar, PC KVK will join with CPCRI in managing this pest. As a part of awareness campaign, a field day will be organized jointly by CPCRI, Kasaragod, KVK Mangalore and Dept. of Horticulture and release of parasitoids will be demonstrated on 1st February- 2017 in affected coconut gardens near Thokkottu.


Write Comment
|

E-Mail
|
Facebook
|

Twitter
|

Print