Mangaluru, Sep 16,2017 : Barke police have arrested a person named Diwaker on the charges of supplying ganja to his son who is lodged in the prison in connection with a criminal case.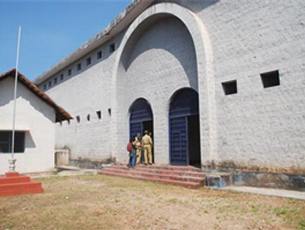 The man was reportedly seen hurling a packet of ganja and paracetemol tablets over the prison compound wall from the DIET compound.
Diwaker's son Rakshith is presently in judicial custody.

The accused was arrested following a tip off and the packet of ganja and paracetamol tablets and a cell phone have been seized.