Malaria - high risk in 7 wards of M'lore city - National programme experts
Mangalore Today News Network
Mangalore, Aug 20, 2014: The expert committee on National Vector Borne Diseases Control Programme (NVBDCP) has identified 7 wards of Mangalore City Corporation (MCC) as very high risk areas for malaria. The areas are categorised based on annual parasite index (API) per 1,000 persons. If the API is above five, then it is classified as very high risk area.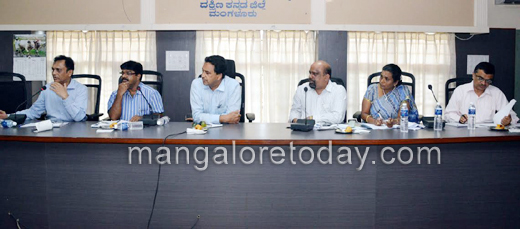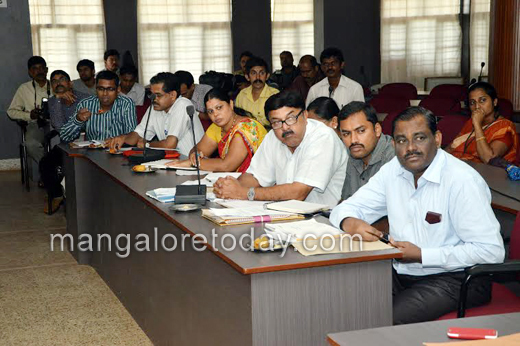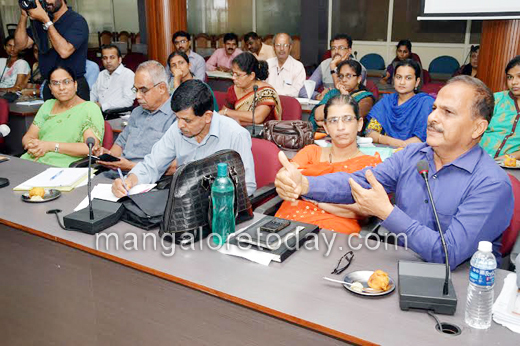 The seven wards named as very high are Derebail West, Derebail South-West, Kadri North, Central Market, Kankanady, Attavara and Jeppu. The committee also declared six wards as high risk areas. They are Derebail North, Court, Kadri Padavu, Bendoor, Kankanady, Valencia and Bolara.

Expressing concern over increase in malaria cases in Mangalore and Udupi, NVBDCP in-charge Additional Director Dr Prakash said that there is a need for fortnightly surveillance of malaria in very high risk and high risk areas. Specific action plan is needed for each ward to check sources of vector-borne diseases.

As on July, 2014, a total of 4,271 malaria and 95 dengue cases have been reported in Dakshina Kannada district, while in Udupi district, 947 malaria and 36 dengue cases have been reported. "We have to aim at reducing malaria morbidity and prevent deaths due to malaria in DK and Udupi. The authorities should list out all the ongoing construction sites and ensure that no mosquitoes breed on the stagnated water at building sites." Dr Prakash said there is a need to register labour population at construction site to track the labourers and to check transmission of the diseases.

The officials should ensure that nets are supplied to all the labourers at the construction sites. There is a need to train the sprayers to spray properly to destroy sources of mosquito breeding centres. Many a time, the sprayers engage in spraying only one floor of the construction site and allowing the mosquitoes to breed at the main places. He said that a circular should be sent to all the hospitals, clinics and hostels to use window mesh and mosquito nets compulsorily. The Wenlock Hospital can send a proposal for window mesh.

Scientist and Officer in charge of ICMR in Karnataka Dr S K Ghosh said the health department is gearing up to train lab technicians in DK district to bring down the number of vector-borne diseases. The district contributes about 70 per cent of malaria cases reported in the state. Owing to increase in malaria cases in Dakshina Kannada and Udupi, the entire state is going back from the elimination stage of malaria. 4,271 malaria and 95 dengue cases have been reported in DK as on July 2014, which accounts for 70 per cent cases reported in State.

SMS to track malaria cases : DK Deputy Commissioner A B Ibrahim launched SMS based health application to track malaria cases in Dakshina Kannada district. The software developed by cratus.in as a part of National Vector Borne Diseases Control Porgrmamme (NVBDCP) in the district. According to Reema of cratus.in, the software is based on simple SMS from any mobile phone. Hospitals, laboratories and private clinics in the district registered under Karnataka Private Medical Practitioners Act (KPMP) can now send SMS to 8861866993, operated by the department on people found positive of malaria. The system will be in place from August 20.


The health worker will have to visit the patient within 24 hours of receiving the message and have to update the details. The health worker will have to visit the patient again on the seventh day and collect blood smears and report the same. The health worker will also have to check the malaria cases in the neighourhood of the patient. District Malaria Officer Dr Arun Kumar said that there will be a monitor system to keep a track of the patients. If this entire chain works, the number of cases will come down by atleast 40 per cent. At the same time, it will also help the officials to follow up the medication. Many a time, the persons infected with malaria do not complete the course medication properly and end up spreading diseases to others. The malaria control committee headed by Zilla Panchayat Chief Executive Officer Tulasi Maddineni had come up with the system to curb unreported cases, said Dr Arun.

DC's call to action : When MCC-in-charge Commissioner Gokuldas Nayak disclosed that 27 medical establishments are not reporting cases of malaria, dengue etc, DC directed the MCC to take stern action including suspension of licence of such hospitals/clinics. "Shut down those hospitals and labs that do not submit report on VBDs. Initially, close down 2-3 such establishments and action will help in making others to follow directions," Ibrahim told MCC officials and added that the high rate of malaria has brought bad name to the region. Udupi DHO Dr Ramachandra Bairy, Wenlock DMO Dr Rajeshwari Devi were present.




Write Comment
|

E-Mail
|
Facebook
|

Twitter
|

Print