MRPL to come out with BS6 diesel by March 2019: Dharmendra Pradhan
Mangalore Today News Network
Mangaluru, March 25, 2018 (PTI): Petroleum Minister Dharmendra Pradhan has said that Mangalore Refinery and Petrochemicals Ltd will come out with BS6 standard diesel by March 2019 and BS6 petrol by December that year. (BS is Bharat Stage emission standard).

Addressing presspersons in Mangaluru on Sunday, Pradhan said that the Petroleum Ministry is committed to provide BS6 standard of petroleum products by April 1, 2020. However, MRPL will be coming out with BS6 standard diesel by March 2019, one year ahead of its scheduled date of implementation. MRPL will be producing BS6 standard petrol by December 2019, he said.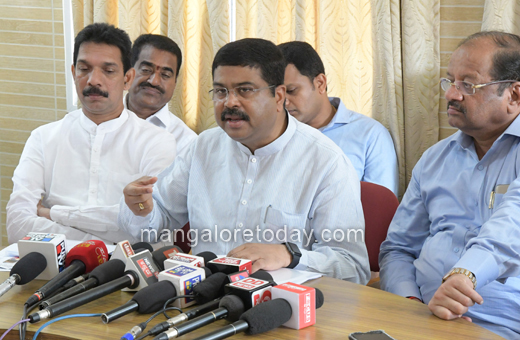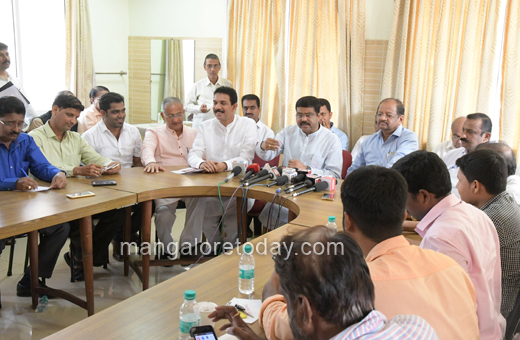 On MRPL's expansion plans, he said the refinery's capacity will be increased from the existing 15 MTPA (million tonnes per annum) to 25 MTPA. Stating that the merger process of MRPL and OMPL (ONGC Mangalore Petrochemicals Ltd) is in the final stage, he said MRPL will go for a mega expansion plan after that.

Works related to land acquisition, technology selection, financial assessment are being carried out on war-footing. MRPL will start the expansion plan during the calendar year itself, he said, adding that the investment scope of this expansion will be around Rs.70,000 crore.

Now this refinery is more tilted towards producing petrol, diesel, ATF and LPG. With the merger of the petrochemical component OMPL with it, MRPL will be tilted towards petrochemical sector also. This will help create great ancillary process in this area, leading to the creation of employment and additional revenue to the state, he said.

Pradhan said that MRPL is one among the early movers in the refinery industry of to bring shale oil to India from North America. The refinery has capacity to process all kinds of crude, and this is one the reasons for its profitability.

GST
To a query on the need to bring petroleum products under GST, he said his role is to persuade and request the GST council in this regard. It will be better for companies and consumers as early as petroleum products will be covered by GST. Hoping that soon there will be consensus in the GST council in this regard, he said things are very much on the track.

PIPELINE
On the Kochi-Mangaluru gas pipeline, he said that LNG terminal was completed at Kochi six years ago. However, the desired pipeline was not there. Works are on fast track to lay the pipeline, and the local governments in Kerala and Karnataka are cooperating in this matter.

He hoped that Mangaluru will be supplied with natural gas pipeline from Kochi by October-November of this year. This single new initiative will create a new techno-economic ecosystem in Mangaluru, as the fertilizer plant, refinery, petrochemicals and other industries in the city are eagerly waiting to take LNG.

Stating that Mangaluru is very much there in the new bidding round for CGD (city gas distribution), he said there will be a new executor of CGD in the city in the next three months.

He said around 50 lakh new LPG connections were added in Karnataka after 2014. Till then the state had 81 lakh LPG connections. Karnataka will be moving towards 100 per cent LPG connectivity in the next few months, he added.

Write Comment
|

E-Mail
|
Facebook
|

Twitter
|

Print