MRPL again mulls retail foray; fourth quarter net up 9.5%
Mangalore Today News Network
Mangaluru, 23 May 2015: Mangalore Refinery and Petrochemicals Ltd (MRPL), the fuel refining arm of state-run explorer Oil and natural gas (ONGC), has posted a 9.5 per cent rise in net profit for the quarter ended March 2015 on higher crude throughput. The company is reviving an earlier plan to set up retail outlets in the current fiscal.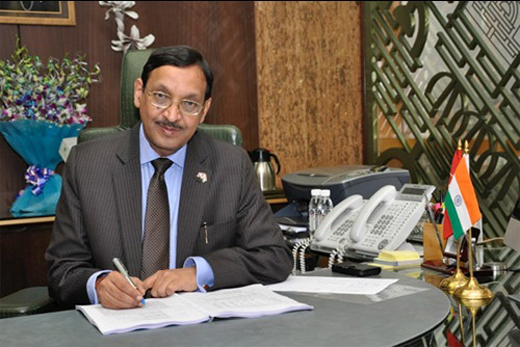 MRPL reported a net profit of Rs 1,169 crore during the quarter as compared to Rs 1,067 crore in the corresponding quarter previous fiscal (2013-14). "We have done remarkably well in the fourth quarter with a record crude throughput or processing of 4.12 million tonne," MRPL Chairman D K Sarraf, who also heads the parent ONGC, said at a press conference in New Delhi.

He added, thanks to the fourth quarter profit of Rs 1,169 crore, the company was able to reduce its annualized loss to Rs 1,712 crore from a loss of Rs 2,800 crore at the end of third quarter. The company's total income during the quarter, however, dipped 43 per cent to Rs 11,272 crore from Rs 19,706 crore in the same quarter previous fiscal.

For the full fiscal 2014-15, MRPL report loss of Rs 1,712 crore as against a profit of Rs 601 crore in the previous fiscal. Total income during the financial year also dipped 20 per cent per cent to Rs 57,477 crore from Rs 71,826 crore in the previous fiscal.
Sarraf said 2014-15 was a very difficult year for refineries as global oil prices slid. MRPL had an inventory loss of Rs 302 crore in the fourth quarter and Rs 2,751 crore in the full fiscal. The full fiscal loss of Rs 1,712 crore was after considering Rs 499 crore as depreciation, Rs 407 crore of interest cost and a foreign exchange loss of Rs 683 crore.

RETAIL FORAY

Sarraf said MRPL has drawn up plans to open more than 100 retail outlets in the short term as the October 2014 deregulation of diesel prices has opened up opportunities for recommencing the retail business. The company's board had had given in-principle approval for opening 500 retail outlets in South India in 2010.

"But the market was not conducive and standalone refiners like us were not allowed to get reimbursement of under-recoveries. We have been deliberating on the correct time to enter the market. Now, with diesel deregulation, we feel it is the right time," he said.

Sarraf informed MRPL has the government's approval to setup 500 retail outlets in addition to the approval for 1,100 outlets which ONGC carries. "Entering a new business is not easy. We are being cautious. We are targeting the catchment area of the Mangalore refinery to begin with," Sarraf said.

The Chairman also informed the petroleum ministry has worked out a formula for sharing of OMCs under-recovery burden by the upstream firms in the April-June quarter of current fiscal. Under the new formula, upstream firms would be exempted from sharing the burden if crude prices remain below $60 per barrel.

For crude rates between $60 per barrel and $100 per barrel, upstream firms would have to share 15 per cent of the excess burden. In case crude price averages above $100 per barrel, upstream firms would share 10 per cent of the excess burden.


Write Comment
|

E-Mail
|
Facebook
|

Twitter
|

Print