MCF plant closes down, workers protest
Mangalore Today News Network
Mangalore, Oct 2, 2014 : Employees of Mangalore Chemicals and Fertilisers (MCF) Limited protested on October 1, against the Centre's move to withdraw subsidy given to naphtha-based urea production plants, as a result of which, the company shut down its operations.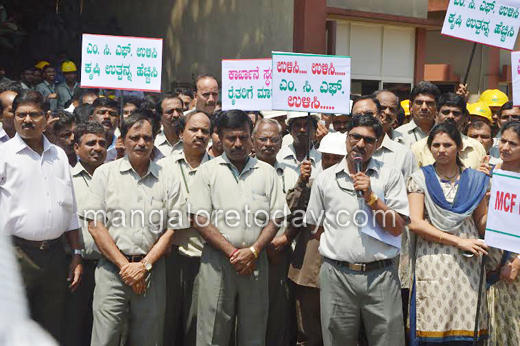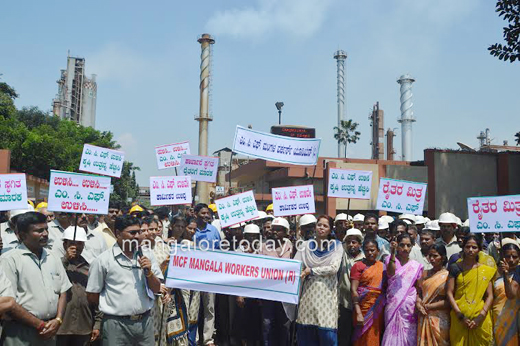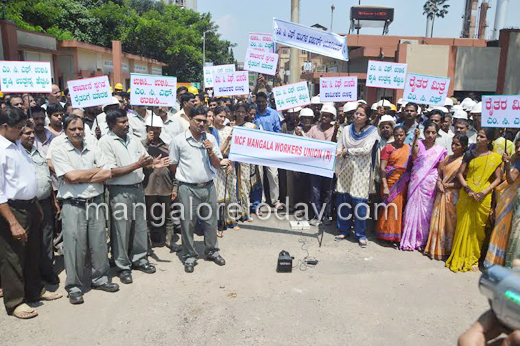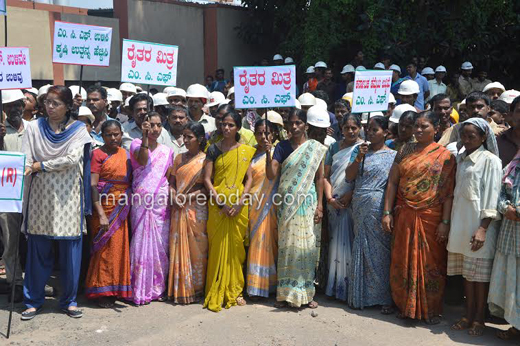 Urging the Centre to allow MCF to continue its operations using naphtha and provide subsidy till gas connectivity was established, MCF Mangala Workers' Union president K N Suryanarayana said following Centre's order to shift from naphtha-based to gas-based production, the company had set up a gas-based unit at a cost of Rs 305 crore.

However, the delay in gas supply to MCF had left it with no choice but continue with naphtha-based route, he said, adding that the company could not be expected to lay gas pipelines for urea production. The Centre had set a September 30 deadline for three chemicals and fertilisers companies in South India — Madras Fertilisers Limited and Southern Petrochemical Industries Corporation Limited, Tuticorn, including MCF, to switch over from naphthabased to natural gas-based production. This was done because it was cheaper. As MCF could not comply with the Centre's order, the government stopped subsidy, forcing it to shut down.

Union prez Suryanarayana said though there was a proposal to obtain natural gas from Dabhol-Bangalore-Chitradurga pipeline, it will take over two years. The union has urged the Centre to provide gas connectivity at the earliest. It has planned to meet the prime minister and the Union chemicals and fertilisers minister in this regard.

CM to convene meeting : Chief Minister Siddaramaiah has said that he would appeal to the Union government against the closure of MCF. Speaking to media at the inauguration of Regional Science Research Centre at Pilikula, Siddaramaiah said that he would convene a meeting to discuss the issue.

Write Comment
|

E-Mail
|
Facebook
|

Twitter
|

Print