MCC to have 3 zonal offices to cover 60 wards effective from October 15
Mangalore Today News Network
Mangaluru, Sep 27,2016: The MCC, Mangaluru City Corporation will have three zonal offices for administration with effect from October 15.Of them, the Zone I office will be at Surathkal in the existing sub-office of the corporation.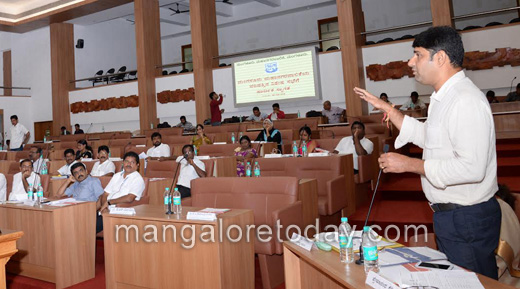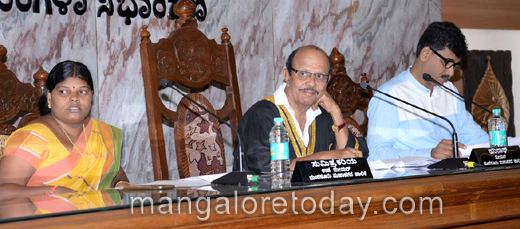 The Zone II Lalbagh office and Zone III Kadri office would be housed at the head office of the corporation at Lalbagh. A special meeting of the corporation council on Monday took a decision to this effect.

In all, 12 wards would come under Zone I, 28 wards under Zone II and 20 wards under Zone III. The corporation has 60 wards. The creation of zones would not make much difference to people as those from Surathkal were approaching the sub-office in their area for various works and others were approaching the head office of the corporation at Lalbagh.

Earlier in February 2016, a special meeting of the corporation had approved the creation of zones. The special meeting on Monday approved the locations of zonal offices with shifting of some wards within zones.

As per the Cadre and Recruitment rules for staff of the city corporations, which came into effect from 2011-12, the corporations should form zones for better administration. Each zonal office would be headed by a zonal commissioner. The commissioner would be assisted by a development officer (assistant executive engineer – civil), a revenue officer and an assistant revenue officer, an environment engineer, four assistant engineers for civil, electrical, water supply and underground drainage works, and supporting staff.

Speaking to media after the special meeting, Mayor Harinath said that the Kadri sub-office of the corporation at Mallikatta would be closed down and shifted to the head office at Lalbagh to be part of Zone III Kadri office. All three offices would function from October 15.

Earlier, the corporation had decided to house the Zone III office at Mallikatta. But, many ruling party councillors in the meeting on Sept 26, Monday opposed this on the grounds that Mallikatta was not served by buses from all parts of the city. Whereas Lalbagh is well connected by buses from all sides and hence the Zone III office should be housed at the corporation's head office at Lalbagh.
Notification soon on delegation of powers


It is reported that Mohammed Nazir, commissioner, MCC, Mangaluru City Corporation, has delegated certain powers to the zonal commissioners of three zonal offices which will come into effect from October15.

At the special meeting of the corporation council on Sept 26, Monday, it was stated that the Commissioner could review the delegation of powers from time to time. He said that zonal commissioners are now empowered to issue licence to build residential buildings measuring up to 500 sq. m and issue occupancy certificates. They are empowered to issue birth and death certificates. If there are corrections in them, they should be issued by the head office.

The revenue officers in the zonal offices are empowered to register/transfer the 'khata' of properties valued up to Rs. 50 lakh. The zonal officers could register/transfer the 'khata' of properties valued above Rs. 50 lakh and up to Rs. 1 crore. The revenue officers could issue door numbers to buildings measuring up to 1,500 sq. ft and zonal commissioners could issue the door numbers for buildings measuring above 1,500 sq. ft. and up to 2,500 sq. ft.

The zonal officers are empowered to remove flex boards, unauthorised hoardings, and banners and take action against those who deface public places. They could issue trade licences for trades in 200 sq. ft. area and renew the same. They could issue commercial licences.

Commissioner Nazir said that as the corporation has no zonal officers now the development officers who are assistant executive engineers who would have to work under the zonal commissioners would be made in-charge zonal commissioners. He said that the corporation would issue a notification sooon on the delegation of powers to zonal commissioners and other officers in the zonal offices. It would describe in detail on delegation of powers.The commissioner said that infrastructure required for zonal offices would be provided.



MCC, Mangaluru City Corporation into first phase of 'total office automation'

The MCC, Mangaluru City Corporation took a major step towards total automation of its citizen service delivery system by approving phase one of office automation project at a cost of Rs 94.61 lakh. The council of MCC approved an agenda to this effect at special meeting that Mayor Harinath M chaired on Sept 26, Monday where Commissioner Mohammad Nazeer assuring that phase II and three of the automation project at a total estimated cost of Rs 3.44 crore, will follow.

Phase I, is set to incorporate roll out of 19 online services that includes building license, occupation certificate, trade license, birth certificate, death certificate, application for water connection, water bill payment, application for UGD connection, grievance management, application for door number, property tax assessment and payment, registration and issue of khata, transfer of khata, revenue collection from rental from markets and so on.
The second phase, Nazeer said is enterprise resource planning and total automated intelligence solutions, and third phase GIS integration. "We cannot take all three phases together for each of them are interlinked," he said adding second phase is more technical in nature in that it pertains to engineering and town planning sections. Field survey and property mapping is not a feature of the total automation and will have to be dealt with separately, the official noted.

The project has been hanging fire since 2004-05 when then chairman of standing committee of taxation, finance and appeals Naveen D'Souza mooted the same in the annual budget. Naveen, now a corporator said it is important for the city corporation to computerize all its aspects and ensure that citizens get speedier delivery of services and are also able to effectively track the status of their various requests and applications submitted for various requirements.


Write Comment
|

E-Mail
|
Facebook
|

Twitter
|

Print