Locals oppose closure of road for Park renovation
Mangalore Today Network
Mangaluru: August 20, 2015: The proposal to refurbish a park by allegedly closing an existing road in Mallikatta area by the Mangaluru City Corporation (MCC) has irked residents in the locality.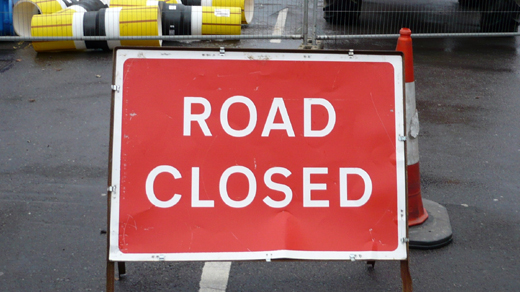 The project will focus on road development from Mallikatta to St Agnes College. The project of Rs 1.40 crore intends to convert the asphalt road into a rigid pavement, apart from improving the Mallikatta Junction.

Corporation consultant Dharmaraj said that the plan is to close the road, leading from Lions Seva Madir towards St Agnes before the Mallikatta Junction and merge that extra area in the existing library land and turn it into a park.

The consultant's rationale is that the road hardly serves any purpose barring a few buses and private vehicles taking it. "When the junction is developed, it would be wide enough for all traffic to move without any congestion," he said.

Praveen Chandra Shetty, former chairman, Road Safety Sub-Committee, KCCI, smells a rat in the proposal. "The proposed free left turn at Mallikatta Junction is not practical. Due to space constraints, it will only cause more accidents and traffic grid locks. The existing free left (after Lions Seva Mandir) will be available for use only to residents of an apartment at the corner. This is utter nonsense. The original plan is now roughly redrawn to accommodate a park after we raised objections to road closure. There is a vested interest in this idea," said Shetty.

Assistant commissioner of police (traffic) Uday Nayak, however, is of the view that the closure of the road will not affect traffic if the Mallikatta Junction is widened (improved) as planned. "If the junction is improved, the road will not have much of a utilitarian value," he added.

Local resident Eric Patrao opposes the park plan. "We would like the road to be in the same position as earlier. A library and a small park exist in that area. They (MCC) cannot extend the park by devouring an existing road. We have objection to the discontinuation of the road.

Regarding their plan of action if the MCC goes ahead with the plan, Patrao said: "We will meet with the residents in that area and discuss the issue. We may probably file a PIL in the court against this."

Area allotted: The existing area of the library park is 21.90 cents. A portion of park area is being surrendered for road widening: 2.72 cents for Kadri Mallikatte Road, 5.28 cents for Mallikatte to Agnes Road, 1.42 cents for proposed U-turn. The additional land released for park from existing U-turn is 10.38cents. So final total extent of park will be 23.93 cents.

Write Comment
|

E-Mail
|
Facebook
|

Twitter
|

Print