Local protest : unwanted rail track to Bundar Goods shed
Mangalore Today News Network
Mangaluru, Dec 06, 2017: The Hoige bazar, Rosario rail gate area residents ( residential homes, educational institutions, places of worship, and others) and Tulunada Rakshana Vedike in the city with local leaders held a serious protest at the railway gate, against a proposed additional track to the already existing twin track, from the main Mangaluru rail line, amid strong police presence.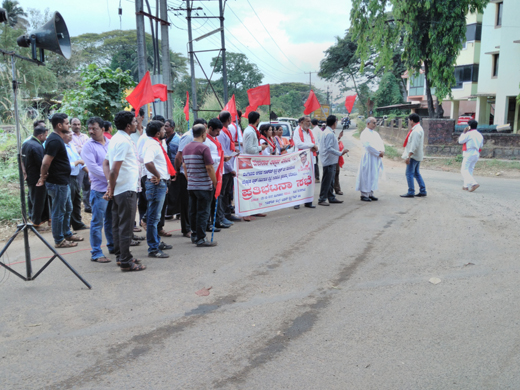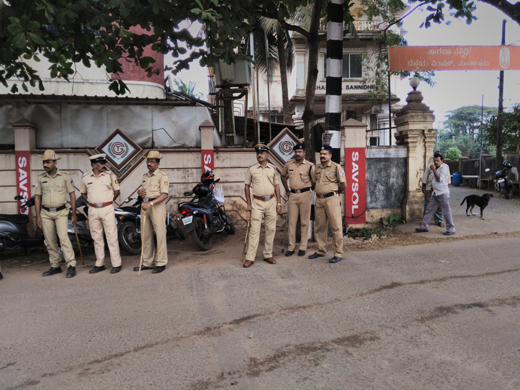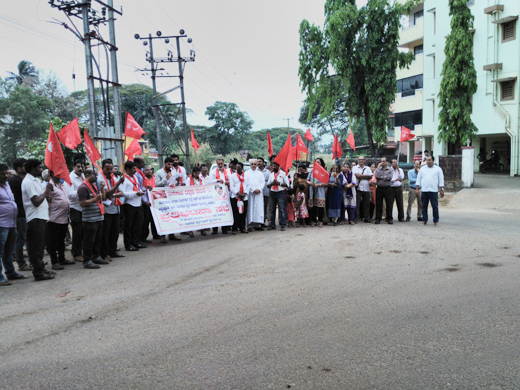 The main contention is that it was promised for several years now that with the Konkan Rail etc...the Bundar/Nireshwalya goods shed will be moved to Baikampady-Panambur/Ullal/Mangaluru Junction etc,.
It has now come to light that with a view of consolidating their land claims the Railway administration is set on laying an additional line to avoid use of the surplus land for good of the city. For more than a centenary since the rail head at Mangalore was opened in 1907 this line was in use, as Bundar was the main sea port. However, with the opening of a major seaport - NMPT, at Panambur it is serving the fisheries activities and not cargo shipping.

The goods/frieght trains come to this point at Bundar from the main line and bring cement, grain and other cargo. These are loaded into heavy trucks and transported to Kerala and the hinterland. The track causes great hardship to the residents and road users of two major arteries of the ancient/historical part of the city, namely Mangaladevi and Bolar. The local elected representatives and Mangalore City Corporation (MCC) have been promising to convert into a prime relaxation and residential area of the "Smart city".

The dust, noise pollution and hazardous traffic density created in the area due to unloading activities of the goods wagons and plying of heavy trucks generally overloaded, day and night is abuse against the humans of the area. Vested interests are the main cause for this crime. The worst hit are (A). People troubled by the delay caused by frequent closing of the two railway gates across two vital roads, (B). High traffic risk and the children/students of the many schools and colleges in the vicinity and the sick and aged. Accidents are high and with more traffic in recent months it is a very dangerous situation for the innocent children and residents who have to walk along these hazardous roads which are ill maintained, lacking space to walk along and very dusty. Cement dust and pollution generally even of food is visible.

The protesters were addressed by several responsible community leaders and they called upon the authorities to desist from making a bad situation worse and ensure moving this rail track to a more suitable industrial location on the out skirts as has been projected and promised for long. The leaders said the residents are set to take this protest forward in a serious manner if no action is initiated soon.

Write Comment
|

E-Mail
|
Facebook
|

Twitter
|

Print