Lectures on Gandhi, nationalism and social change held at Manipal University
Mangalore Today News Network
Manipal, Oct 19,2016: Mahatma Gandhi, nationalism, social change and ecological economics were extensively discussed and debated in a series of lectures organized at Manipal University on October 12 and 13, 2016. The lectures were organized by the Gandhian and Peace Studies and the Department of Geopolitics and International Relations of Manipal University.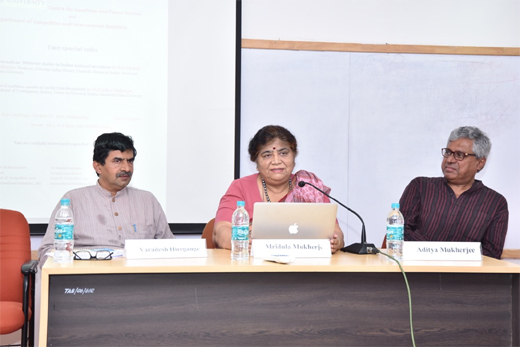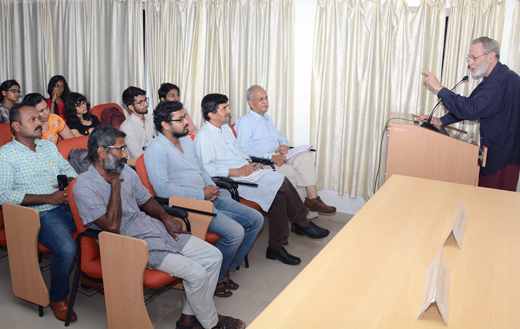 Speaking on Indian national movement, Prof Mridula Mukherjee from Jawaharlal Nehru University, said there were moderates, extremists, revolutionaries, Gandhians, Gandhian socialists, communists etc as a part of the national movement. What emerged was a nationalism which was inclusive, humane, anti-colonial, anti-imperial based on values on secularism, democracy and civil liberties.

It was certainly not divisive, religious, aggressive and jingoistic nationalism even though those forces were operative at that time. In fact, Indian nationalism which was also different from European nationalism, was not in contradiction with rooted internationalism and world peace, she added.

Speaking on Gandhian model of social transformation,Prof Aditya Mukherjee, Jawaharlal Nehru University, said Gandhiji was a unique leader who could take leader of different opinions and ideologies with him and in that sense, he quintessentially represented the 'idea of India'. He firmly stood for non-violence, equity and communal harmony – the values contemporary India needs to remind itself.

Speaking on ecological economics, Prof Mark Lindley, the Gandhian scholar from the United States, questioned the notion of 'economic man' of the classical economics and warned that the world will face serious danger if remedial measures are not taken at this point while natural resources are fast depleting. He endorsed Gandhian economist J C Kumarappa's notion of 'economy of permanence' and Gandhian 'need-based' economics and not 'greed'.

Welcoming the guests,Prof VaradeshHiregange, Director, Centre for Gandhian and Peace Studies, introduced the significance of the topic. DrRavindranath of the Geopoliticsproposed a vote of thanks and MrShariq Khan compered the lectures.


Write Comment
|

E-Mail
|
Facebook
|

Twitter
|

Print