Lack of funds for maintaining 10 year old vented dams: ZP
Mangalore Today News Network
Mangaluru, Nov 19, 2017: Even as the State government is planning to construct check/vented dams on rivers flowing west in the coastal belt under Pashima Vahini programme announced in the 2017-18 Budget, the Dakshina Kannada Zilla Panchayat does not have funds to maintain such dams built in the district a decade ago.

Replying to questions at a meeting of the council of the panchayat here on Saturday, H. Kempe Gowda, Joint Director, Agriculture, said that after the erstwhile Watershed Department was merged with the Agriculture Department, about 1,100 check/vented dams in the district have now come under the latter.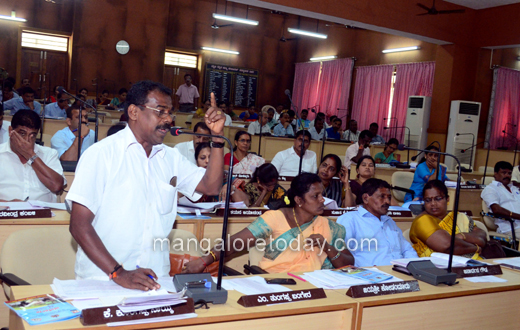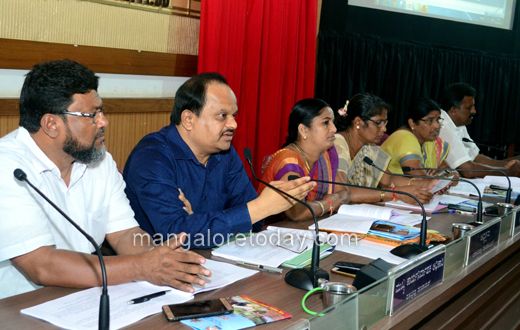 More than 420 of them had been built a decade ago, especially before 2009. The department lacked funds for maintaining them.

Some of them also require reconstruction. He drew the attention of elected members of the council on the need to get funds for maintaining them as presently under no head of the account the funds have been made available or could be diverted for maintaining them.

Chief Executive Officer M.R. Ravi told the council that funds from the scheme under Mahatma Gandhi National Rural Employment Guarantee Act (MGNREGA) cannot be diverted for maintaining them.

The CEO said that the panchayat has now built 263 mini vented dams under MGNREGA in the district this year. They were among 928 vented dams for which work estimations have been prepared for constructing during 2017-18. The panchayat has proposed to build 1,000 such mini-vented dams in the district in the current financial year. Grants for maintaining them have been made available under MGNREGA.

Meanwhile, the council adopted a resolution that the Karnataka State Road Transport Corporation (KSRTC) should accept the identity cards of persons with disabilities scrutinised at the taluk levels for issuing annual bus passes.

It should not insist that such cards should be scrutinised in the district level. If it insisted it would make them people from different corners of the district travel all the way to Mangaluru for the scrutiny.

The former president of the panchayat K. Koragappa Naik, who drew the attention of the council on the same, objected to the KSRTC currently demanding the scrutiny at the district level.

Write Comment
|

E-Mail
|
Facebook
|

Twitter
|

Print