Krishna Vesha competition at Kadri temple - August 17
Mangalore Today News Network
Mangalore, Aug 14, 2014: Addressing media in Mangalore on August 13, Kalkura Prathishthana and DK district Kannada Sahitya Parishat President Pradeep Kumar Kalkura, informed that Kalkura Prathishthana, Mangalore, will organise Krishna Vesha competition in Kadri Shri Manjunatheshwara Temple in Mangalore on August 17.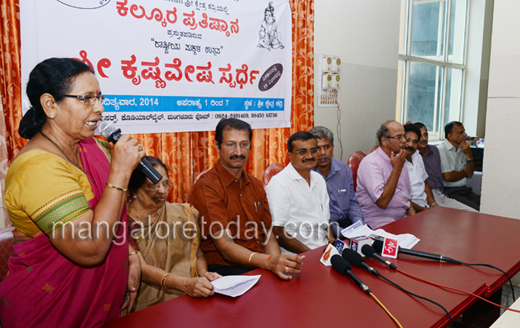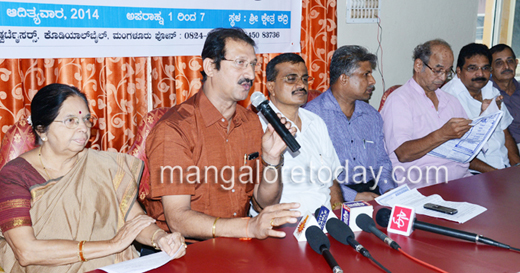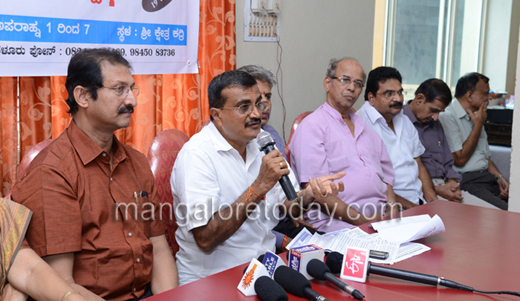 Starting this year, the competition will be held in 19 categories. The new category 'Shri Krishna Varna Vaibhava' has been introduced from this year. The competition for various categories will be held on the premises of Kadri Sri Manjunatheshwara Temple at Sri Mahaganapathi temple, Abhisheka Mandira, Near Ashwatha Katte, Shri Krishna Janma Mahotsava Samithi Vedike, Abhisheka Mandira First Floor, Kalyana Mantapa, Manjushree, Abhisheka Mandira and Main stage simultaneously.

The categories and their details are as follows: 'Kanda Krishna' is meant for children within one year. 'Muddu Krishna' is for the children above one year and below two years. In 'Thunta Krishna' category, children above two years and below three years will participate. Balavadi, Anganwadi and LKG children can take part in 'Bala Krishna'. 'Kishora Krishna' category is meant for UKG and First standard children. Children of second, third and fourth can take part in 'Shri Krishna'.

In 'Geetha Krishna', students till seventh standard can participate and they have to recite a sloka of Bhagavadgeetha, with the attire of Geethopadesha (3+2 minutes). In 'Yasha Krishna' category, students (boys as well as girls) till tenth standard may participate in Yakshagana attire (5 min). ' Radha Krishna' is for seventh standard students (Two children - one as Krishna and other as Radha). In 'Yashoda Krishna', there will be no age restriction for the enactor of Yashoda while Krishna should be within 12 years of age. Any woman can participate as Yashoda. 'Shankha Nada' and 'Shankha Udghosha' is for children within seventh standard and children above seventh standard respectively. Shankha Udghosha is an open category and children who participated in Krishna Vesha may also participate. In 'Devaki Krishna', the mothers who had participated in Krishna Vesha in their childhood may participate with their children. In 'Vasudeva Krishna', the father should carry the child in basket (Even mothers can enact as Krishna's father).

Children of any age, even the college students may participate in 'Nandagokula', a group event portraying any instance from the life of Shri Krishna. Other than these, Balakrishna quiz, Shri Krishna quiz, 'Chaya Krishna', photography competition will be held at the venue. 'Shri Krishna Varna Vaibhava', painting competition will be held at 10 am.

Special children may also participate in the Krishna vesha competition. All the participants will be given gifts and the winners will get attractive prizes, Pradeep Kumar Kalkura said.

Prof Leelavathi Upadhyaya, Rathnakar Jain, Prabhakar Joshi and others were present at the conference. For details and entry forms, contact: Kalkura Prathisthana on 0824 2492239, 9448125949. Email : kalkuraadvt@rediffmail.com. Participants may contact without delay.




Write Comment
|

E-Mail
|
Facebook
|

Twitter
|

Print