Karnataka Milk Federation launches Nandini brand milk in Mumbai
Mangalore Today/ Rons Bantwal
Mumbai, October 20, 2016: To compete with a number of existing players, including Amul, Gowardhan, Mahanand and Gokul, Karnataka Milk Federation (KMF) launched its Nandini brand milk and curd in Mumbai on Wednesday, October 19.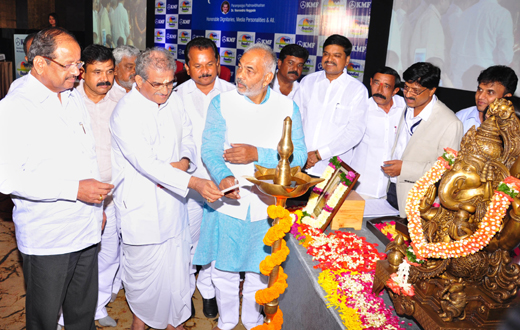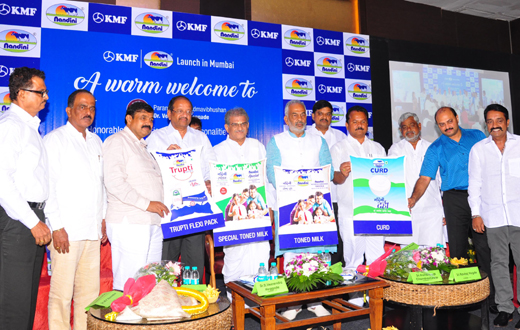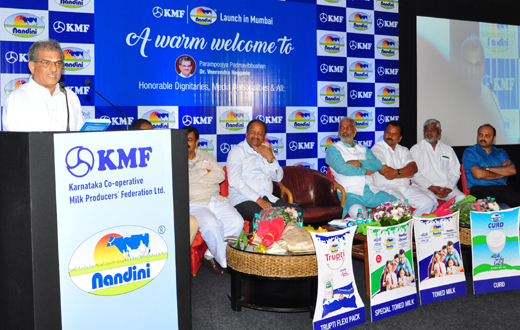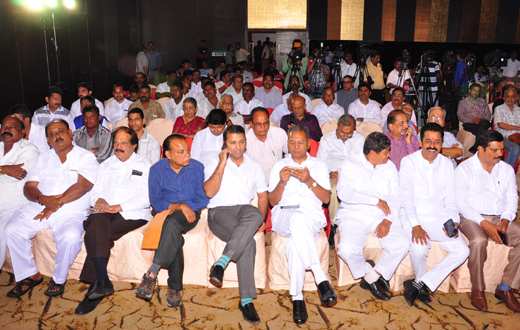 KMF, India's second largest dairy co-operative with around 6.6 million farmers directly associated with it, has launched two cow milk variants including Nandini Special -- pasturised special toned milk with 4 per cent fats and 9 per cent SNF (solid not fat) and Nandini Toned Milk-pasturised toned milk with 3 per cent fat and 8.5 per cent SNF.

Available in the pack size of 500ml, 1 litre and 6 litres, Nandini Special is priced at Rs 40 a litre which KMF claims to be the purest milk after the mother's milk available. Nandini Toned milk, however is available at Rs 19 for 500ml and Rs 37 for 1 litre pack. Nandini Toned Milk can be consumed directly without heating. KMF's Trupti brand milk has shelf life of 90 days, perhaps the longest in the industry.

"The rationale behind this launch is to reach out to more health conscious consumers with quality products. On the launch day on Wednesday, KMF has sold 20,000 litres of milk. We aim to achieve 5 lakh litres per day of sale in one year," said P Nagaraju, Chairman, KMF.

The company, however, has denied having any competition in mind for quoting the price lower than other existing players in the industry. Existing branded players, however, have been selling their milk between Rs 39-43 a litre.

With over 2.2 million producer members, KMF procures 6.6 million litres of milk every day, substantially higher than the average daily consumption of 4 million litres in Karnataka. So, Karnataka is milk surplus of 2.6 million litres which KMF uses currently for production of milk powder and other derivatives of milk including curd, sweets, cheese, butter etc.

"With Rs 4 a litre as subsidy from the state government, Karnataka pays the highest to its farmers at Rs 28 a litre. So, we are targeting unorganized sector players who supply accumulatively 2.6 million litres of milk to Mumbai every day," said Nagaraju.

KMF has tied up with Prabhat Dairy for re-packing of milk for distribution in Mumbai after procuring in bulk from Karnataka. KMF will utilize distribution network of existing organized sector players for growth. On achieving a viable quantity of at least 100,000 litres of sale, KMF will set up its own re-packing unit in Mumbai.

"We are offering our products to consumers with the best quality available. Now, its upto consumers to chose the one amongst many brands available," said A Manju, Minister for Animal Husbandry and Sericulture, government of Karnataka.

Write Comment
|

E-Mail
|
Facebook
|

Twitter
|

Print